Soul in Kaimuki closes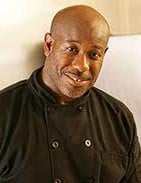 Closing Soul in Kaimuki is, ironically, Sean Priester's way of keeping Soul alive. He says, "If I had continued on there, I wouldn't have been able to keep going. I was just digging myself into a big—well, bigger—hole."
He's signing a cheaper lease for a spot in the Remington College building downtown, where he hopes to attract more customers. The new Soul should open sometime late August, and in the meantime, Soul will continue its farmers' markets stands (Blaisdell, Kailua and KCC), as well as the Manoa Marketplace farmers' markets Tuesday and Sunday.
Follow @pacificsoul for updates.