Something to see: Volary Aerial Burlesque's Manimal Menagerie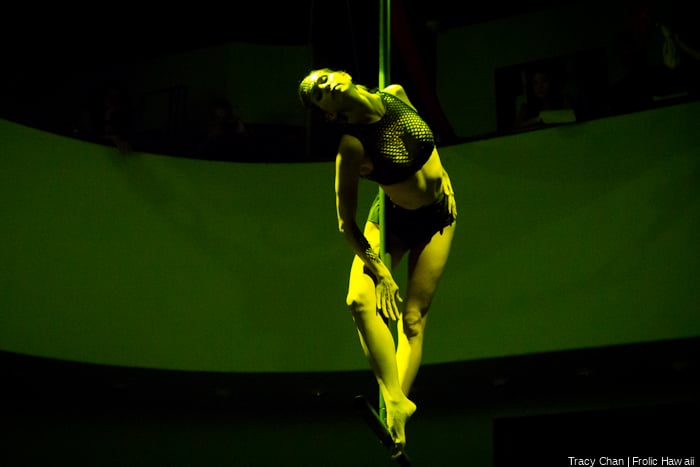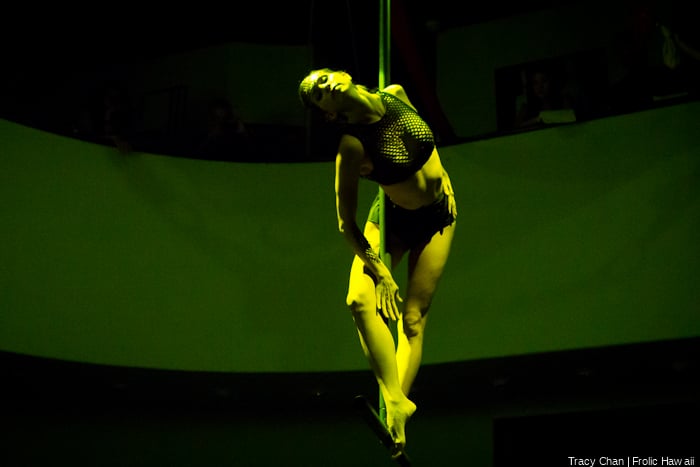 This weekend, the enchanting and awe-inspiring ladies of Volary Aerial Burlesque celebrate their 5th anniversary at the ArtZone, the intimate venue where they first got their start, with Manimal Menagerie.
The menagerie concept as described by Volary Aerial co-founder/director Lady J (Jesa Simpkins) is a play off the meaning of menagerie, "a wild collection of exotic animals," with the Volary Vixens, special guest ringmaster Tita Titsling, Kalalea Fire Dance Troupe and Violetta Beretta all playing different animals in a production that delivers one astonishing, beautiful surprise after another. There's a mermaid in a net, a group of white tigers that perform under black light, a phoenix, some dirty-minded pussycats, an incredibly sexy and talented pair of snakes and a trio of beautiful airborne butterflies.
All of this takes place in a beautiful, eclectic, round mansion/theatre/art gallery right off the Pali in upper Nuuanu.
Better hurry though, tickets for this show are nearly sold out.
Volary Aerial Burlesque's Manimal Menagerie
Oct. 15-18 at ArtZone Hawaii, 3245 Pali Highway
$30-$45; 18+
Tickets and more information at volaryvixens.com
Pics from the show: