Something New: VJ's Waikiki Dogs & Burgers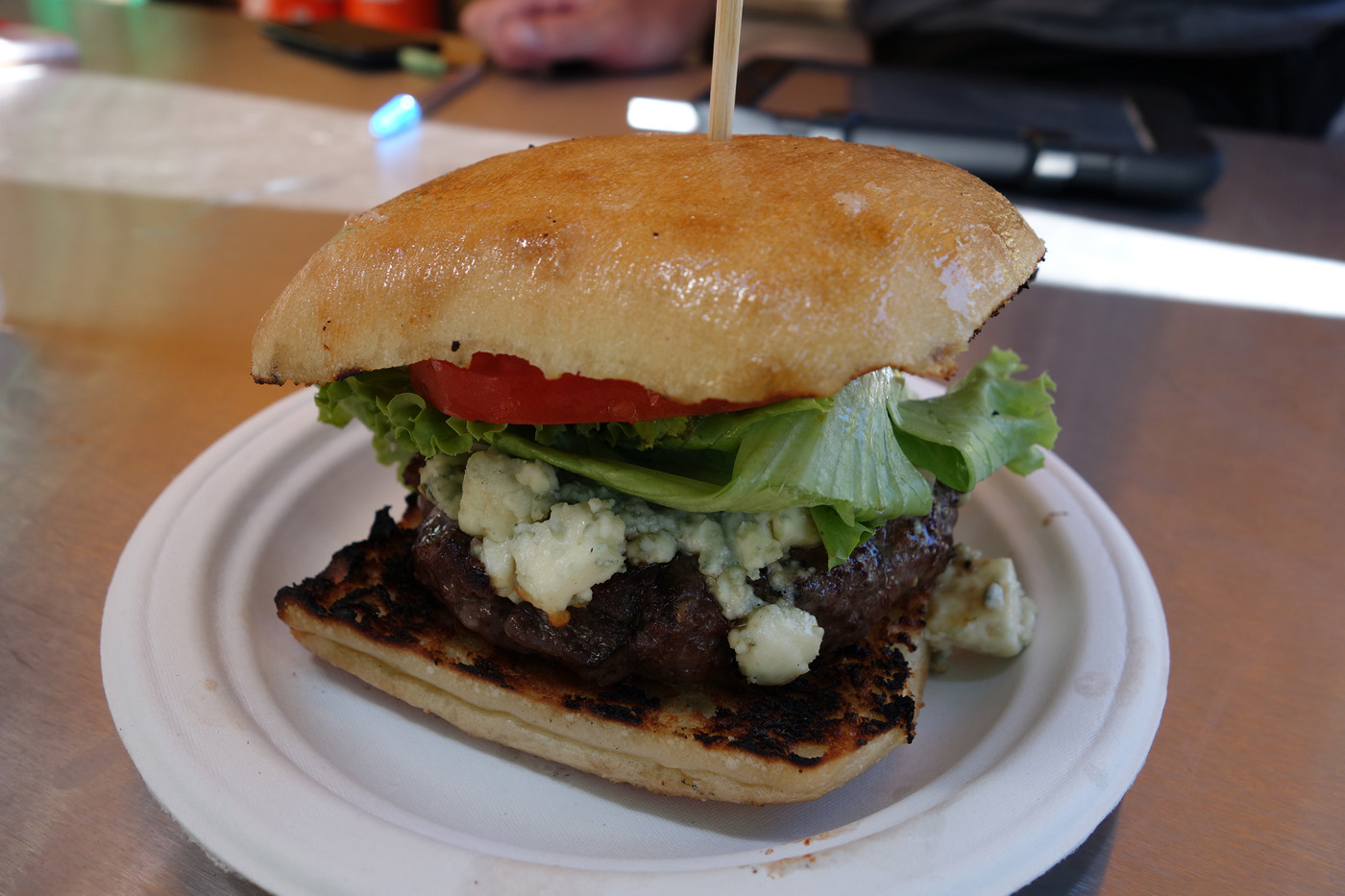 "Keep on going and chances are you will stumble on something." That was my mantra, after a lunch date in Waikiki with Melissa Chang resulted in the restaurant being closed and our hungry tummies demanding we find something good and fast.
We wandered toward Discovery Bay Center along Ala Moana Boulevard, and literally stumbled on a new hot dog and burger joint or maybe, "stand," is a better description. Here on the front patio of the Ramada Plaza Hotel was a BBQ grill, pop-up tent and outdoor furniture. Random, right?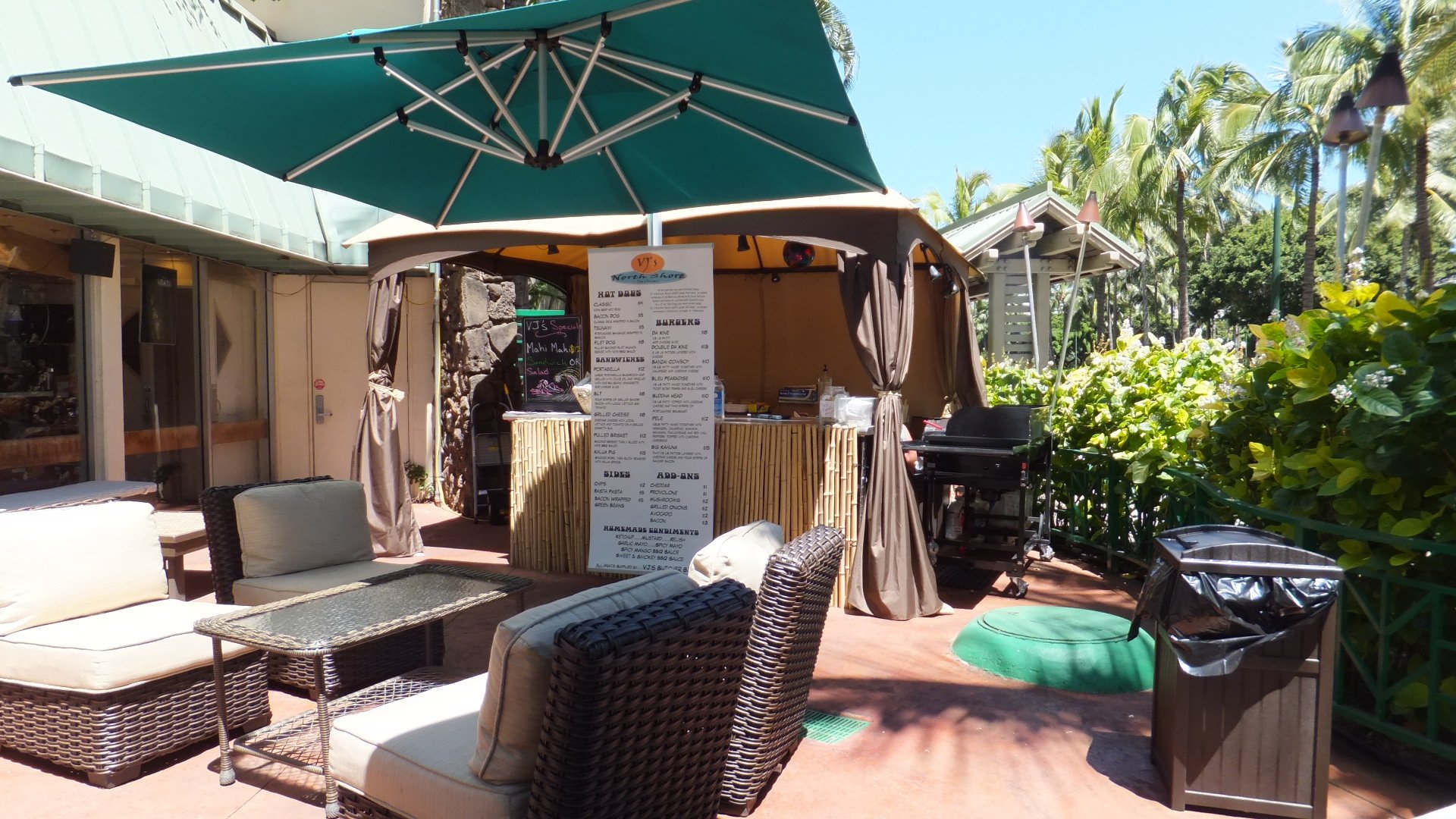 Surprisingly, this is the latest installment by Justin Javier, who owns VJ's North Shore Dogs & Burgers. He was set to open Aug. 8, when Hurricane Iselle hit, so he spent his first day in business moving furniture and tying things down. Javier says he proudly supports local farms and ranchers by serving 100 percent, grass-fed, ground beef from Molokai (and soon, from Hawaii Island). The meats, which can also be found at the Pearlridge Center Saturday Farmer's Market, have no added hormones or antibiotics and are GMO-free.
After finding the spot on Craigslist, the owners thought this would be the perfect location to serve nearby residents, visitors and workers who venture into the area. They plan to expand the 500-square-foot location into the air-conditioned bar next to the pop-up tent and add more local meats, such as lamb, to the menu.
This adventure into the outskirts of Waikiki was well worth it. The food was delicious, full of flavor and fresh, and the menu included a variety of unique burger selections. Free parking is available in the hotel's rear lot; just tell the attendant where you are going. Prices are also fairly affordable, ranging from $4-15 per item.
Here's a look at what we could fit into our stomachs, since there was only two of us.
VJ's Waikiki
VJ's Waikiki
1830 Ala Moana Blvd.
Park in the back of the Ramada Plaza Hotel