Something new: The Rice Place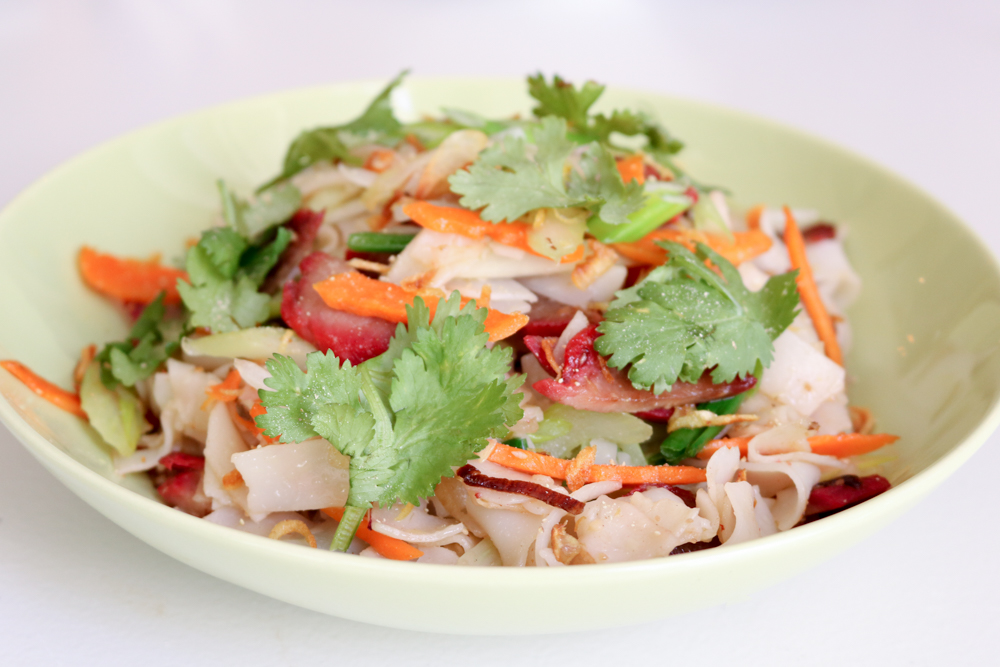 When Ah Lang a.k.a. the Angry Korean Lady closed a few months ago, we all wondered what would take its place in Imperial Plaza. Our questions were answered when The Rice Place opened with a menu of Asian-inspired dishes with great names.
Owner Trinh Vo is living her dream of owning her own restaurant, and part of that dream is having fun with her food. Dishes like Go! Go! Rice Burger, Bang Bang Rolls and Carnitarian add a touch of whimsy to her menu.
We stopped by for lunch and were greeted by a table of packaged dishes. Bae Bae Cakes, Spam Jun Musubis, Rice on Rice Rolls (traditional summer rolls with poached shrimp and pork belly) and Bang Bang Rolls are $7 each and grab-and-go ready.
I'm not really a rice girl, but I really enjoyed the Bae Bae Cakes. Ever so slightly sweet sticky rice, char siu and lup cheong in each bite and the right amount of garlic soy sauce to add a garlic flavor without making everything soggy.
Even though it's called Winner Winner Chicken Dinner, you can order the signature dish at lunch. You'll know you did the right thing after you taste the housemade Hainan ginger sauce it's served with. Soak the chicken in it. Pour it on your rice. Dip some Bang Bang Rolls in it. Drench your table with it because you'll want this sauce on everything.
Crack sauce aside, if you don't feel like rice or chicken, there are noodles, meat skewers, stews, fish and vegetarian dishes.
The dinner menu, while different from lunch, has many of the same dishes with small variations.
The Rice Place
725 Kapiolani Blvd., Suite C119B
Mon.-Fri., 11 a.m.-2 p.m. and 5:30-9 p.m.
Sat., 9 a.m.-1 p.m. and 6-9:30 p.m.