Something new: The Brewseum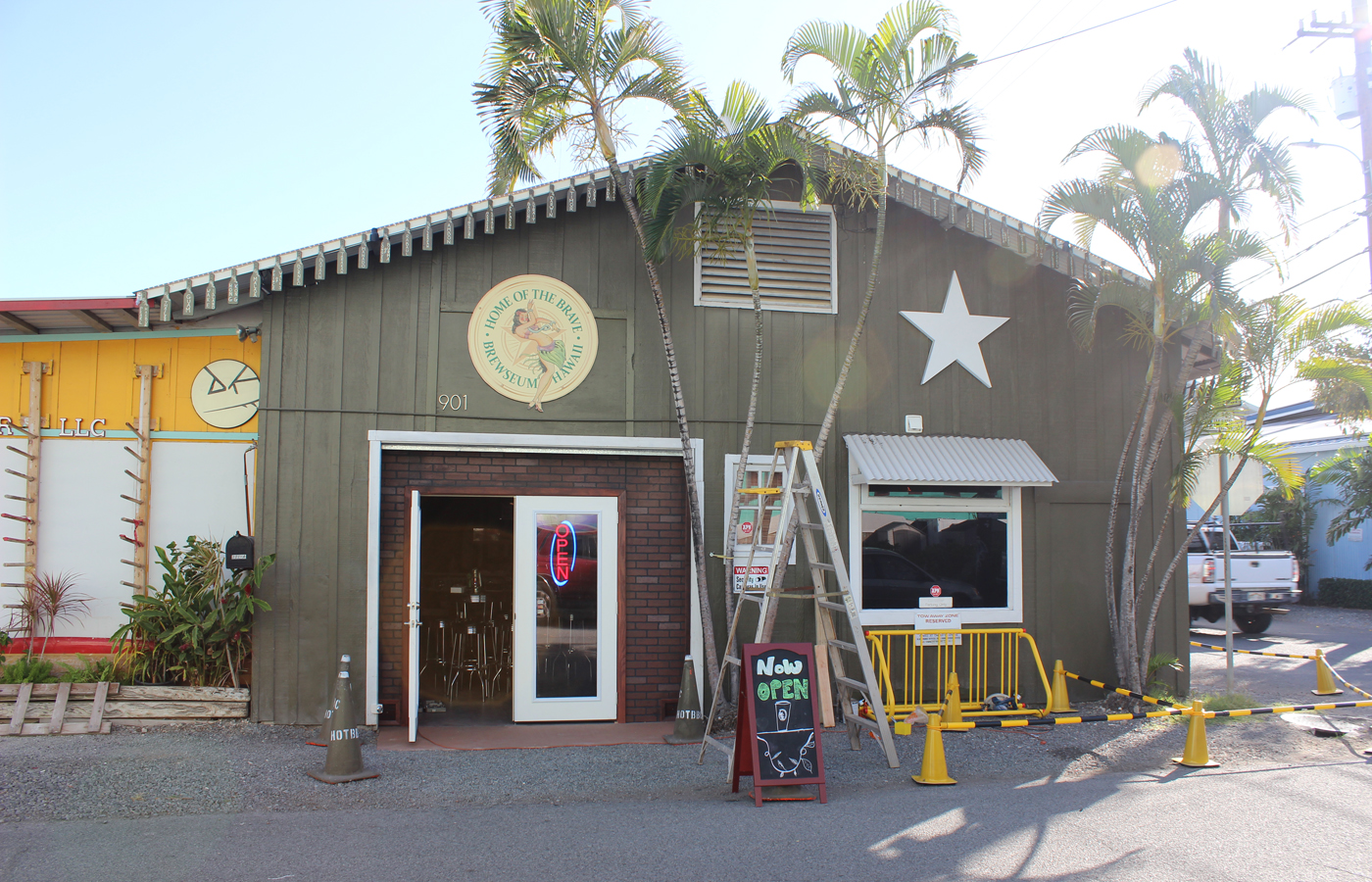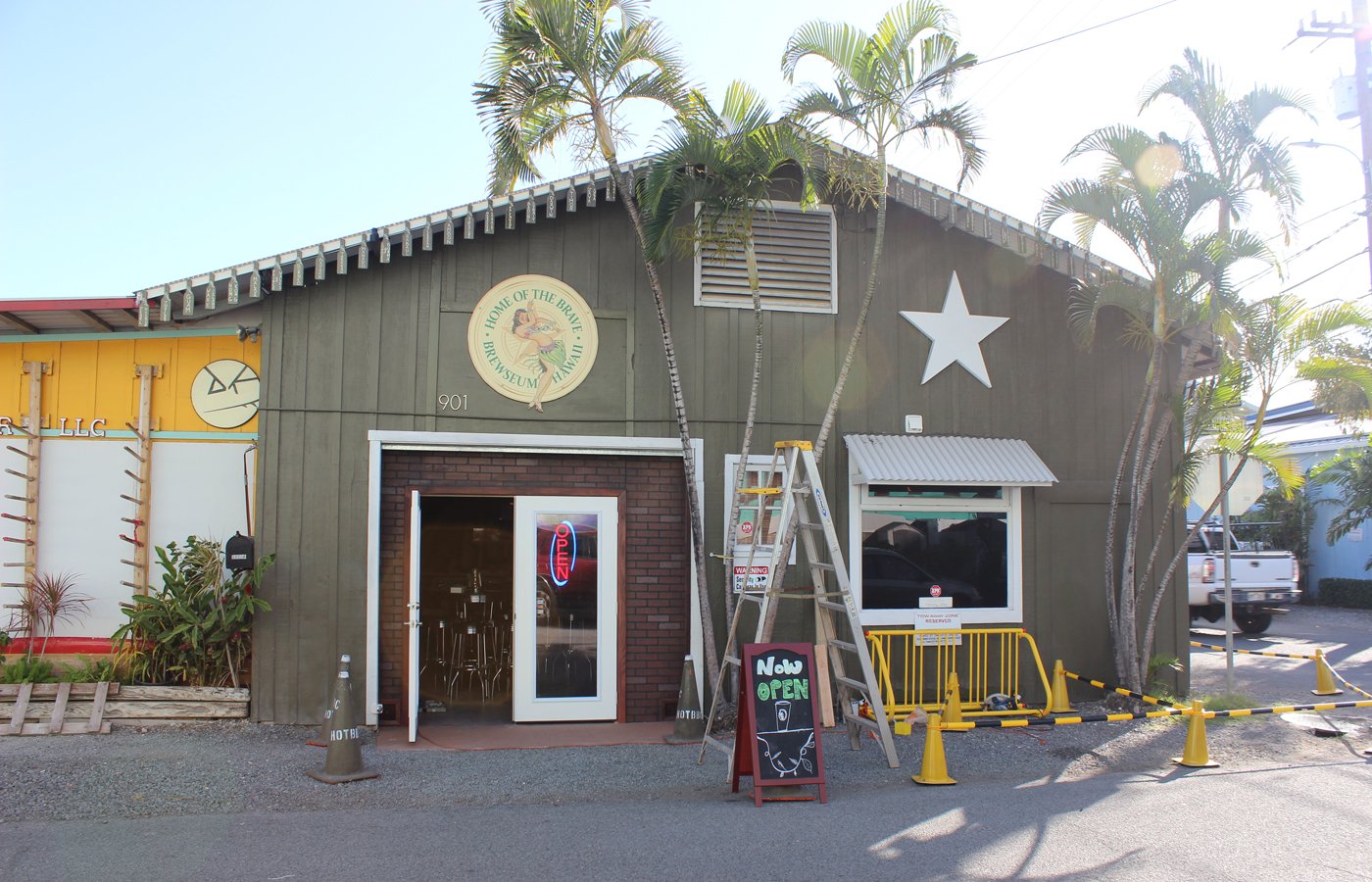 Something unexpected is brewing in Kakaako in a German-style beer hall. A quirky new brewpub and museum, called The Brewseum, just opened for business on Waimanu Street, serving up an eclectic variety of beer in a space decorated with hundreds of artifacts and photos from the World War II era.
Although most may wander into The Brewseum seeking a refreshing brew, it's the memorabilia that makes The Brewseum truly unique. It's filled with all kinds of donated, discovered and refurbished items, ranging from a vintage beer can collection lining the top of the room to an airplane pulley system from Dave and Buster's.
Glen Tomlinson, owner and president of Home of the Brave Tours, built the brewpub with the help of his adult children, Duke, Baron "Bear" and Brittany. Home of the Brave Tours, which started in 1991, specializes in excursions to Oahu's historical World War II sites and retelling stories from the 1940s.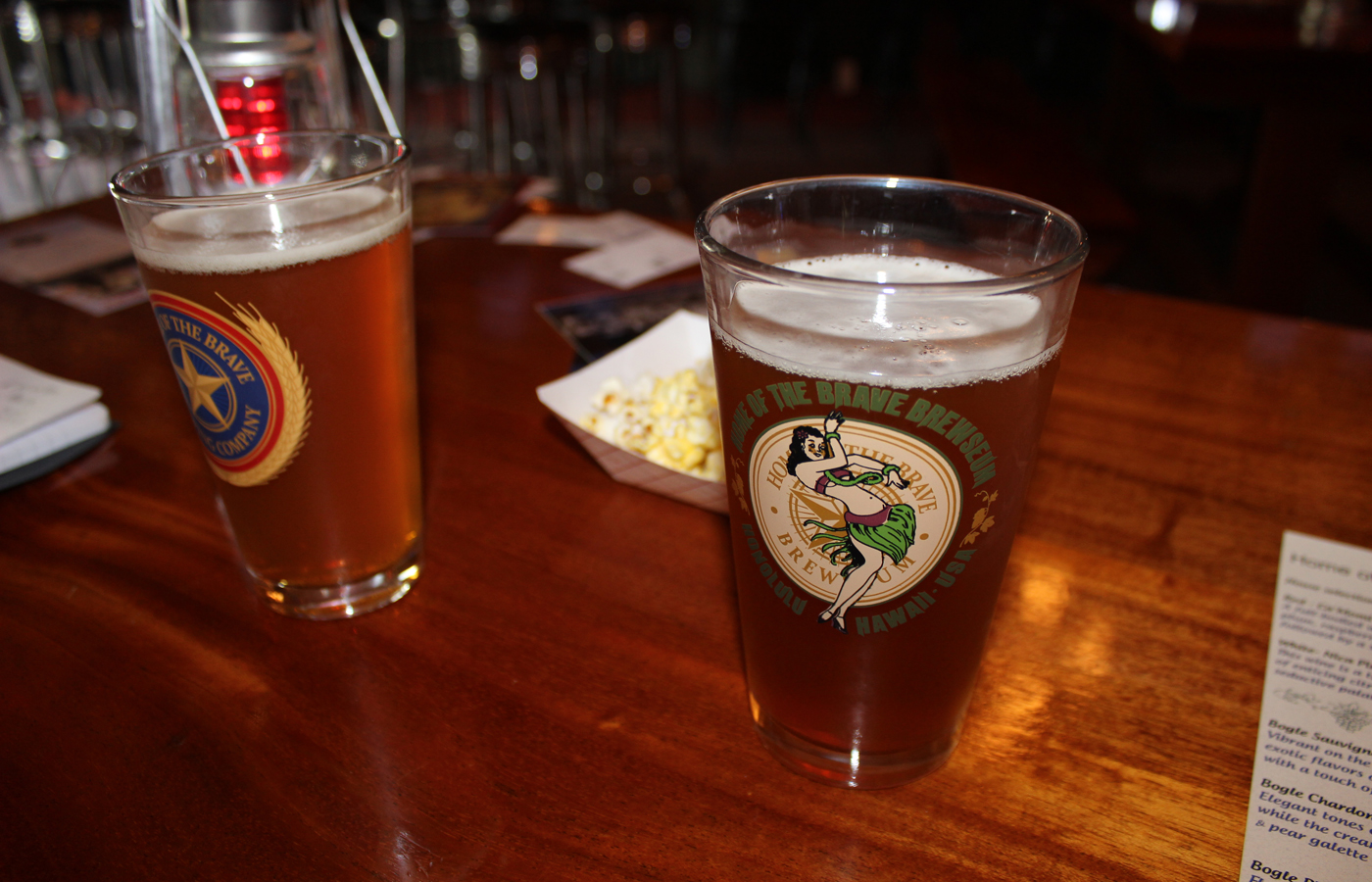 As far as the beer, The Brewseum, under the label, Home of the Brave Brewing, serves two of its own craft bottled selections — a Pilot Pale Ale and a Remember Pearl Harbor Dark Lager — both brewed and bottled by the Sprecher Brewing Company in Wisconsin using the Tomlinson family's recipes. Along with these two beers, The Brewseum offers six beers on draft, including Rogue Dead Guy Ale and Boont Amber Ale; other bottled and canned beers; and wine. To accompany the beverages, light snacks of pretzels, cheese balls and popcorn are provided.
Eventually, in about six months, the family hopes to brew its own craft beer in small batches via a one-to-two-barrel system.
Here's a look inside The Brewseum:
The Brewseum
Picture 1 of 17
The Tomlinson family (from left to right): Duke, Dena, Bear and Glen. During a visit last Friday, I got a detailed history of the family's tour company and now beer operation. While there, Bear and Glen were outside constructing a decorative bomb to add to the signage. Bear has experience in the brewing industry with stints at Maui Brewing Co. and Ska Brewing in Durango, Colorado.
The Brewseum
901 Waimanu St.
808-799-2796
Hours: 4-10 p.m. Thursday, Friday and Saturday
www.brewseums.com