Something new: Tchin Tchin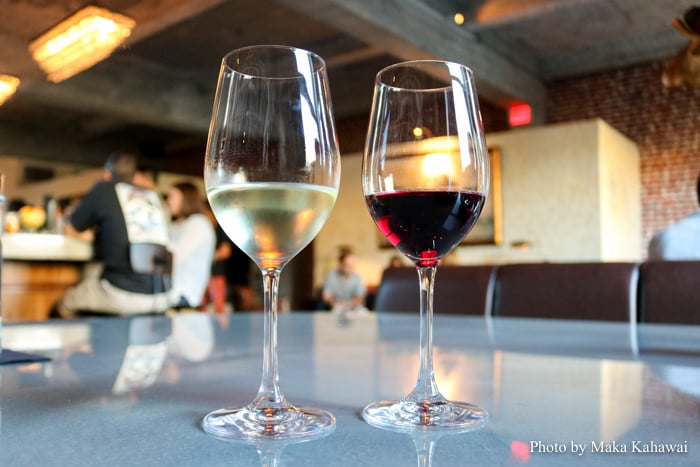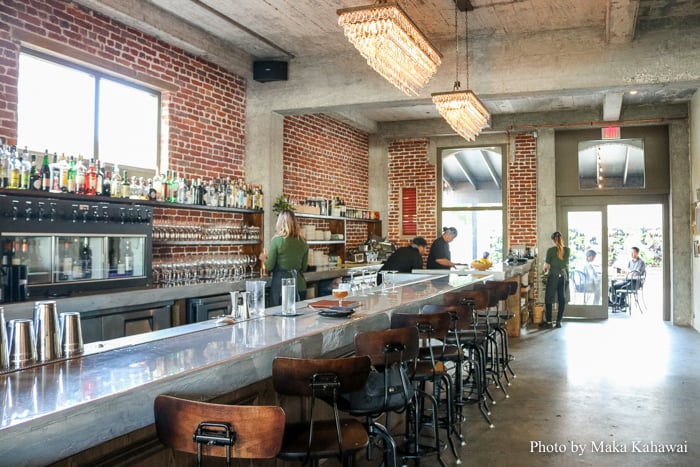 Nestled between Bar 35 and Next Door on Hotel Street, an unmarked door and stairway lead the way to Tchin Tchin, Chinatown's new second-story wine bar. The name comes from the Chinese qing-qing, or please-please: It's an invitation to come in and drink.
Co-owners Dusty Grable and Jesse Cruz, who also own Lucky Belly across the street and Livestock Tavern a few doors down, had no intention of leasing the former Thirty Nine Hotel space. They changed their minds when they found out it might become a law office, effectively barring most public access. Enter Tchin Tchin. The space would remain an oasis above the bustle of Hotel Street and fill the Chinatown wine void created with the closure of Du Vin.
With no sign, the place feels almost like a secret. An interior with a long bar top and booths opens onto a patio with a living wall and string lighting. Most days since it opened a month ago, the tables are filled by sunset.
Tchin Tchin's 50 wines are a godsend for downtown vino lovers like myself. You can nab six-ounce glasses or whole bottles if you know what you want, but two-ounce pours are available and the staff can help with suggestions. Soon you'll find about 60 more available by the bottle, maybe even this week. Bar director Mike Nishikawa, who trained under Alan Wong's Mark Shishito, wants to build up to 250 wines on offer.
There are cocktails and beers, which Grable points out are about creating conversations and experiences. Cocktails are $10 and punch up the ties to wine: "In the Mood" contains brandy, a spirit distilled from wine, while "Garden in the Rain" uses vermouth, a.k.a. aromatized wine.
While you won't find a Heineken or Guinness, a small beer and cider selection covers various flavor profiles and includes lagers and stouts from less known but well regarded brewers. Beers start at $4 for a 12-ounce Birra Moretti pale lager to $15 for a 22-ounce Big Island Brewhaus Red Sea of Cacao red ale.
Finally, the food. "Tchin Tchin is a wine bar that serves food," Grable says, "not a restaurant that serves wine." Small plates pull from French, Italian, Greek, Moroccan and Spanish influences. You'll find charcuterie, artisan cheeses and boquerones (vinegared anchovies) next to cabernet-braised short ribs and Champagne-battered lobster. Plates average $14 and help keep tipsiness at bay.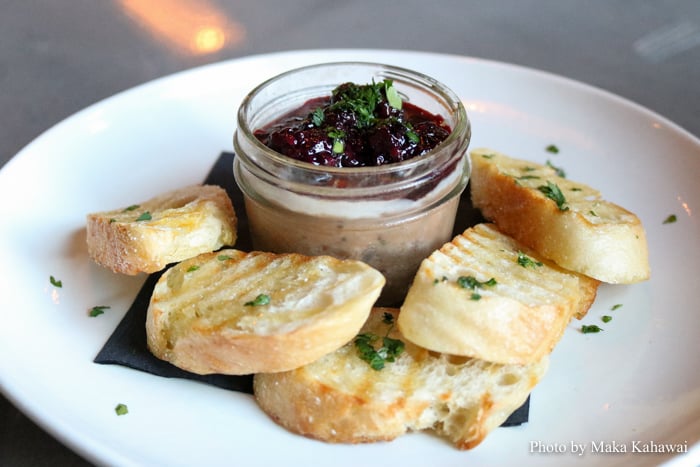 Oxtail Rillettes ($11) with a visible fat layer, topped with peppered blackberry compote and served with crostini. It's definitely a crowd pleaser. Grable suggests pairing it with a Stolpman Syrah.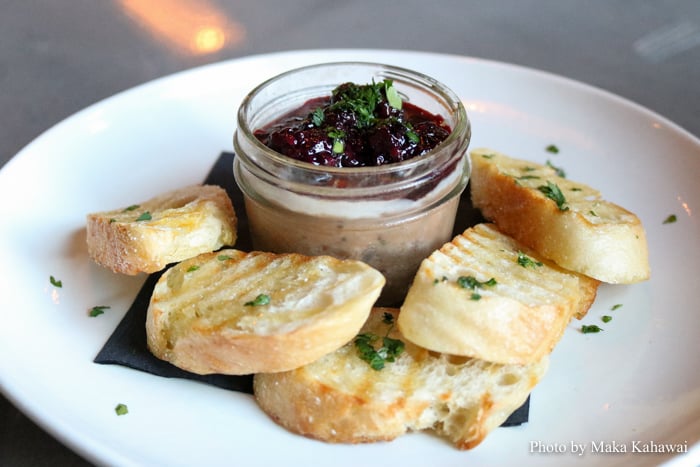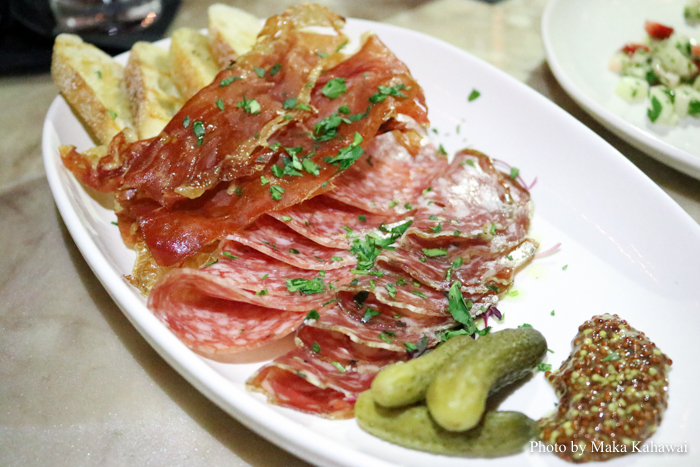 The charcuterie plate ($14) comes with three types of cured meat along with cornichons and whole grain mustard.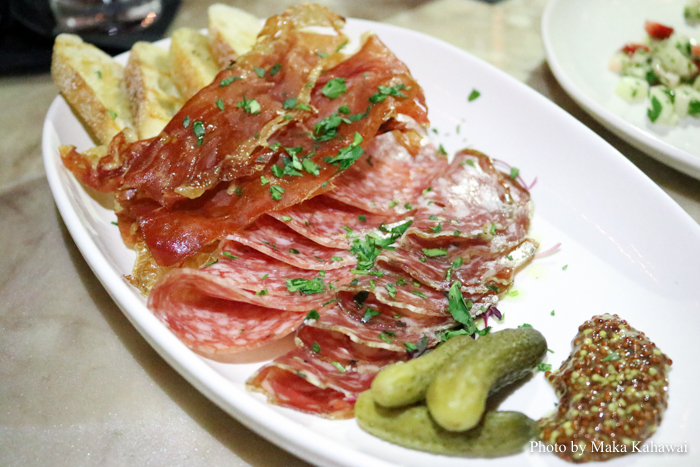 Pulpo is Spanish for octopus. Grilled pulpo ($15) is on the menu, served with sunchokes, artichokes, chorizo, kalamata olives and romesco. Grable suggests pairing it with a glass of Gris de Gris rosé wine.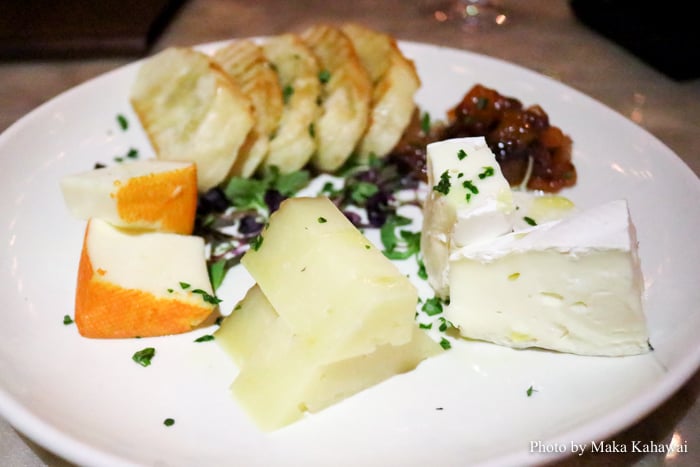 Artisan cheese ($16) is a classic pairing with wine. Tchin Tchin will serve you three kinds on one plate.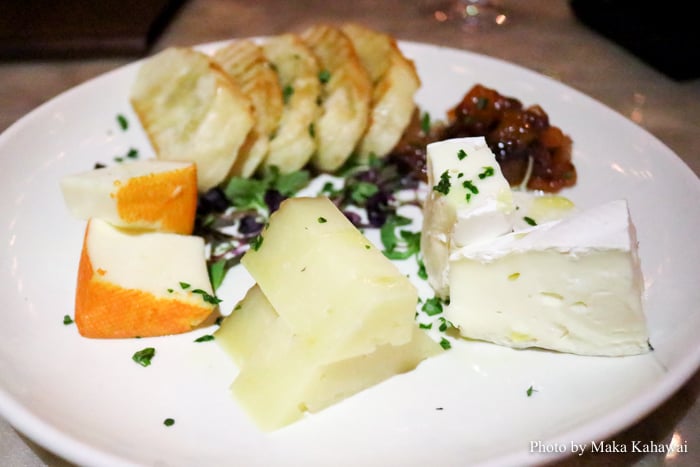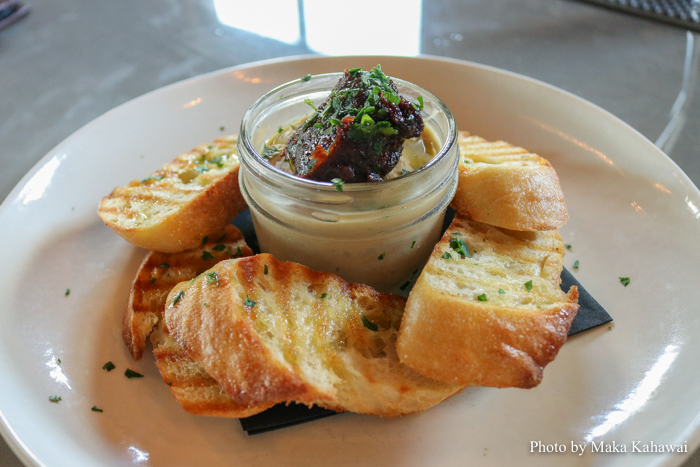 The Pate d' Foie Gras ($15) is one of my favorites. The spreadable foie is topped with a fig jam that adds just the right amount of sweetness.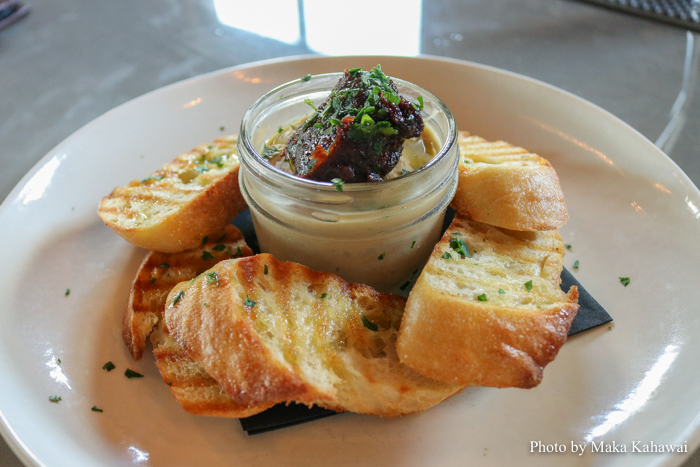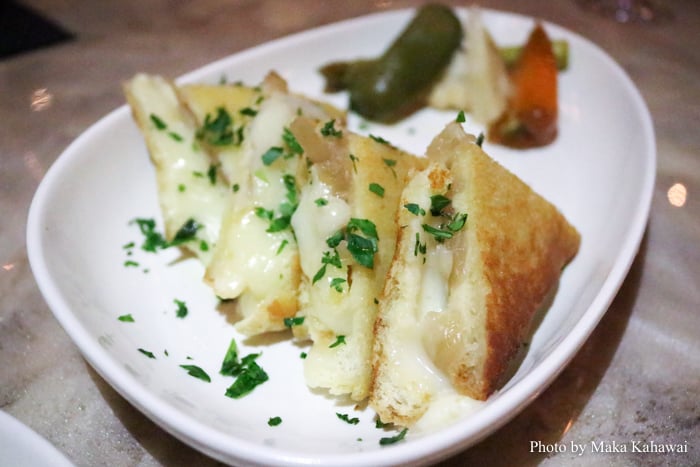 A stinky grilled cheese sandwich ($10) is not something you see on a menu very often, but it's something different to try along with your wine.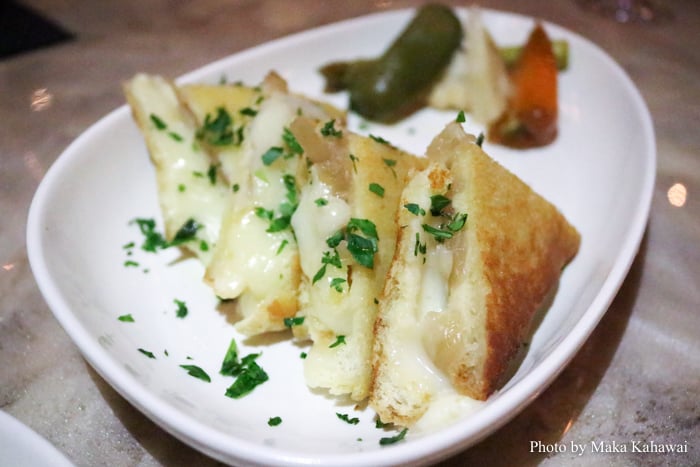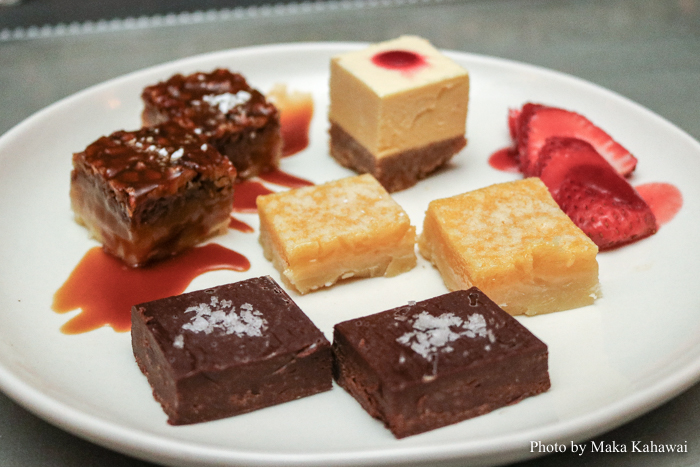 It's not mentioned on the menu, but Tchin Tchin does offer small dessert bites. Which bites are offered may vary.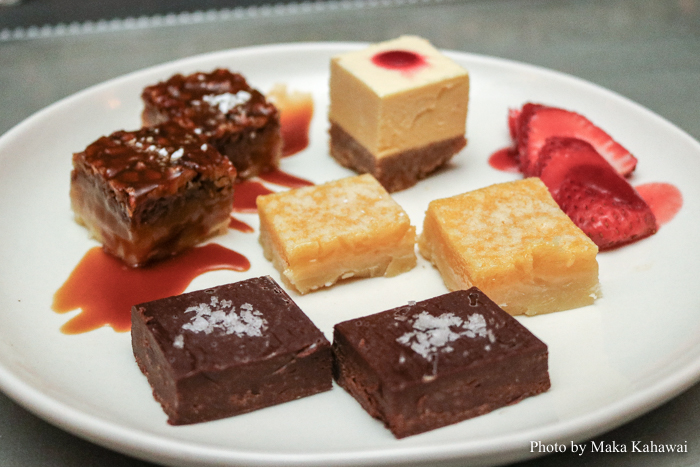 So what's planned for Chinatown's new wine bar? Keep an eye out for wine tasting dinners led by local aficionados — under the stars in a hidden space above Hotel Street.
Tchin Tchin
39 N. Hotel St.
528-1888
thetchintchinbar.com
Open Tuesday to Saturday, 5 p.m. to 12 a.m.