Something new: Surrender Bar and Grill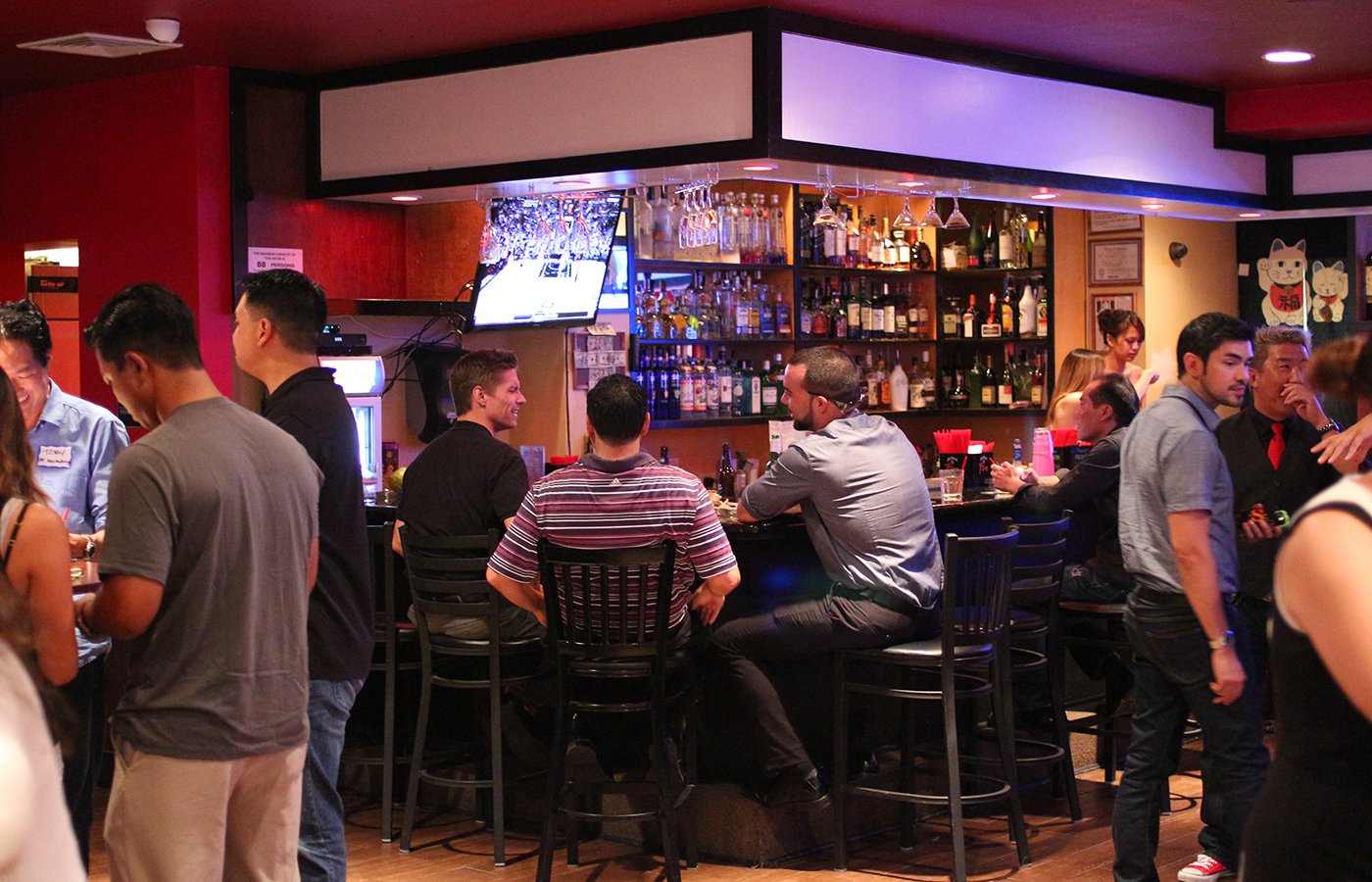 The first thing you notice when you walk into Surrender, Honolulu's newest pau hana/sports bar, is the red. It's everywhere — on the walls, the menus and even the staff is decked out in the signature crimson. It definitely sets the tone for the place, which is lively, yet chill.
Located at the corner of Keeaumoku and Young streets, Surrender is a cool addition to the city's bar/lounge scene, with potential for more boisterous entertainment as the night progresses and drinks flow. It's owned by Michael Chong and Annie Nguyen, who decided to open up a place in town where they can mix work and play.
As far as drinks, the bar is well stocked with daily specials, but there are no signature drinks yet. The food was a pleasant surprise, with lamb, oysters, fried chicken, jumbo shrimp and more on the menu. There's also public karaoke in the lounge for $1 per song. A private karaoke room is also available free of charge with seating for roughly six people, possibly more if everyone gets friendly. Current pop hits and Japanese songs are available, along with classic karaoke staples.
Overall, what I liked about Surrender is that it blends swanky with casual. While the decor is contemporary and hip — with hardwood floors, red walls and colorful lighting that's reminiscent of a trendy Asian bar — it has a relaxed, welcoming local vibe. It's the kind of place sports fans in t-shirts and shorts would come to catch the games, and settle comfortably next to someone decked in cocktail attire. They might event sing karaoke together.
Some things to note, however: Although there is air conditioning, the lounge was on the warm side. I would imagine it could get pretty hot and humid in there when crowded. Parking is also issue, with only seven parking stalls available, although there are plans for another parking lot. Street parking is also available on Young Street.
Here's a look at some of the food available and the scene at Wednesday's media night:
Surrender Bar and Grill

Surrender Bar and Grill
1108 Keeaumoku St.
808-597-4432
Hours: 5 p.m.-2 a.m. daily
During football season, they are open on Mondays at 2 p.m. for Monday Night Football.