Something new: Stats Sports Bar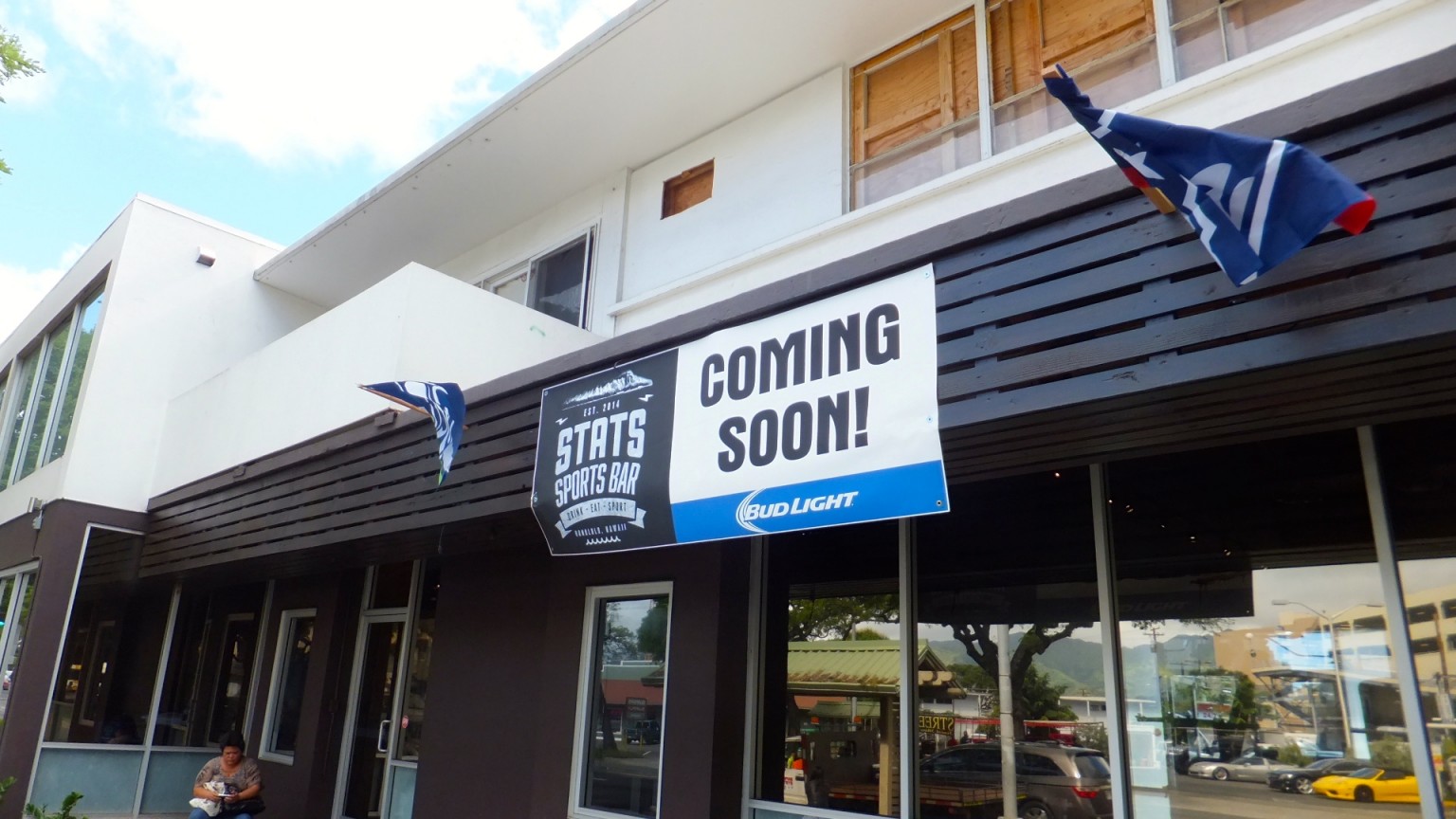 Driving down Kapiolani, you may have noticed the papered-over windows of the old Nagomi Teppan and Lounge just a short distance from the Convention Center. It turns out that a new sports bar will open its doors there on the biggest sports day of the year: Stats Sports Bar Honolulu, which soft-opens on Super Bowl Sunday with 13 big-screen TVs and new bar and food menus.
If you've been to Nagomi, you'll recognize some of the staff, but the chef is new. Cef Maduli says he's serving up a menu of comfort food that combines island flavors and ingredients with techniques from East, West and as far as France.
Menu items in the works right now include:
Fried "Bombass Mac 'n Cheese" balls with jalapeño and habanero peppers
Sourdough bread bowl soups
Andagi corn dogs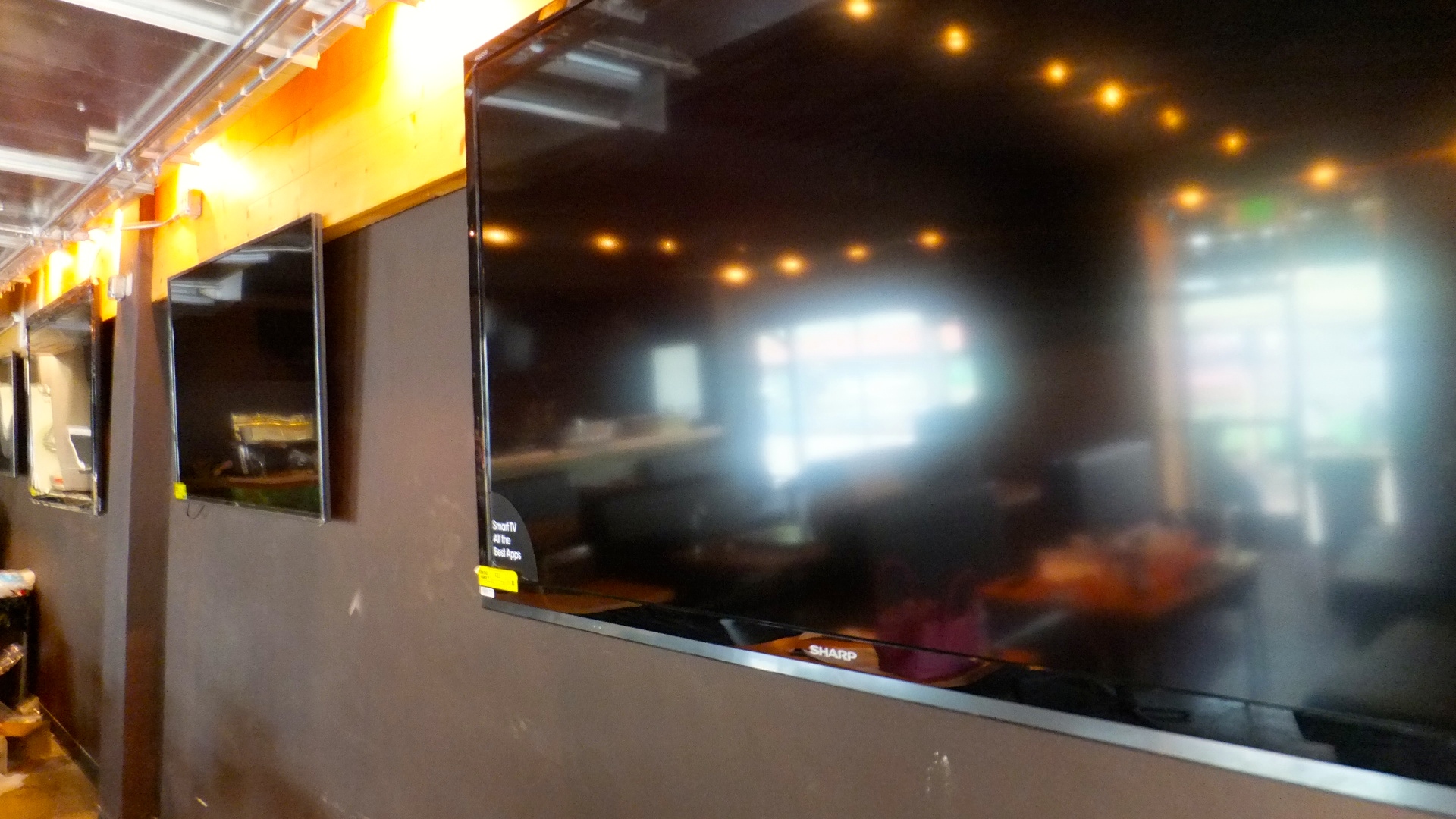 I really did try to coax more out of bar manager Kyle Nishiyama, but he says the cocktail and food menus will remain a bit of a secret in the hopes that people will be intrigued enough to come and see for themselves.
Cocktails in the works are:
Lychee mojito with soju
Melona vodka soda with an entire Melona bar in the glass
One more thing: Syrups will be from Waiola Shave Ice.
The 2,400-square-foot space has been repainted, a new bar installed where the teppanyaki grill was, and four 80-inch and nine 65-inch flat-screen TVs put up.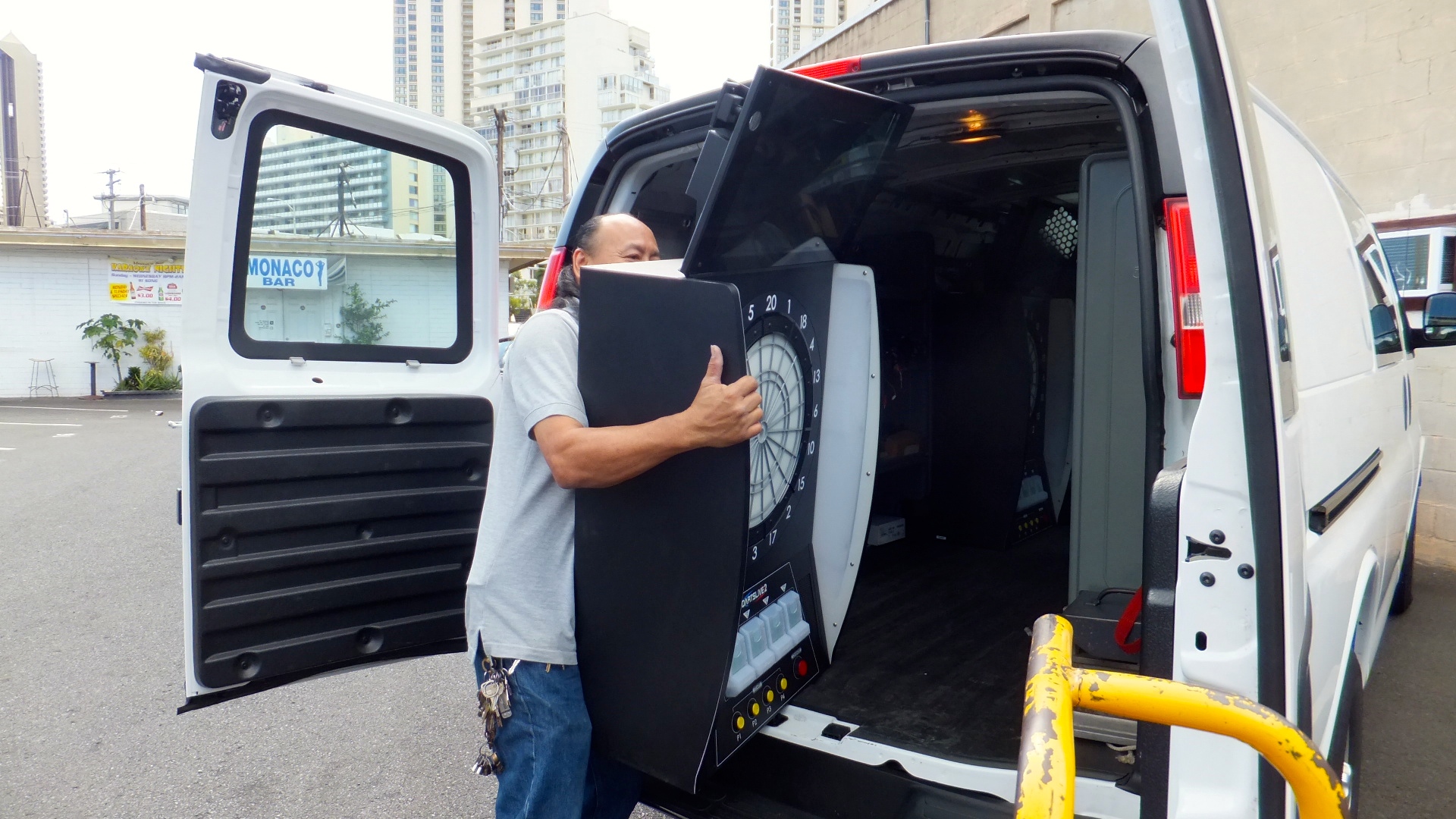 To keep customers entertained when there aren't any sporting events, general manager Kepe Spray says they'll have what he calls "buzz time" activities where you can borrow 20 Samsung tablets to play virtual poker or trivia games with others online.
They are also installing five Darts Live boards, where you can play in person or virtually, against others online.
Stats soft-opens this Sunday, Feb. 1, from 12 noon.
Stats Sports Bar
1687 Kapiolani Blvd.
Parking: valet or free self-parking in back