Something new: Sprout Sandwich Shop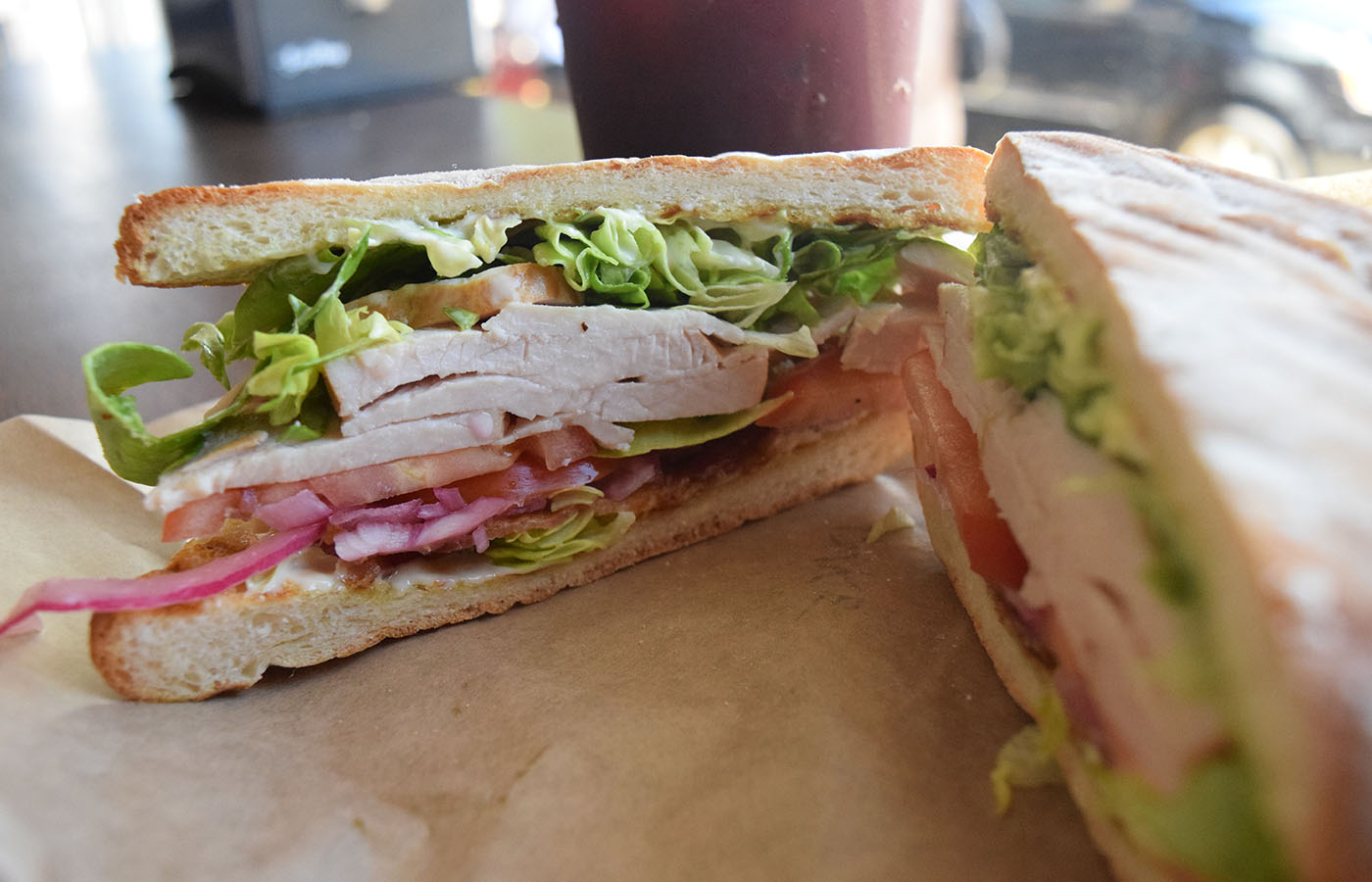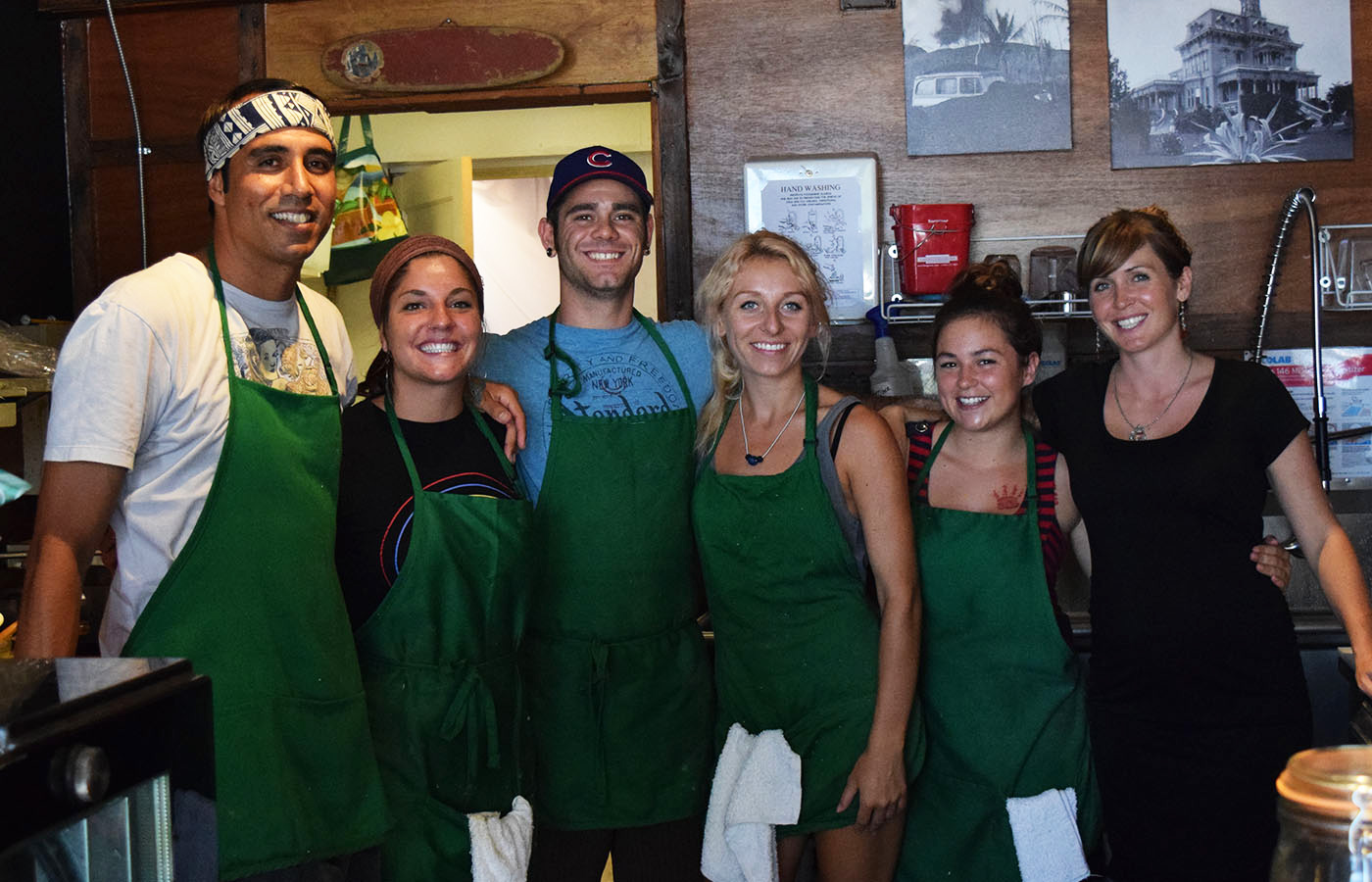 Owners Stef Leonard (far right) and Steven Ashcraft (far left) with their crew at Sprout Sandwich Shop.[/caption] Another hip eatery has emerged in Kaimuki, this one serving gourmet sandwiches from a tiny space along Koko Head Avenue, next to the Crack Seed Store.
Sprout Sandwich Shop, which opened in late May, has nine unique sandwiches on its menu, along with cold-pressed juices, kombucha, OnoPops and desserts. Owners Stef Leonard and Steven Ashcraft said Sprout's focus is to provide healthy, delicious food that incorporates as many local ingredients as possible. The pair have been planning the eatery for the past five years, with hopes to expand to other locations.
As far as the sandwiches, there are both meat, vegetarian and vegan options, and a choice of either a ciabatta or gluten-free bread. All of them have fun names, like "The Fonz ($9.50)," an Italian-themed creation with prosciutto, capicola and salami with an olive tapenade and house mayo. "The Eddie Would Pull Pork" ($9) features housemade pulled pork, napa cabbage, jalapeno, pineapple slaw and BBQ sauce, while "The Sproutwich" ($9.50) is made with a special vegan patty.
On Leonard's recommendation, I tried "The Duke" ($9.50), which is like a yummy twist on a BLT. Along with hickory-smoked bacon, they added fresh, oven-roasted turkey, lettuce, tomato and pickled red onions with a light house mayo with a chipotle flavor. I got mine on a toasted ciabatta, which completed the meal.
The beverage selection includes bottled SKY Bamboo Kombucha, fresh-squeezed lemonade and such cold-pressed juices as the Detox ($6.50), made with beet, carrot, kale and coconut water. I tried The Detox and really liked it. Sometimes, kale can be overpowering, but because the juice was cold pressed, everything was smooth, refreshing and refined.
Desserts change daily and range from banana mocha cupcakes to energy bars to peanut butter and chocolate chip cookies. All sweets are made by Tiffany Canonigo of Delish! a la mode.
Unfortunately Sprout's space is small and only seats five people, so it's probably best to plan for take out.
Sprout Sandwich Shop
Sprout Sandwich Shop
1154 Koko Head Avenue
Honolulu, HI 96816
Tues.-Sat., 10 a.m.-3 p.m.