Something new: Signature flavors at Shimazu Shave Ice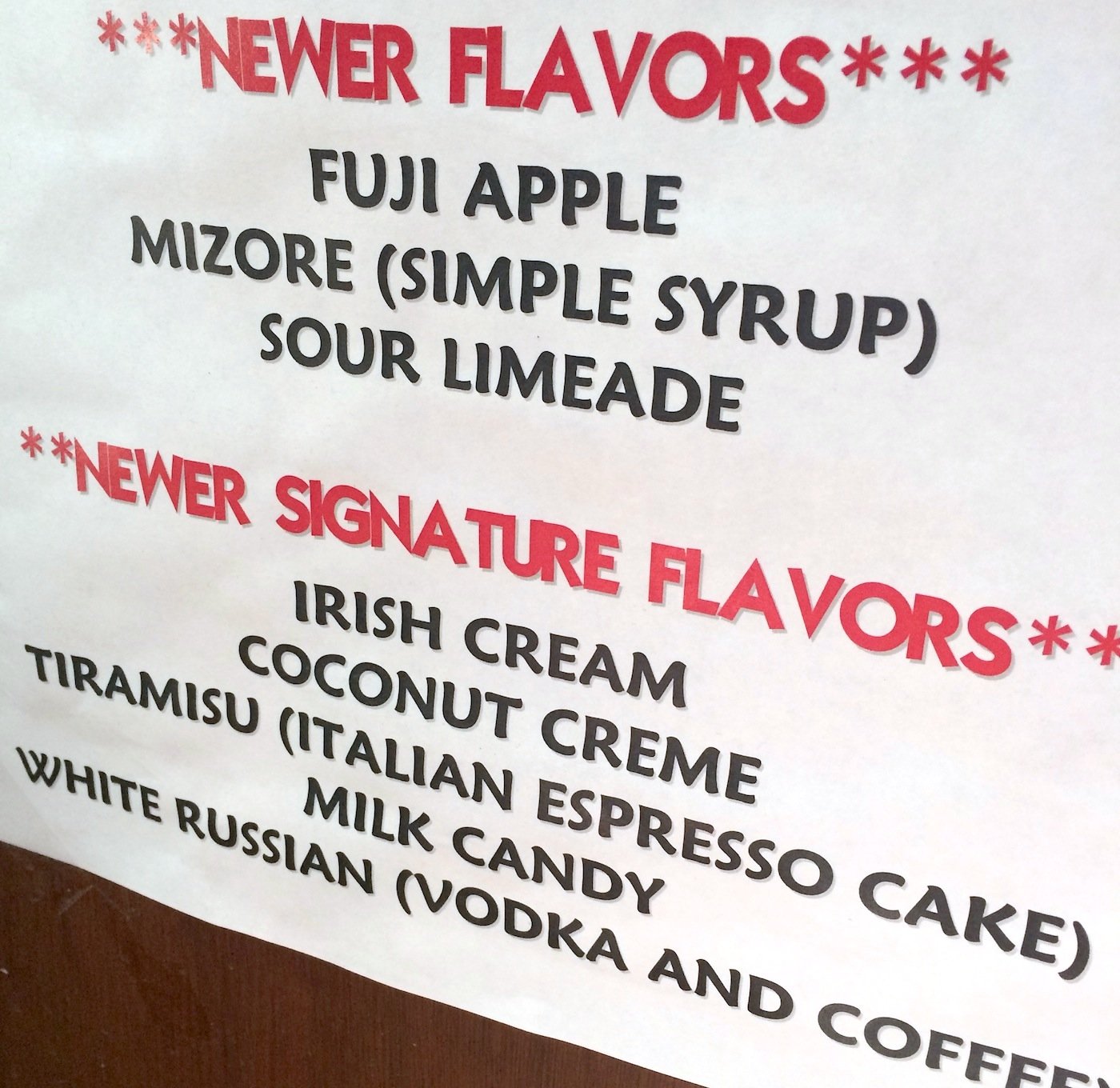 It's a year now since Kelvin Shimazu left this earth, and left it a happier place, thanks to the shave ice shop he put on the map with its wild and wacky flavors. I stopped in the other day and found these, his son Kendall's first new adds to the menu.
They've been there only a couple months. "We were sitting around talking and looking at some new extracts, and I had some ideas," Kendall says. Sounds like his dad's Willy Wonka-esque tendencies live on, thank goodness. I ordered a bunch, and found that every one of the newbies except tiramisu has no color. Score one for health-conscious shave ice fans (what? No oxymoron here).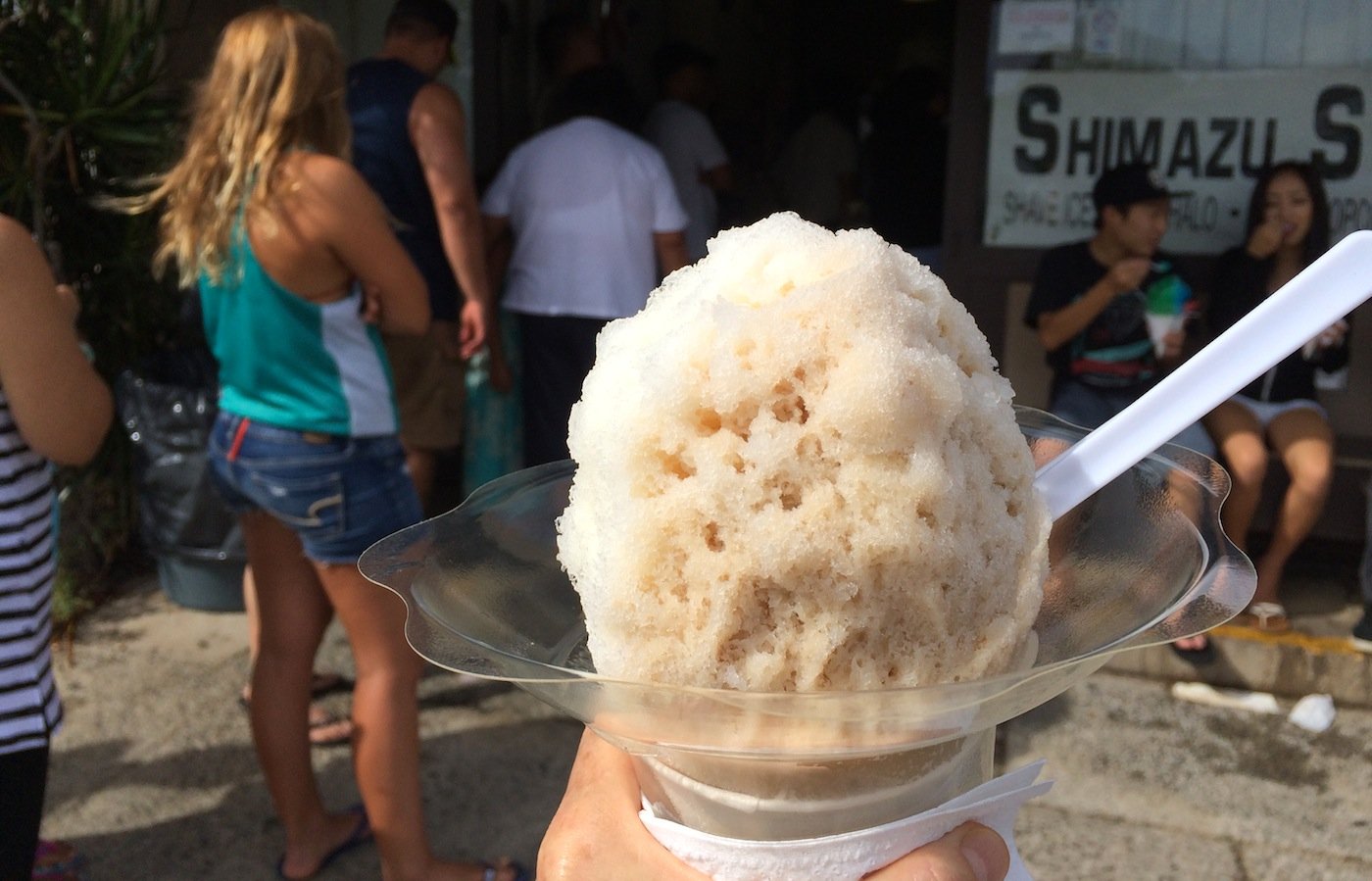 This is a kiddie size, by the way. To me, Shimazu's small is enough for three people. I tried tiramisu espresso cake and White Russian, which is vodka and coffee (what can I say? I'm addicted to caffeine and other fine things). If Kendall hadn't been so busy with a Sunday afternoon crowd that stretched out the door under a hot sun, I would have asked him about his inspiration for this lineup.
But he was slammed. So I'll just say it here: Kendall, your dad would have been proud.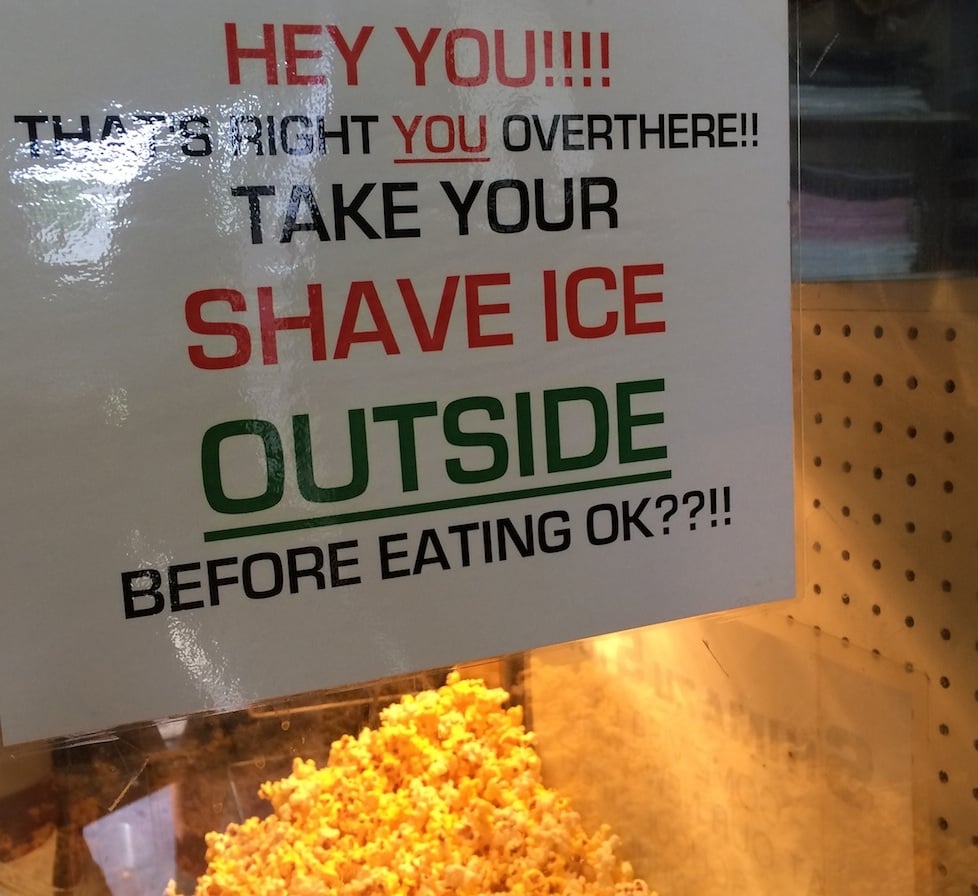 The reason I stopped in originally was not to discover new flavors, but to see if Kendall would come make sake shave ice at next Friday's Joy of Sake. He said yes. He's bringing two machines and will be selling not only a combo of Shimazu's signature red velvet and creme brulee syrups (thank you, Kelvin!), but also bowls of yuzusake and umeshu shave ice as well. He'll be in the new Izakaya Alley section along with Pig and the Lady, Koko Head Cafe and others serving upscale street foods included in the price of the ticket. Kampai!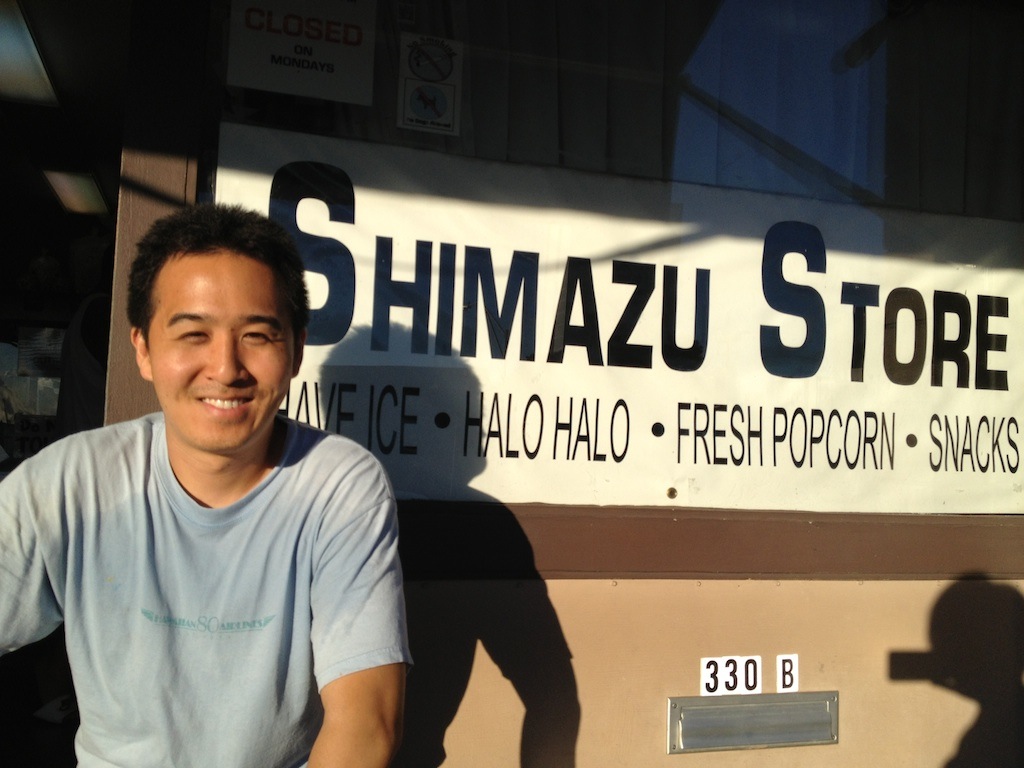 Shimazu Store
330 N. School St.
Want to guess Shimazu's top two flavors? No. 1 is strawberry, of course. If you're curious about No. 2, leave a comment, ping me, Facebook message, whatever. That one was a bit of a surprise.