Something new: Shaka Shaka Tea Express at Puck's Alley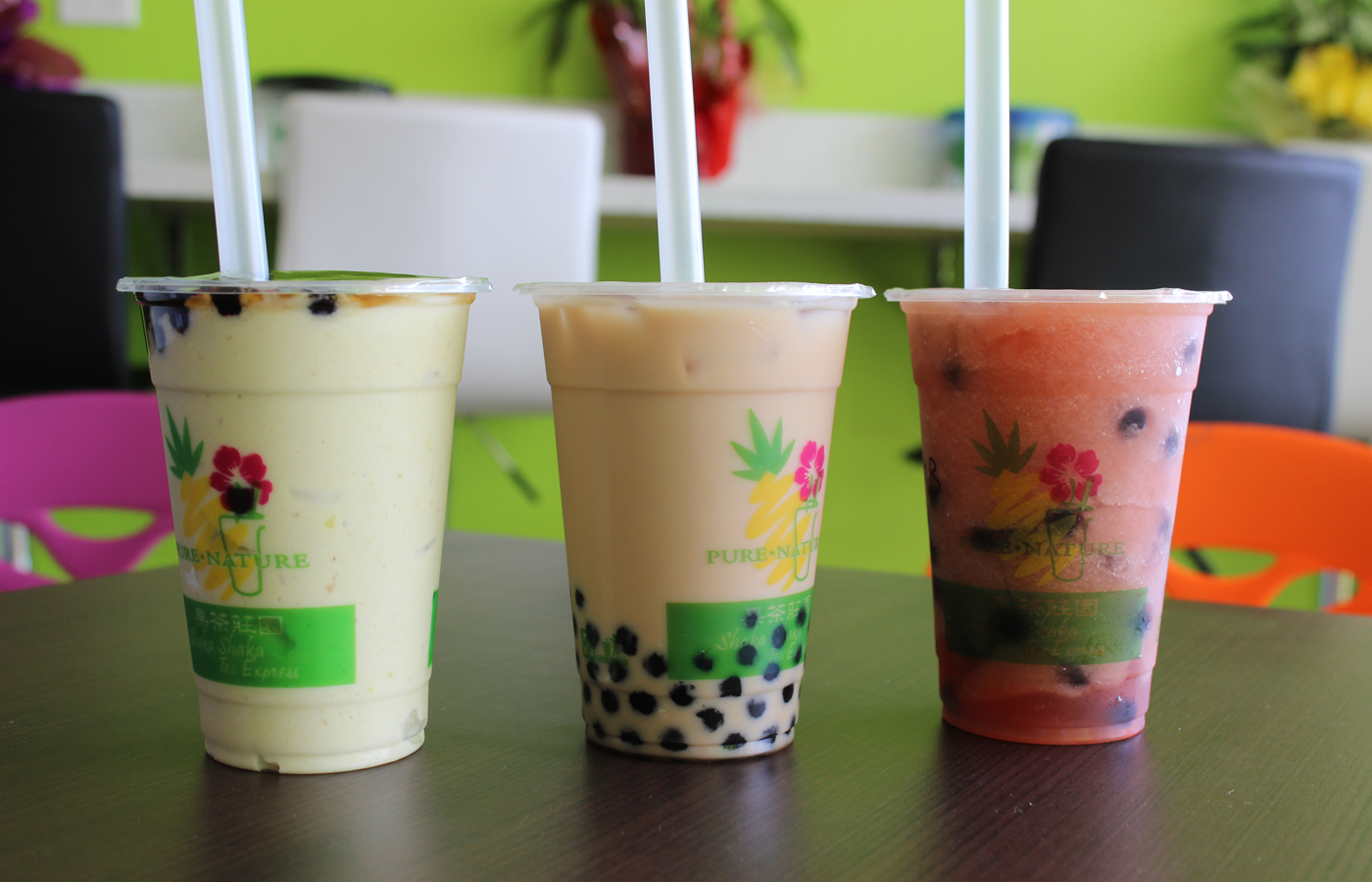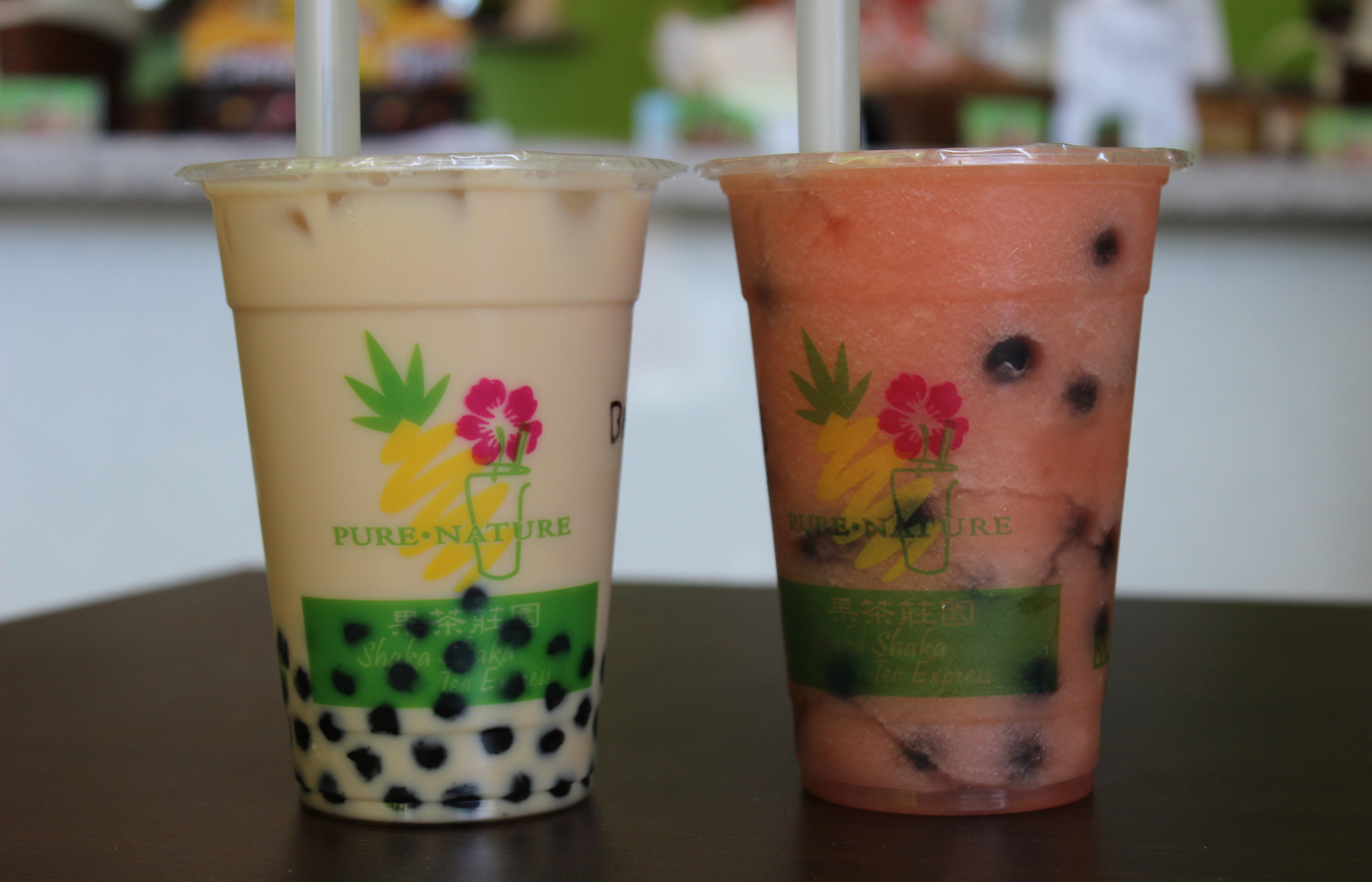 Hawaii's penchant for boba drinks, milk tea and basically anything Taiwanese tea has led to another shop to open in town. Last month, the Kalihi-based Shaka Shaka Tea Express opened a second location at Puck's Alley in the University area.
Shaka Shaka has found a niche making smoothies, boba drinks and teas from fresh fruits and sugar cane. Owner Maggie Zhang goes shopping for fruit every day to ensure that the ripest, freshest ingredients are selected. She also uses high mountain leaf teas, whole milk and does not use any artificial powders, coffee cream, ice creams or canned fruits. Likewise, the high-quality boba is imported by special order from Taiwan and is kept for no longer than three months before being served. Customers can customize the sweetness of each drink based on personal taste.
Zhang, who opened the Dillingham shop late last year, decided to open another Shaka Shaka near UH, staying open late so she could hit the student market.
Shaka Shaka Tea Express

Shaka Shaka Tea Express
Puck's Alley
1035 University Ave.
Hours still tentative
Monday-Thursday 10 a.m.-10 p.m.
Friday-Sunday 10 a.m.-11 p.m.
Original location at:
1199 Dillingham Blvd.
808-377-1583