Something new: Pi Artisan Pizza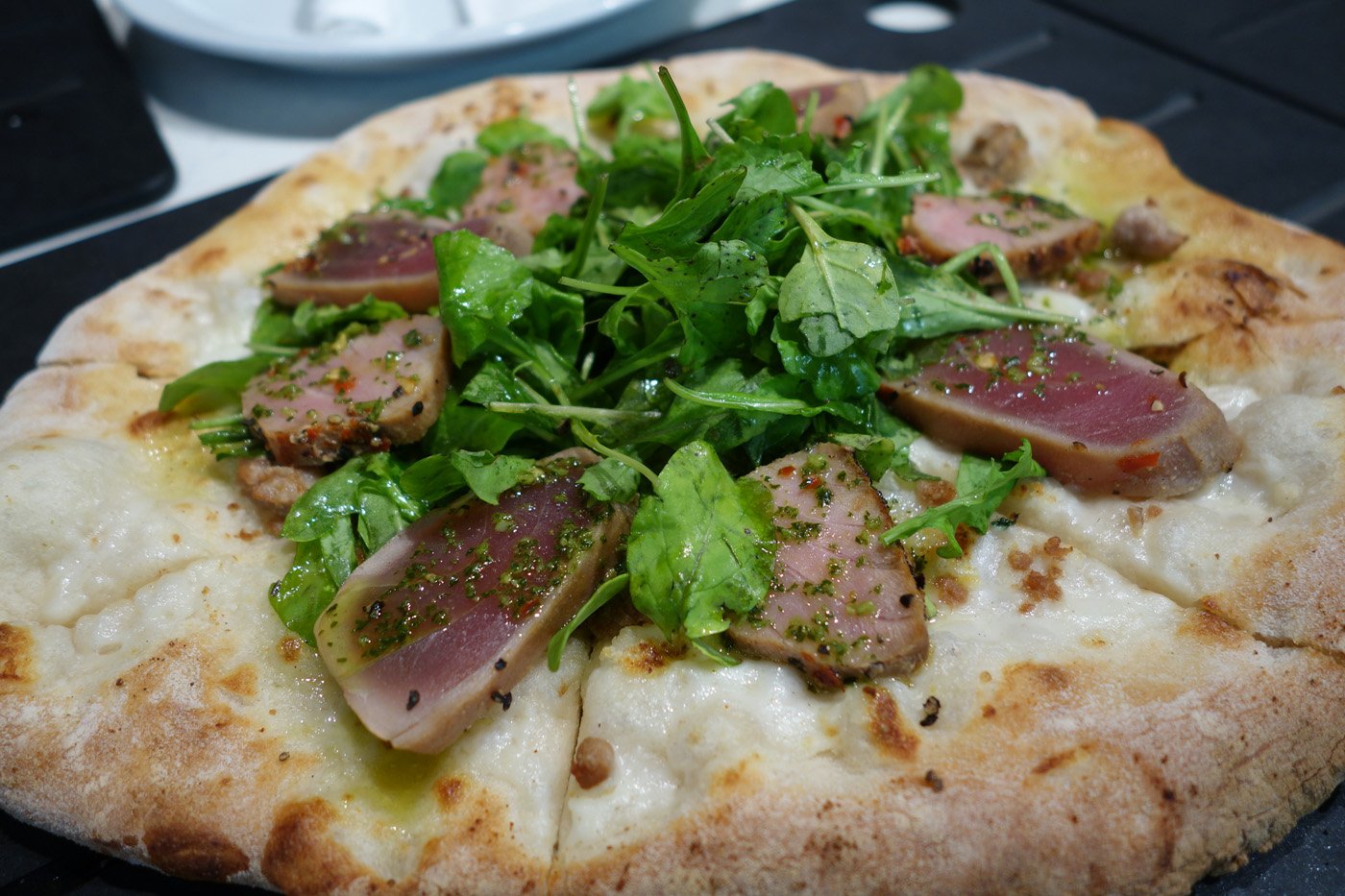 A new pizza spot opens today in Lahaina, which is also a new concept for the island of Maui: fast, fresh, gourmet pizza using local ingredients and baked in a custom-built, 800-degree brick oven. While the pizzas are the focal point of the menu, diners can also order salads, paninis, and desserts. And, since all entrees are made to order, you have the option to build your own pizza instead of sticking to the menu.
Local beers and handcrafted cocktails are also a highlight on the menu offerings, and these incorporate local ingredients (as you'll see in the gallery, below).
Since I was there for the media preview last week, I was eating and drinking with Maui social media friends from 11 a.m. to 8 p.m., so I took more photos than usual. Now you have no question about what the menu items look like!
Pi Artisan Pizzeria
The restaurant is also a new tenant in the renovated Outlets of Maui, a mall that finished a massive facelift last year.
Pi Artisan Pizza
900 Front St. at The Outlets of Maui
808-667-0791
11 a.m. to 10 p.m. Sunday through Thursday; 11 a.m. to midnight, Friday and Saturday
Disclosure: The Outlets of Maui is a client; however, its tenant Pi Artisan Pizza is not.