Something New: OMG, Honolulu Finally Has Korean Chain Chicken
Crispy, light as air and addictive. Finally!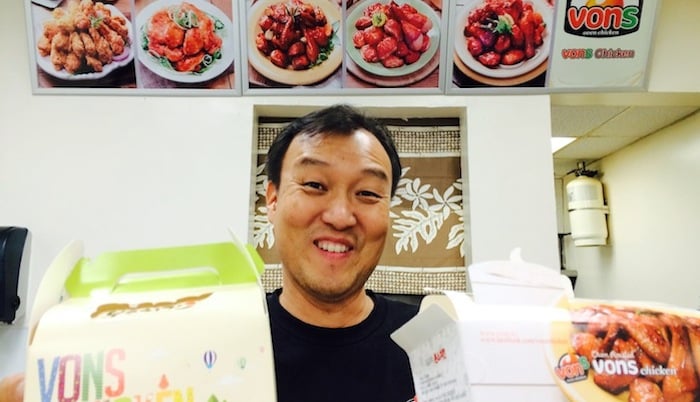 Update: Owner Jay Park closed this location and now runs the Vons Chicken store on Pensacola Street.
Do you know Korean chain chicken? I mean, do you really KNOW Korean chain chicken?
I don't. But the one time in my life I had some, in Seoul four years ago, was mildly life-changing. It was Kyo-chon chicken, twice-fried and deliciously coated in a shoyu-garlic sauce. Two years later in New York a Kyo-chon chicken truck rumbled by and my hand shot out toward it, as if trying to call back that fleeting moment of light, crispy shoyu garlic.
So when my friend Mike, a Korean-American chef, told me about Von's, a new Korean chain chicken counter in Kalihi, I was right there.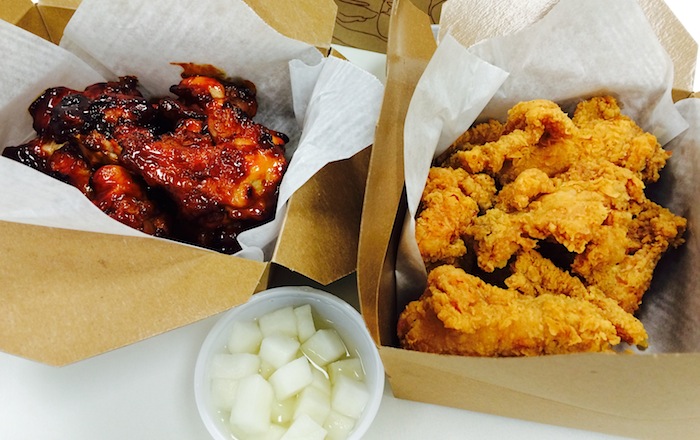 What: Von's Oven Chicken
Where: Far back left corner inside Palama Market, 1070 N. King St. (at Kokea), Honolulu 96817
Phone: 808-845-9510
Tip: Call ahead or be prepared to wait 15 minutes while chicken is cooked
Better tip: Use the wait time to buy rice and sides. Palama Market sells kim bap, fat sushi rolls stuffed with minced garlic beef, carrots, spinach, takuan and egg; plus shoyu potatoes, choi sum, kimchee and other sides at a banchan bar
OMG, the fried chicken. The menu is small and there's only one kind of fried: plain crispy. Von's is known for somewhat healthier baked Korean chicken in flavors like Von's special sauce (deep, sweet and spicy), garlic, and honey mustard roast.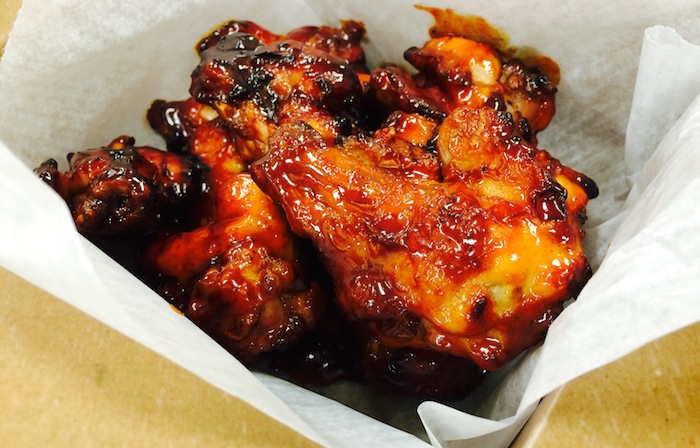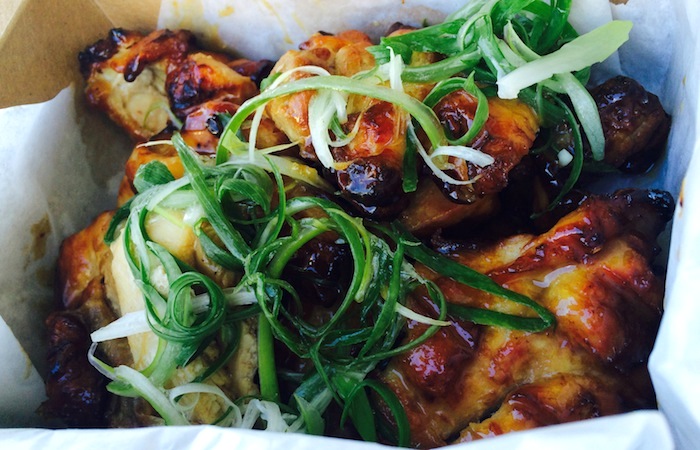 But guess what's been the No. 1 seller in the month since Von's opened? Crispy fried chicken! As in incredibly crispy and light, fried once for eight to nine minutes in a simple seasoned flour batter. I'm allergic to fried chicken, but who can resist a No. 1 seller? So I picked up an order and drove it over to a friend. I only inhaled one drumette while I was waiting for her to come outside. OMG. I inhaled another.
"It's so delicious, I'm crying," my friend said.
If you go, forget the stuff on the menu about wings and drumsticks. There are none. It's all drumettes, in mini orders (10 pieces, $11.99) or full (20 pieces, $20.99). And look for the extremely friendly franchise owner, Jay Park. He's a fount of info.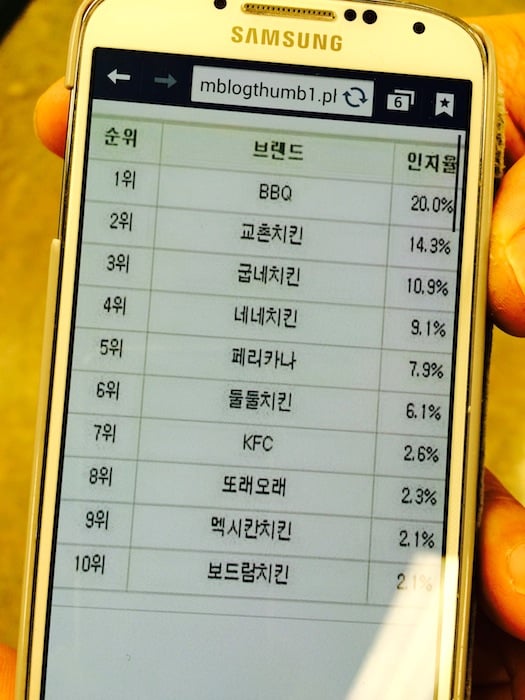 Look! Here's this year's top 10 Korean chicken chains, ranked by market share. BBQ is in the lead with an incredible 20 percent, followed by Kyochon. KFC is No. 7 with just 2.6 percent of the Korean market! All this is according to Park, because I can't read Korean.
"Korean people like chicken," Park says. "Almost 200 chicken chains in Korea. If you go, you'll see a chicken shop, then Starbucks, maybe another shop, then another chicken shop. This year Von's introduced a new direction with chicken sandwiches so it's not on the list. Last year it was No. 11."
"Local people like chicken," he continues. Of course we do. "KFC, Jollibee, everybody fries chicken. But these days people want well-being, well-being, well-being."
Not me. I want more crispy fried.