Something new: Okina Cafe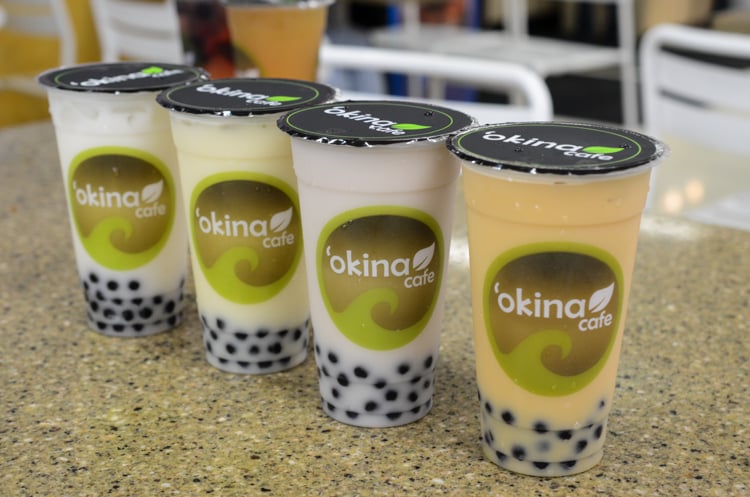 Spending the last couple of years in Southern California, I drank my fair share of milk tea to the point where a boba IV drip stuck in my arm would have been a convenient accessory. Can you say, "boba drunk?"
After moving back to Hawaii, I'm now reacquainting myself with tea cafes around Oahu and was recently tipped off about Okina Cafe's move from Haleiwa to Palama Market's food court on Makaloa Street. While in Haleiwa, Okina's owners Donna Park and Danny Lee served milk teas with honey boba, ahi poke bowls, acai bowls, smoothies, lemonade and cold-brewed coffee from a truck.
Now in town, tucked in the popular Korean supermarket, the pair will focus on milk teas (they're offering free teas this weekend as part of their grand opening), and instead of poke and acai bowls, they will be whipping up sweet and savory crepes. Eventually, they will be adding a few Korean favorite dishes like patbingsoo (shaved ice) pajeon and kimchi jeon (chive and kimchi pancakes) and bibimbap to serve the lunchtime crowd that roars through the market daily.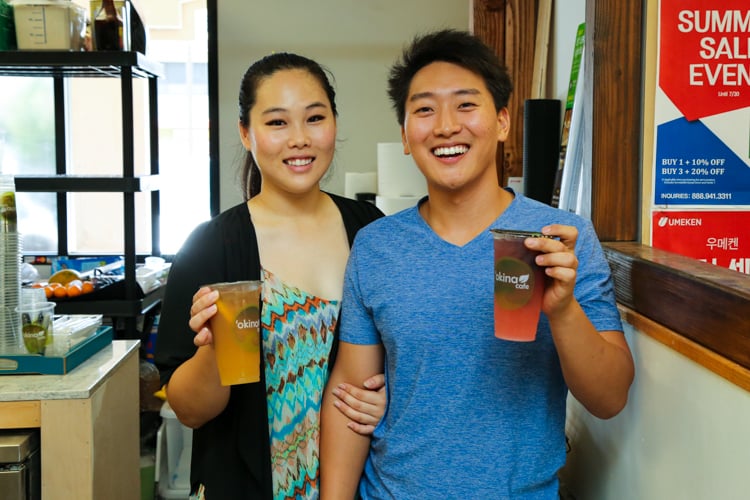 As background, Park and Lee are the happy couple behind the Boom Musubi concept that once rolled up rice balls out of the former Taste popup venue in Kakaako. Musubi soon evolved into boba as Danny's quest to find the perfect milk tea turned into an obsession to create the ideal drink.
Tea is serious business at Okina, which brews only fair trade loose leaf teas sourced from Africa, China and Sri Lanka. They plan to shake up the boba competition by focusing on high-quality, natural ingredients, offering the ability to customize your drink's sweetness and keeping drink additions free of charge. It's this attention to detail that they're hoping elevates them in Honolulu's already crowded tea market.
I'm a total purest when it comes to milk tea and preferred sipping on the black tea at medium sweetness, accented slightly by the honey-soaked boba. A close second, the blueberry rooibos was a delightful surprise that lent itself well to the creaminess of the milk.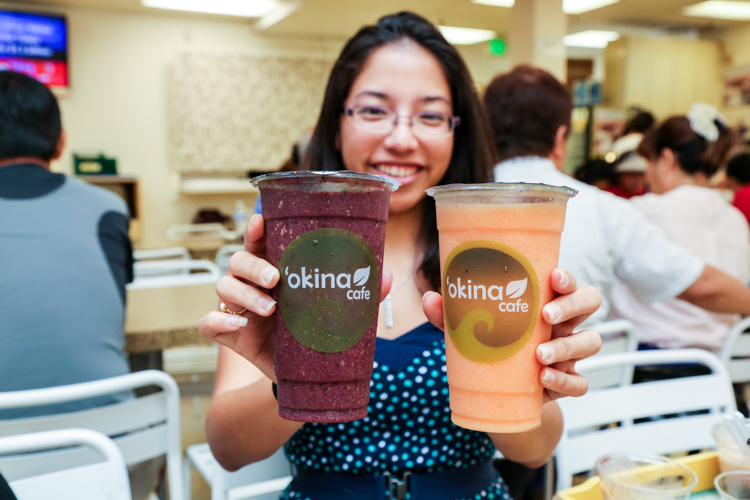 You'll also find fruit smoothies and fresh-squeezed lemonade on the menu. Committed to using the freshest ingredients, what you won't find are powders or artificial flavorings.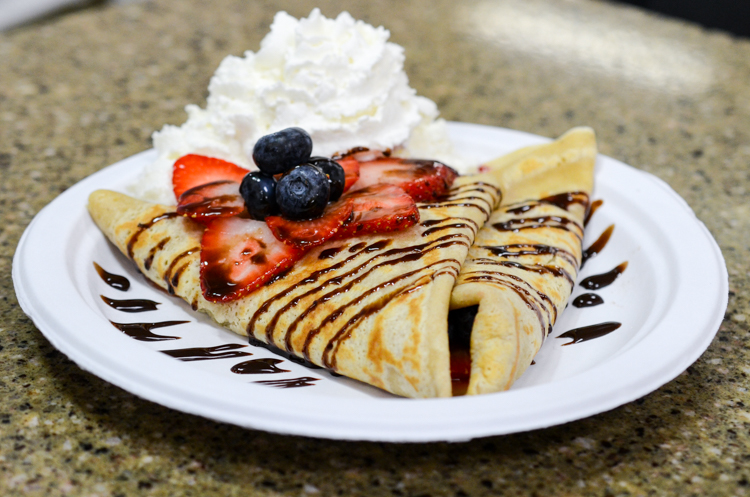 Donna makes the crepe batters from scratch, but we found the caramel-infused whipped cream on her sweet crepes to be the scene stealer. I really enjoyed the subtle taste changes and texture differences between the sweet and savory crepes.
Okina's first day of business at Palama Supermarket is Saturday, Aug. 1.
Okina Cafe
Palama Supermarket
1670 Makaloa St.
10 a.m.-7 p.m.
okinacafe.com