Something new: Noi Thai Cuisine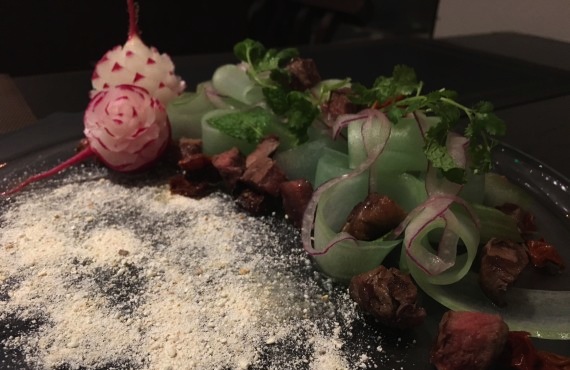 Noi Thai Cuisine recently opened at Royal Hawaiian Center, offering traditional Thai dishes with modern touches. Fans of Noi Thai's Oregon restaurant or the Bai Tong chain in Seattle might recognize the cuisine. Both chains are owned by JJ Chaiseeha and Noi Lapangkura. But for its first foray to Hawaii, Noi Thai has purposely elevated itself into the fine dining spectrum, with a unique menu that incorporates such locally grown ingredients as pineapple and taro.
Upon entering the space formerly occupied by Five Star Buffet, you'll first notice their extravagant interior. Noi Thai certainly goes higher-end in Waikiki. No Styrofoam or plastic tablecloths. I especially love the park-style bench they sat us in at our table as opposed to traditional individual chairs. Here, it's fusion blends, tableside preparations, spectacular presentation and prices well above your neighborhood Thai spot.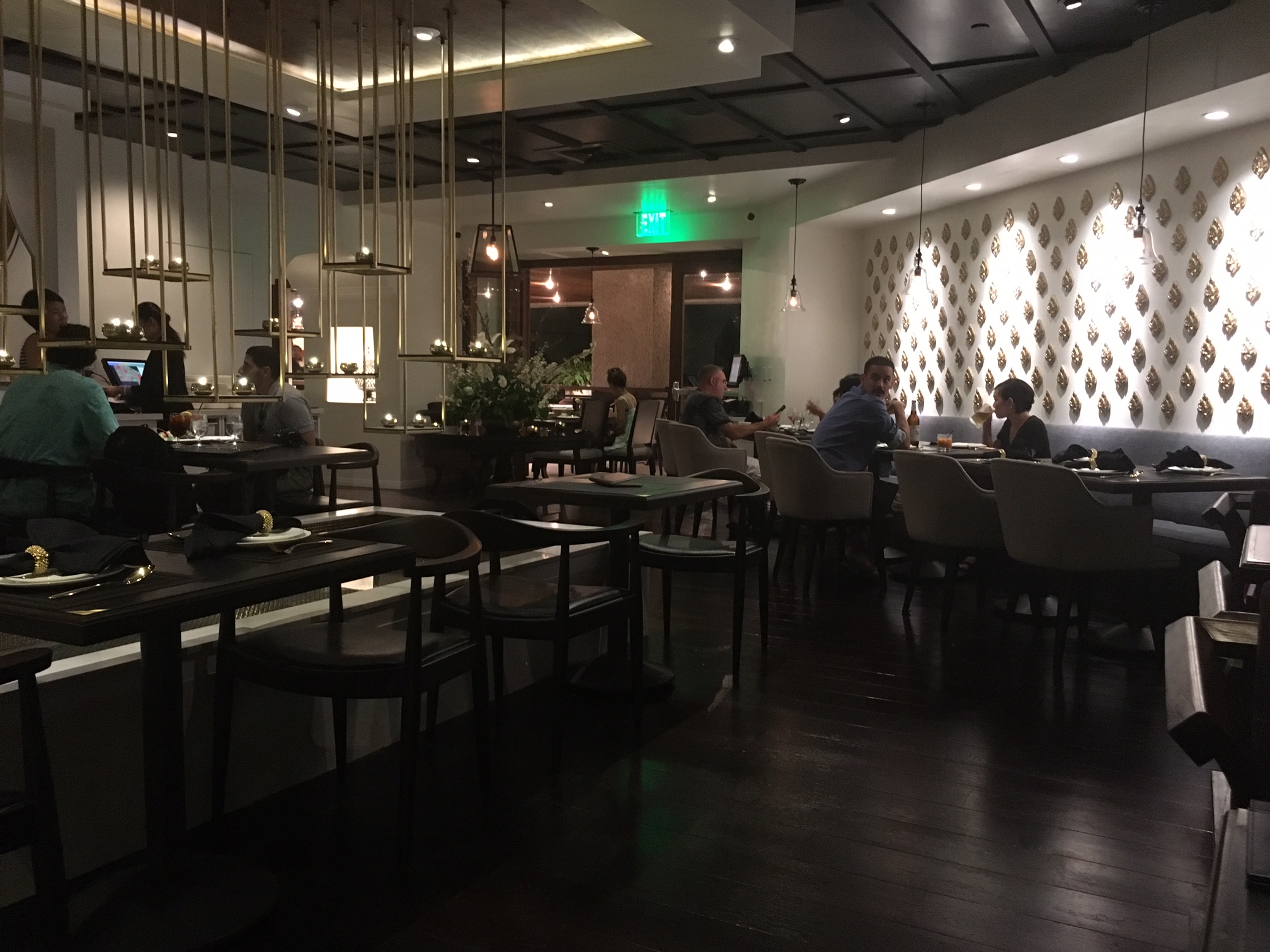 A complimentary appetizer of Thai meatballs was served at room temperature, but the flavors won me over and I ended up enjoying the dish.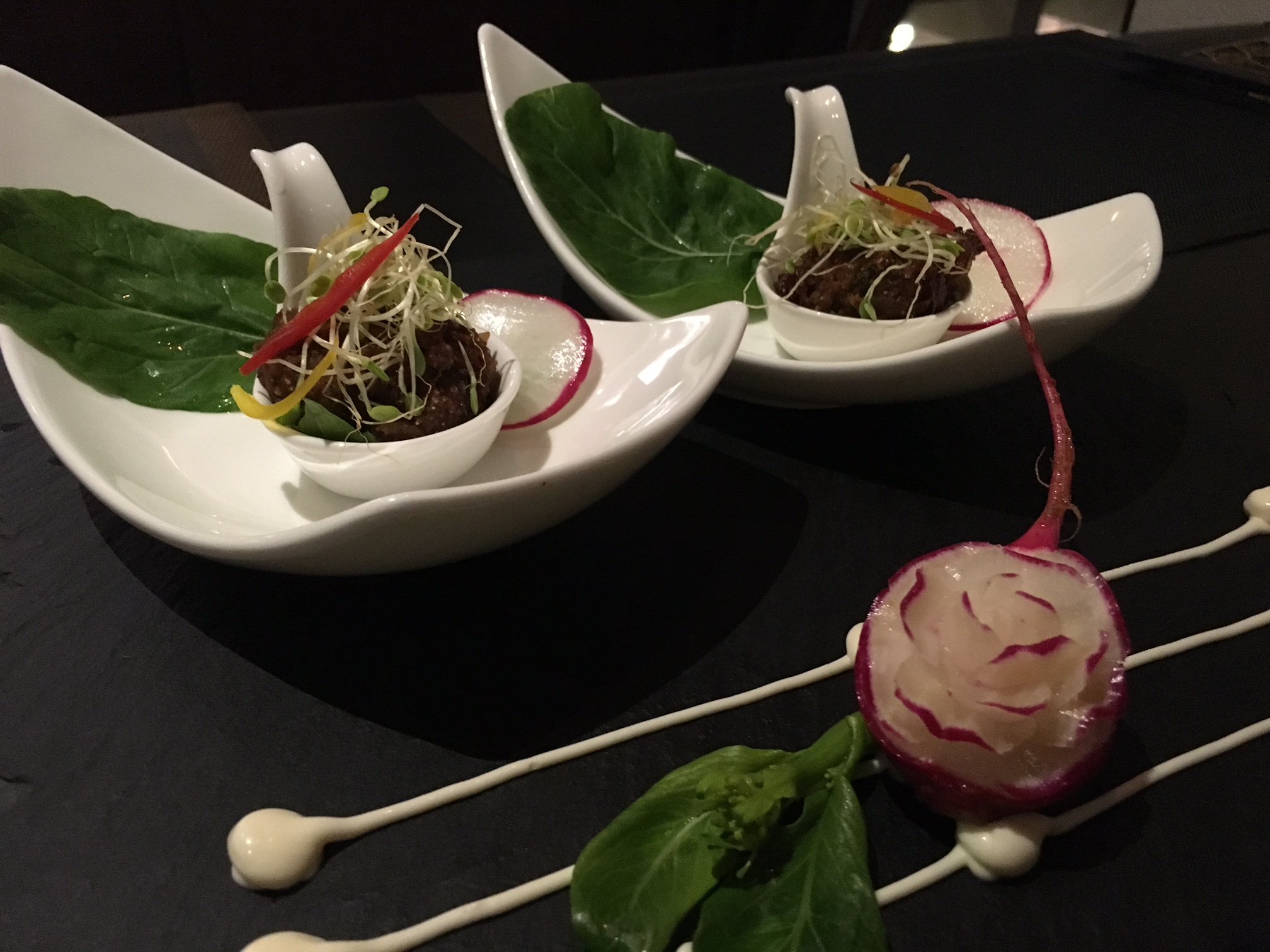 The appetizer plate ($23) features a sampling of Galloping Horse (ground pork with peanuts and shallots over pineapple), Crispy Taro Roll and Cock-A-Doodle-Doo (red curry with fried chicken morsels served in egg shells). I liked all three, but the Crispy Taro Roll was my favorite. But the Cock-A-Doodle-Doo was the most fun to eat, although I wish there had been a stronger curry flavor to the dish.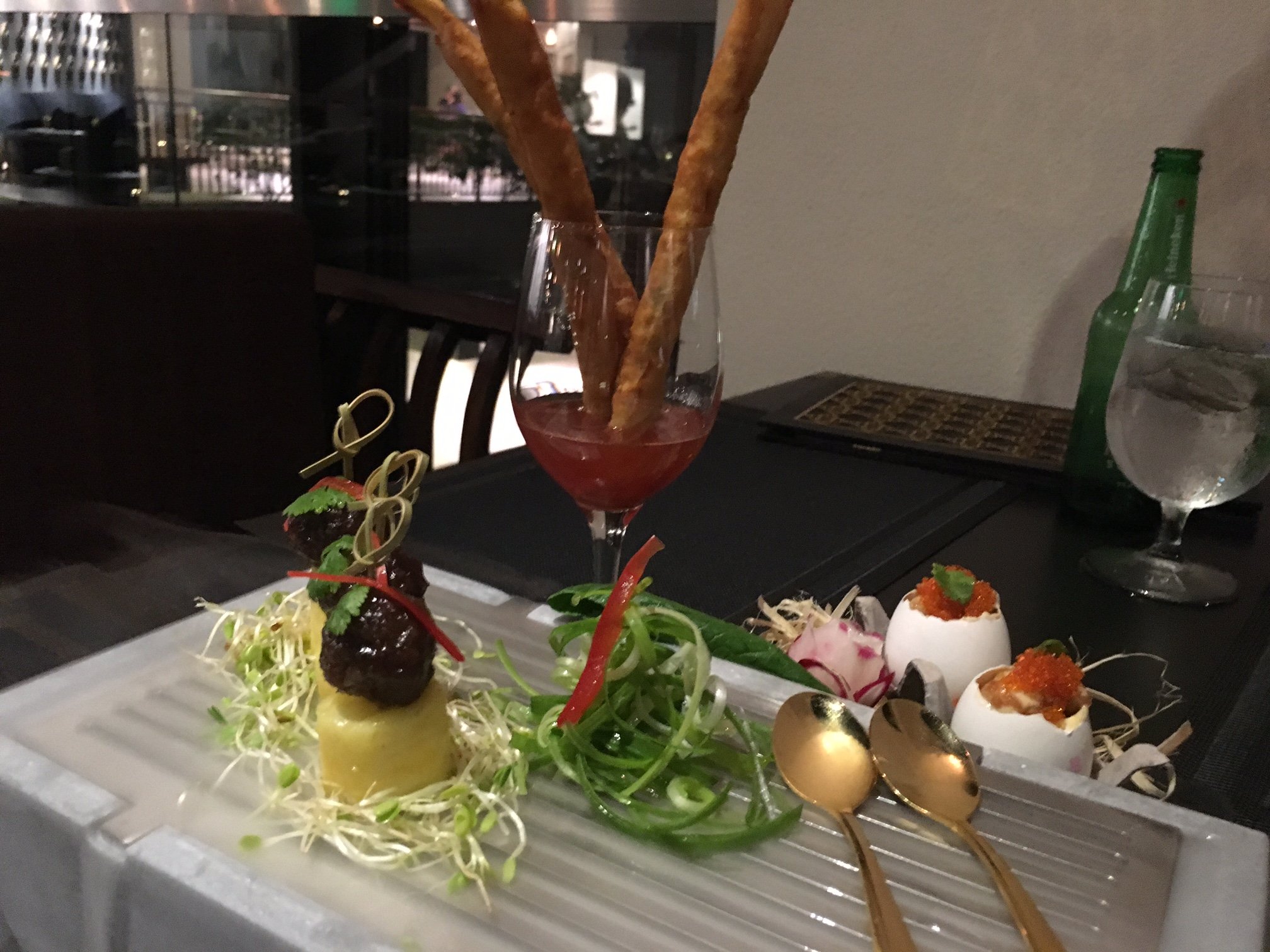 With a name like Spicy Beef Cucumber Salad, I was imagining something more like nam tok or Thai steak salad. The combination of grilled strip steak, shaved cucumber, ground roasted rice and citrus salad dressing prepared tableside worked, but given the $26 price, I would have liked more meat.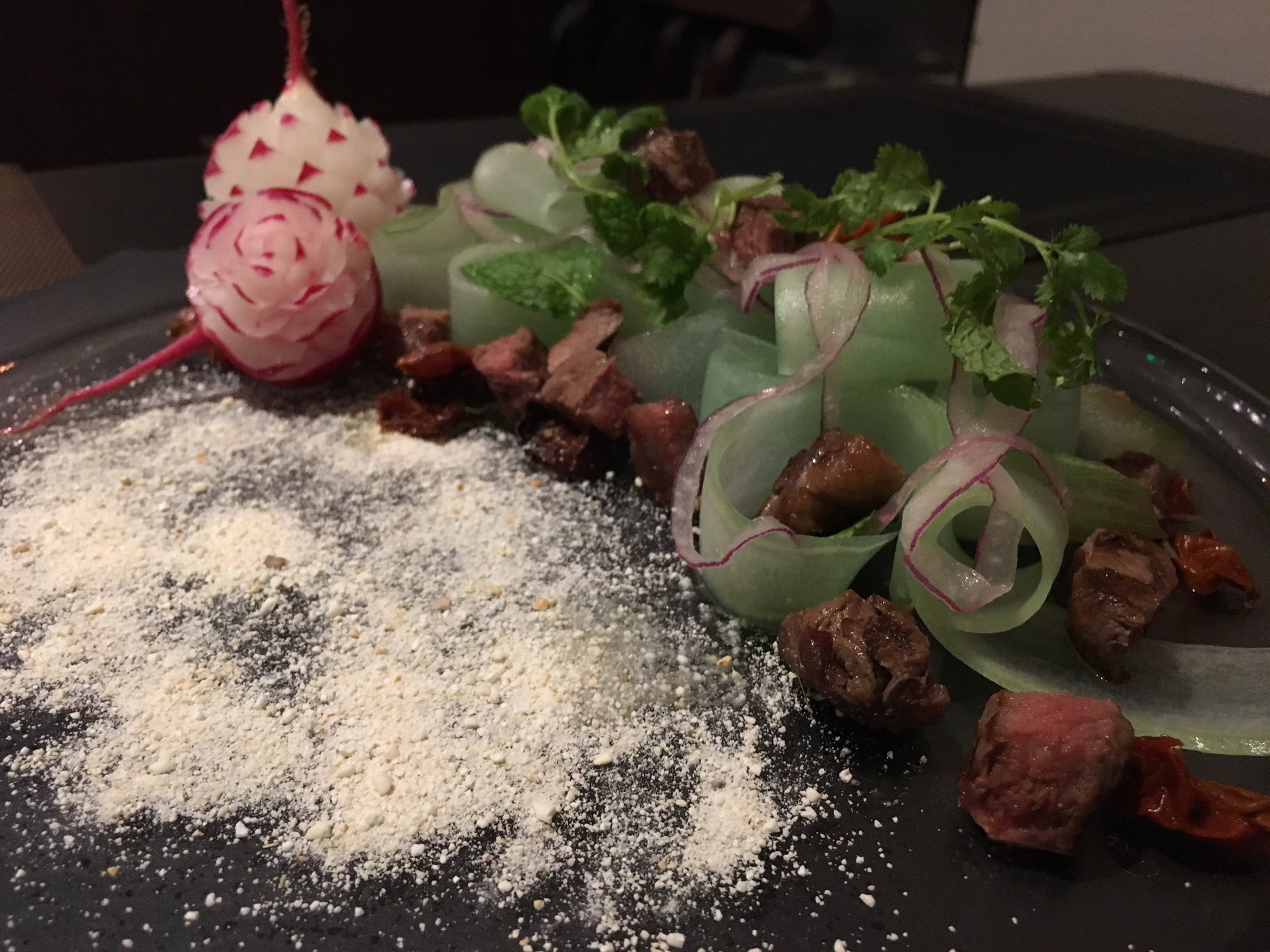 Tom yum lobster ($28) was a suggestion from the manager. It was pretty cool to watch the soup being prepared tableside as the broth is heated and infused with the flavors of the vegetables and spices.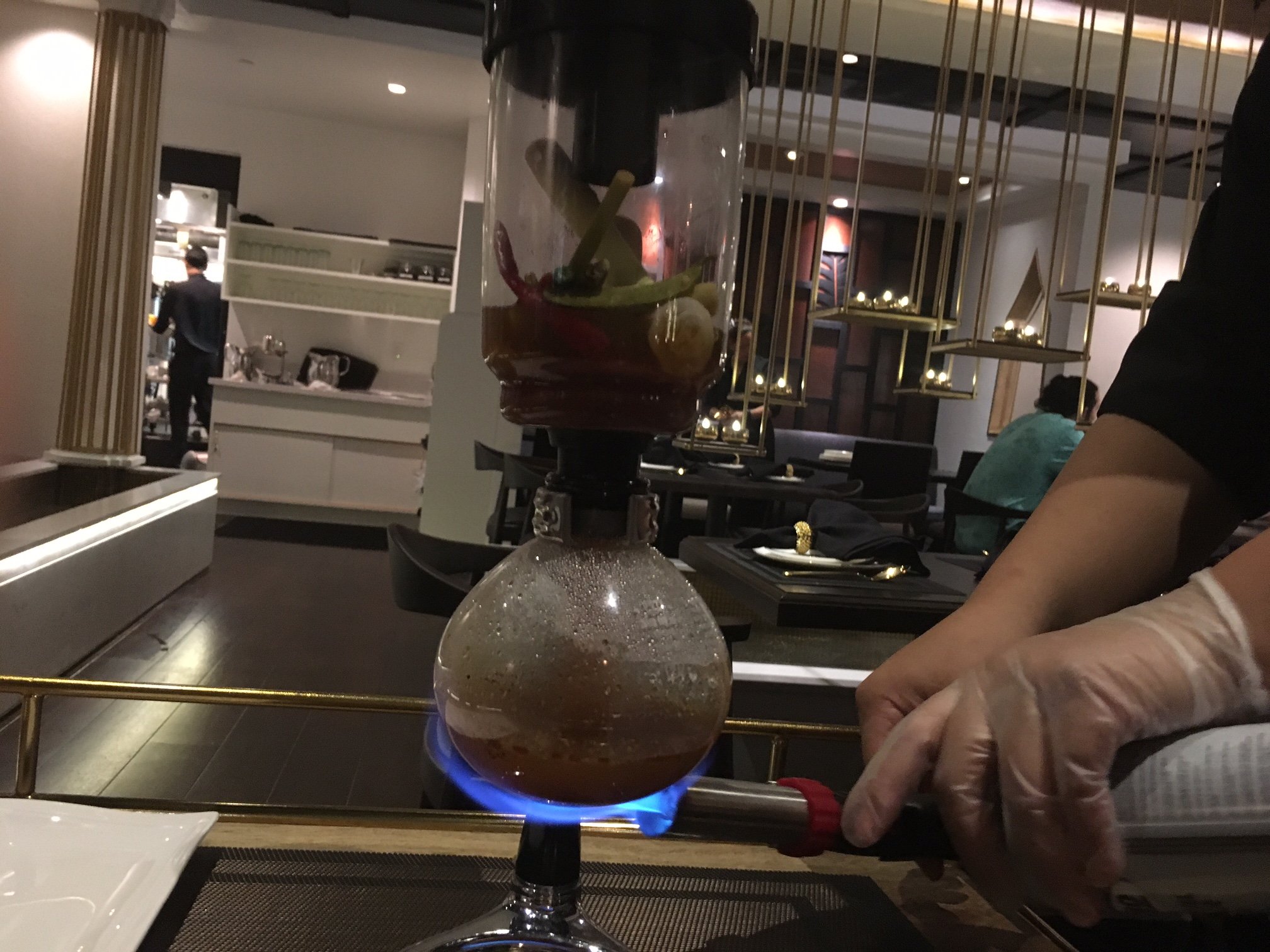 You could really taste all of the elements that went into the broth, but a bit too much. I found the soup too intense and needed to drink water after eating this.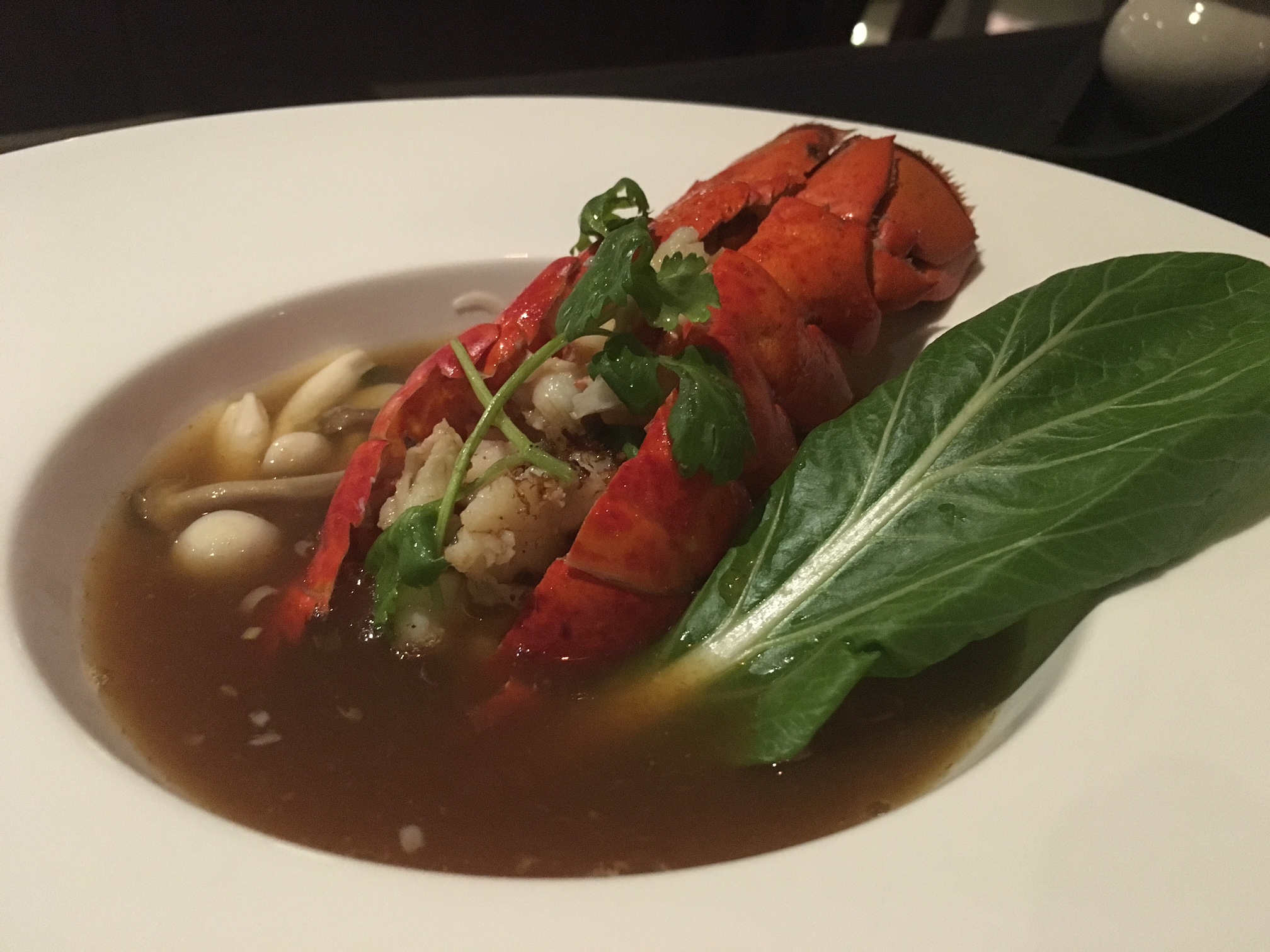 In both taste and presentation, the highlight for me was the yellow curry crab ($31), which came with a beautifully carved daikon bird over dry ice.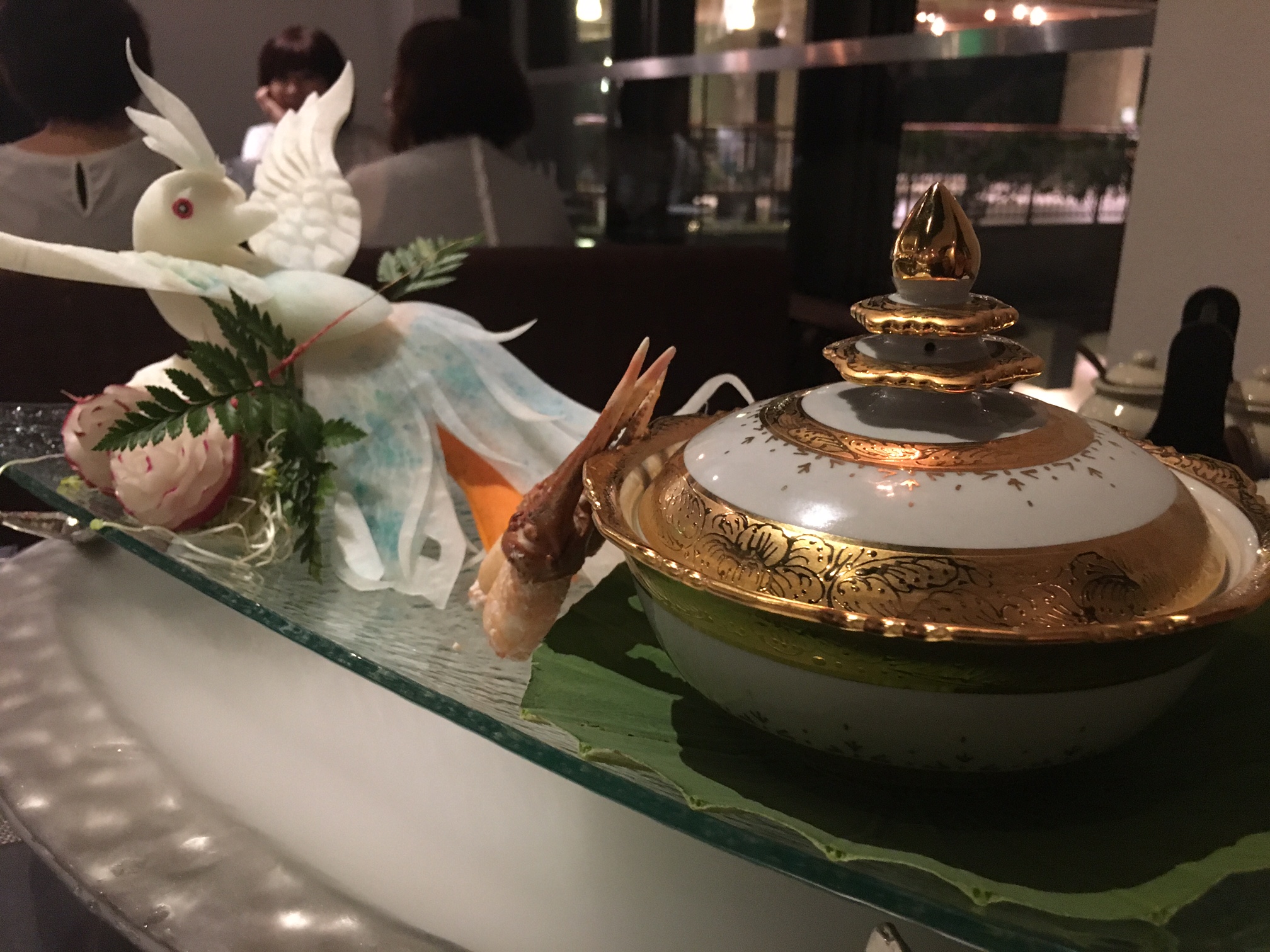 When I opened the pot, I was happy to find that there was an ample amount of crab meat in the curry. As you can see, the curry is already half gone because I could not wait to dive in. It would have been even better if it had just a bit more spice as well.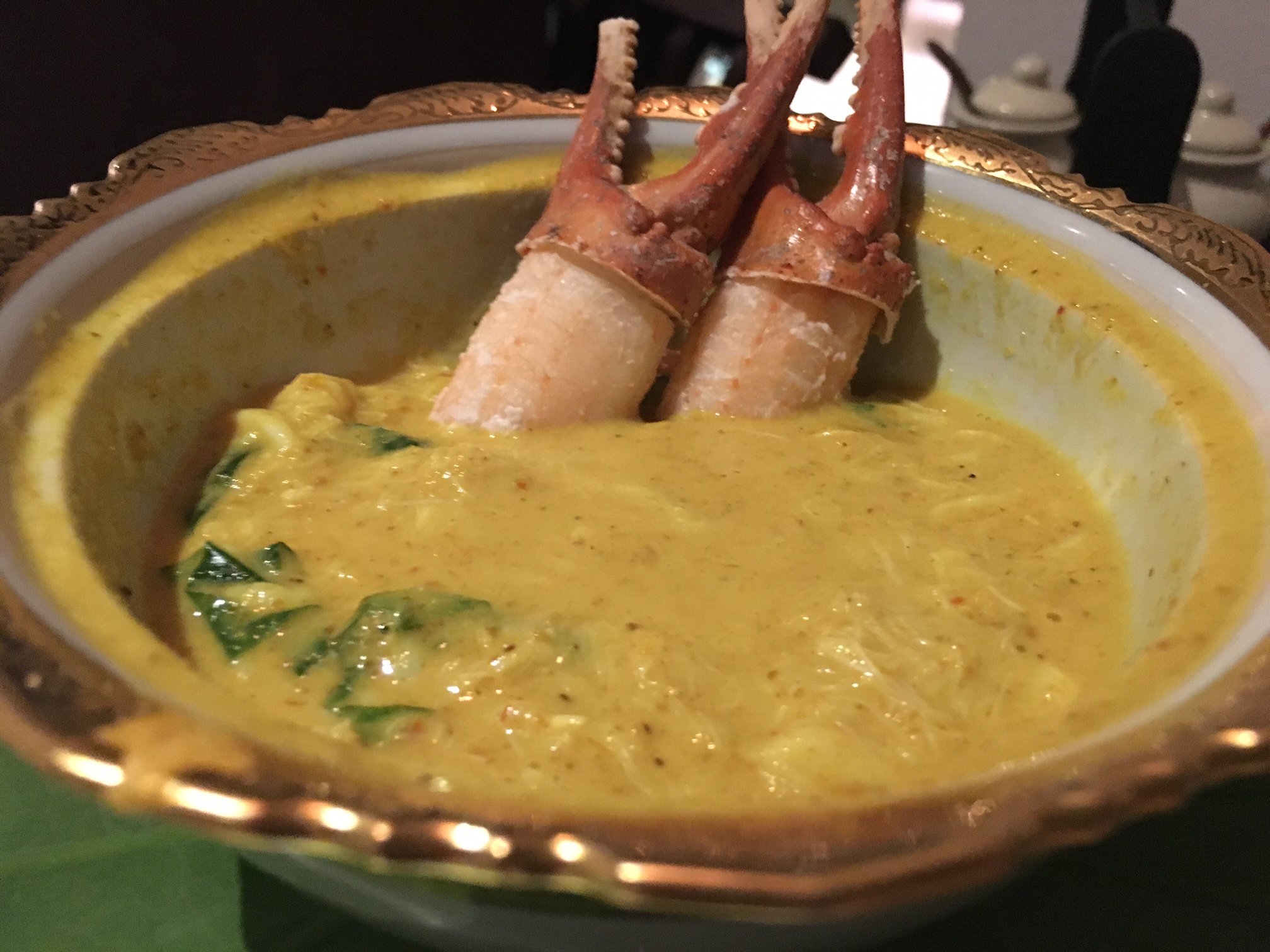 So if you got some extra dough in your pockets and find yourself in the mood for Thai, Noi Thai Cuisine would definitely satisfy that craving.
Royal Hawaiian Shopping Center
808-664-4039