Something new: Monsarrat Shave Ice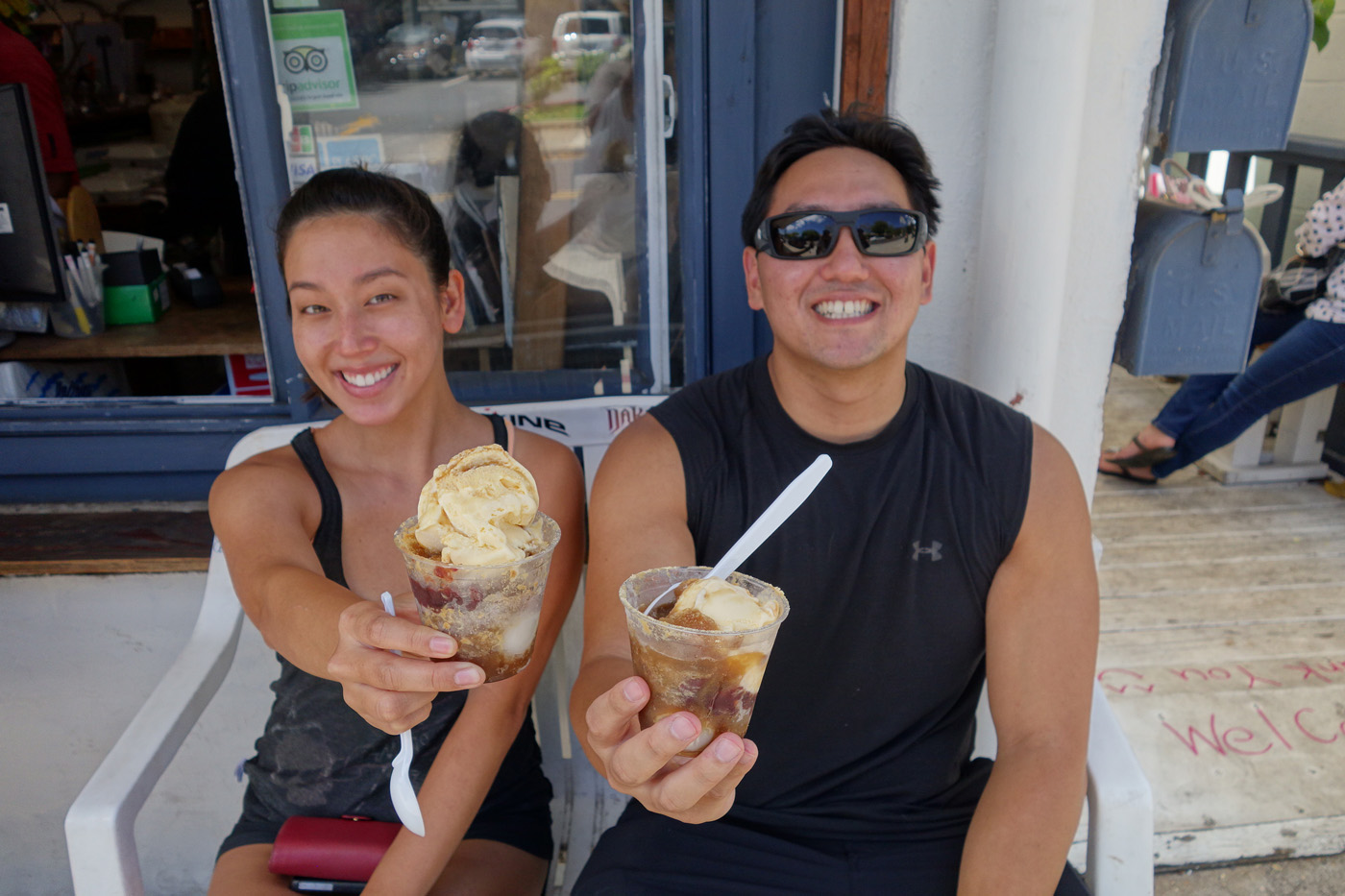 I'd been hearing about this newish shave ice place on Monsarrat Avenue for a while, but whenever I drove by, I couldn't figure out where it was. My foodie friends Sean and Lena Morris offered to show me (and some others) in person last weekend, and along the way we decided to have lunch at Pioneer Saloon first.
Well, lo and behold, Monsarrat Shave Ice is in a little hallway right next door to Pioneer Saloon, which is no wonder I missed it. Talk about a hidden gem. The syrups are homemade — natural ingredients with no additives — and generously layered as the ice is shaved into the cup to ensure even distribution. Owner Kenta Nagano is so nice, too. This is going to be a busy summer for Nagano, for sure.
Monsarrat Shave Ice
Monsarrat Shave Ice
3046 Monsarrat Ave.