Something new: Michael Mina's Stripsteak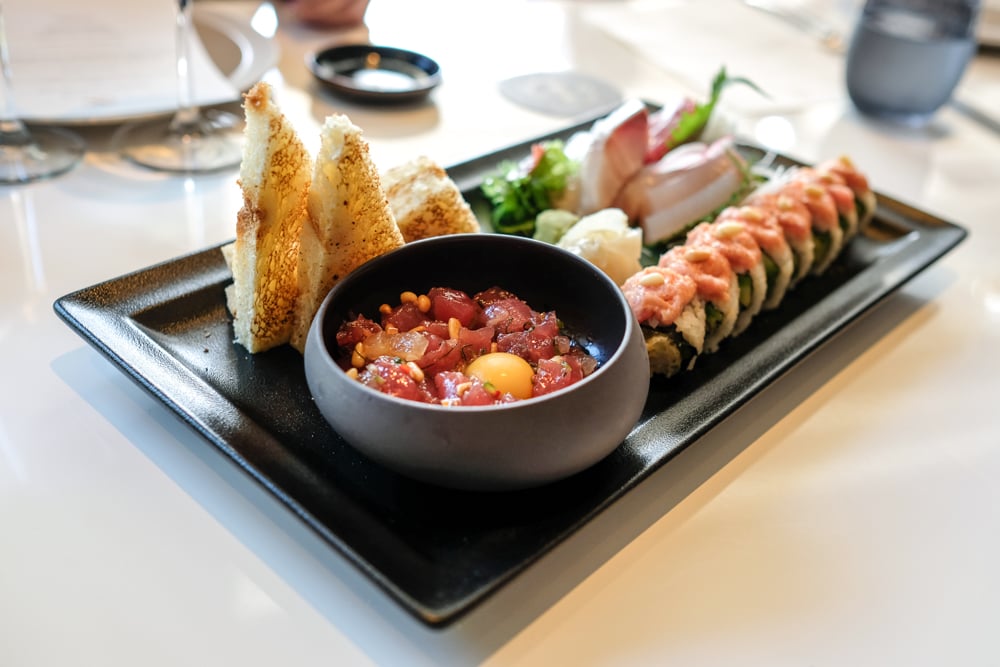 Renowned chef and restaurateur Michael Mina has opened his first restaurant in Hawaii in the new International Marketplace, the 29th in his worldwide culinary empire. Stripsteak is his chic chop house concept, featuring an evolving seasonal menu and an extensive wine list — but catering to Hawaii's dining audience, you can order Scotch, Japanese whiskies or elevated island-style cocktails.
The staff reportedly went through a rigorous two-week training period, and it shows. The service is quick and friendly, and knowledgeable but unpretentious.
We got to try a few of the restaurant's current offerings for lunch and dinner; in addition to standard items, Mina and his executive chef Ben Jenkins have come up with some twists on their menu to showcase local ingredients.
Stripsteak Waikiki
International Marketplace
2330 Kalakaua Ave.
808-800-3094