Something new: Man Ichi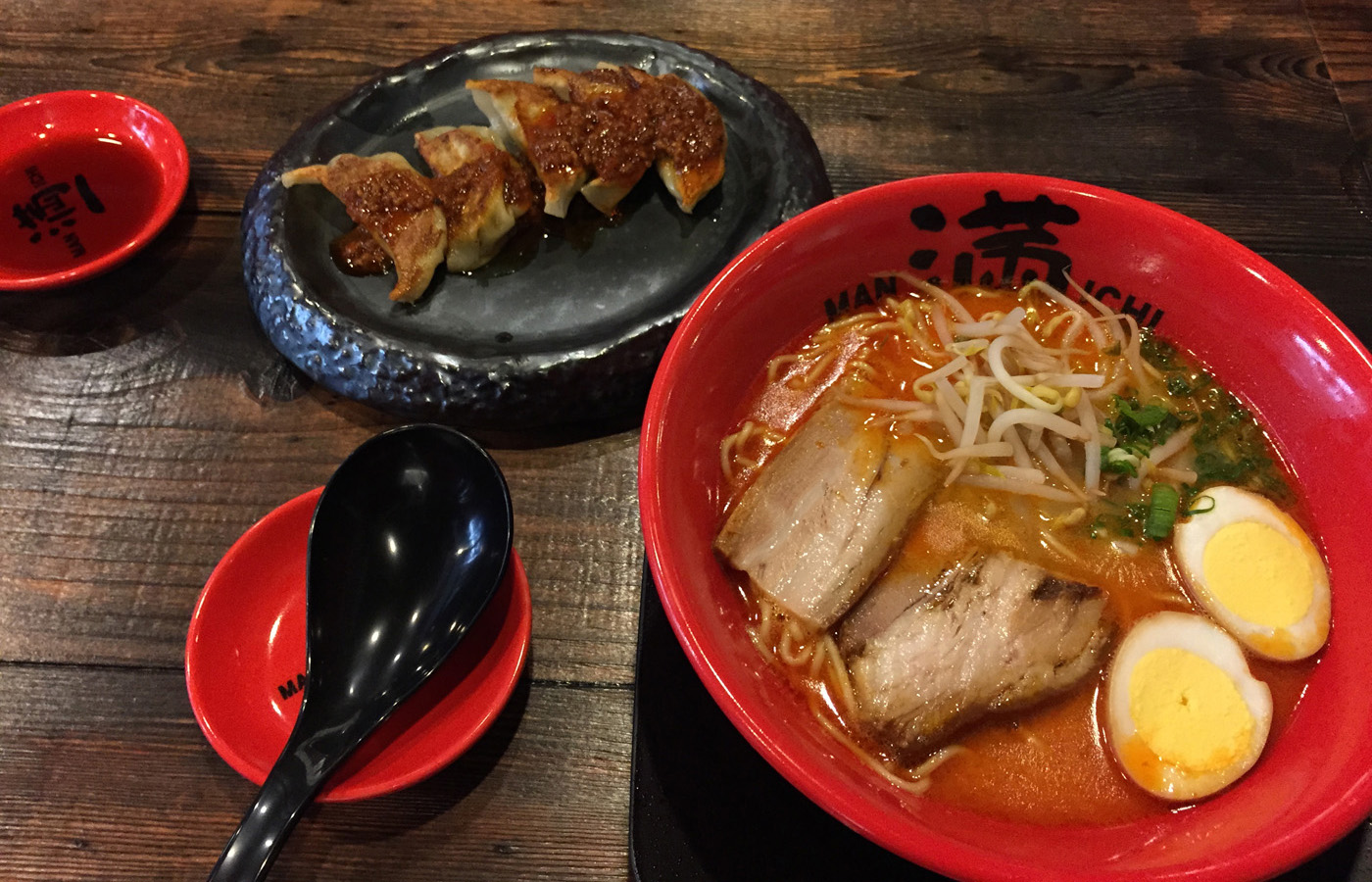 Honolulu has its share of ramen restaurants, but a new one opens today where another once stood. Ramen Man-Ichi, part of a company that has about 22 shops throughout Asia, has opened on Kona Street next to Ailana Shave Ice (where Ramen Kai used to be). It's the first stand-alone restaurant in Hawaii for the company; they have a Man-Ichi counter at the Windward Mall food court and an Ippudodo counter inside Shirokiya.
Established in 1953, the Manichi Group is known for its pork-based tonkotsu ramen and its award-winning karamiso gyoza. This new shop will have several ramen (using local company Sun Noodle) and a few gyoza options. I got a sneak peek of their food and menu recently:
Something new: Man Ichi
The restaurant will open at 11 a.m. today and be open daily until about 9 p.m.
Ramen Man-Ichi
1430 Kona St.
808-943-1430