Something new: Lemona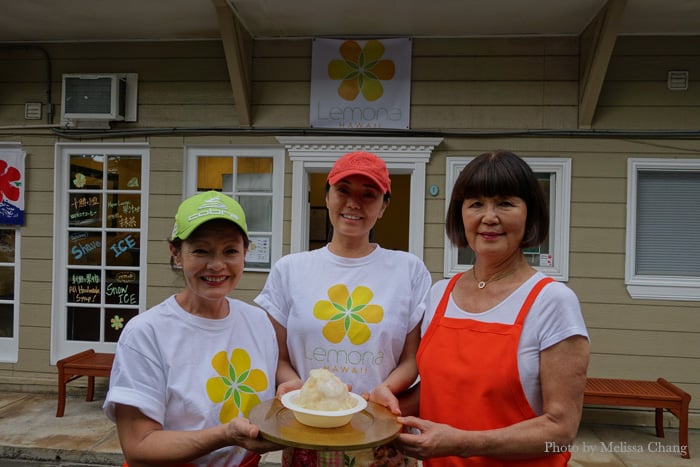 I've eaten a lot of shave ice around town, so I'm a pretty good judge of good quality cones and bowls. In Hawaii, the shave ice game is so much more than the sno-cones on the mainland; you have to have fluffy, fine ice and tasty, balanced syrups — bonus points if you make your own.
I was excited to try Lemona, a new spot in Waikiki, tucked away off Lewers Street behind the Courtyard Marriott. It was started by Mamiko and Mariko Ando, and their family friend Rose Reed. They had always wanted a shop of their own, and felt that shave ice was something they could really take to another level.
Their initial menu is small (which I prefer to keep from being overwhelmed), but they have seasonal specials. Their handmade syrups are made with local fruits when possible, and high-quality coffee and tea: Big Island Meyer lemons; UCC's Kona coffee; Ito En's ceremonial grade, premium matcha powder; and whole Tokachi azuki beans from Hokkaido. They even make their own organic condensed milk!
I thought I was being smart by getting their namesake Meyer lemon shave ice, which was nice and refreshing, but as it turns out they have Meyer lemon juice in all of their syrups. You get pieces of real fruit in every bowl, too, so it's extra refreshing. I ordered the Tokachi azuki beans because, well, I love Hokkaido. Whether you're an azuki bean fan or not, you'll be able to taste and feel the higher quality in your mouth.
I went back to get their special of the month, sweet Bartlett pear. Wow! One would never think of pear for a shave ice flavor, but here it is, and it was like biting into a fresh pear. I want to go back before the end of January just to get this, although I see on the menu they have regular pear syrup. By the way, they use double-filtered water for their ice and it's a very fine shave, so eat it quickly.
A family from Oregon came in and ordered the papaya shave ice and during the time it took me to take my shave ice photos (okay, I'm a little slow), they finished the whole bowl. I think that means it was good!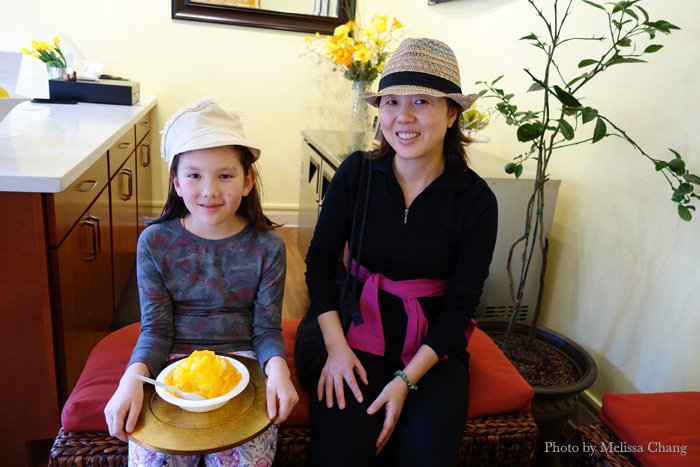 The ladies said they initially thought they would have more Japanese visitors due to their location, but they have had a lot of mainland and Canadian visitors, as well as many local residents who live and work in Waikiki. I don't live in Waikiki, but it took me just 10 minutes from Manoa.
Lemona
421 Lewers St.
808-922-9590
Lemona is open from 11 a.m. to 5 p.m. Tuesday through Sunday, and you can get parking on the street or at the municipal lot on Kuhio Avenue. I am Chinese, so I parked next to the taxi driver on break in the lot adjacent to the store. (I can't officially recommend this — I'm just telling you what I did, at my own risk.)