Something new: Lanikai Brewing Company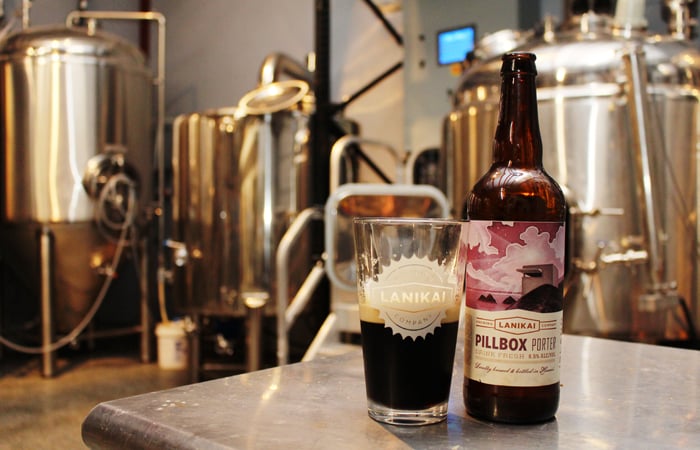 Coming in April: Kailua's first brewery. And true to the windward side's laid-back nature, Lanikai Brewing Company was started by a group of home brewers-turned-friends.
Back in 2002, some of Lanikai's founders were individually making five-gallon batches of beer. As they honed their recipes, the dream of creating a craft brewery took root when Steve Haumschild and Al Darling met at the University of Hawaii's Shidler MBA program. That's where the concept turned into a real-life project.
Three years ago Lanikai Brewing Company was born. By early 2014 they were investing in equipment, and in July they secured a location alongside Hamakua Marsh.
Today the state's newest brewery has four 20-barrel fermenters that each produce about 600 gallons per batch. To start off, they are producing a double IPA, the 808 Imperial IPA and robust porter (Pillbox Porter). Each bottle is wrapped in landscape artwork by Colin Redican, a Hawaii-born artist.
We got to sample two brews. IPA lovers will like the intense hoppiness of the 808 Imperial IPA. And the Pillbox Porter is a smooth, caramel-laced dark beer that casual beer drinkers and aficionados will enjoy.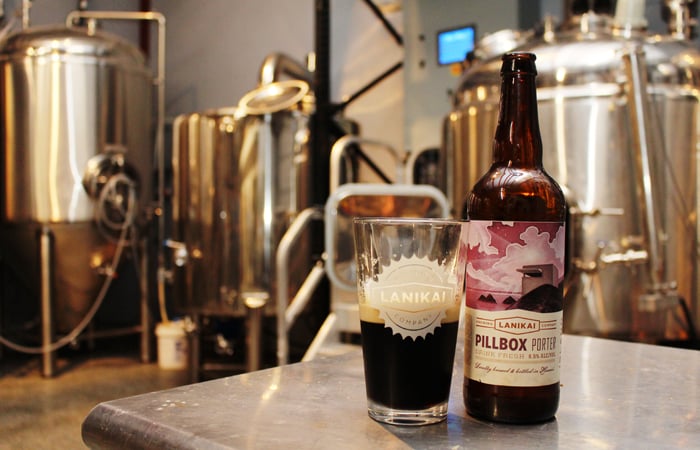 Seven months of preparation and one successful Kickstarter campaign under their belts, Lanikai Brewing is readying for an April grand opening. After that, plans call for a tour and beer sampling as well as sales to local restaurants and stores.
But hey, you don't have to wait until April. Lanikai Brewing's IPA and porter will be flowing as full 12-ounce pours at our Something New party … in just eight days! Click here to get your tickets!
Lanikai Brewing Company
www.lanikaibrewing.com
Lanikai Brewing Company on Facebook