Something new: Kountry Style Kitchen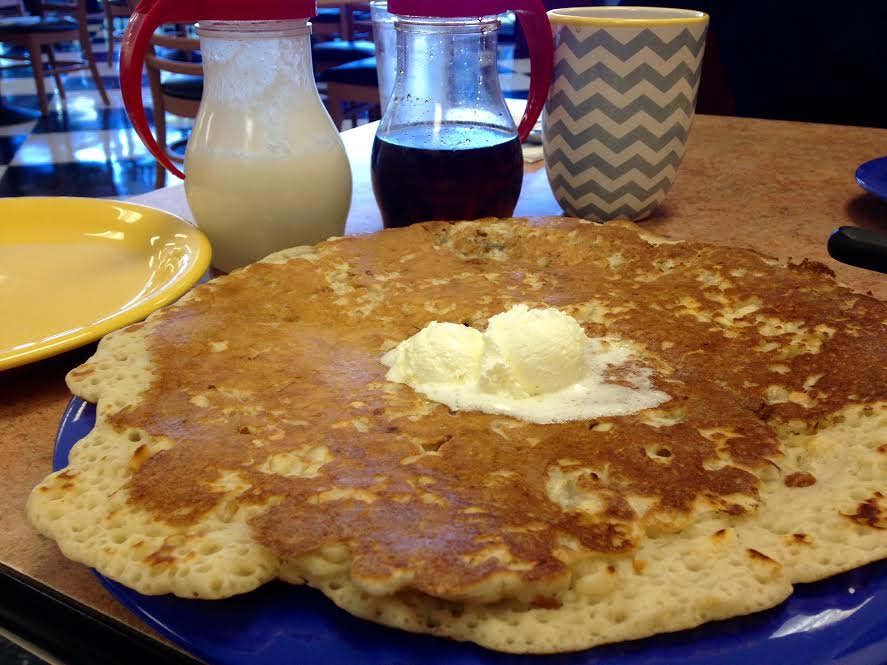 There's a new brunch spot… not in town, but in Ewa Beach. What's unique about this restaurant is that it's held a special place in the hearts of Kauai residents and Garden Isle visitors for four decades now. You're hearing me correctly, the famous Kountry Kitchen from Kapaa, Kauai has now made its way to Oahu.
A family-owned and operated eatery, Kountry Kitchen on Kauai is famous for its homemade cornbread, island-style brunch and American classics, along with its iconic checkered tablecloths and line of hungry patrons waiting outside. As a kid I remember eating there on special occasions, when guests were visiting from out of town or when we wanted to eat out for breakfast, burgers or pork chops. I was excited to hear that the owners chose to expand to Oahu.
Rolando and Susana Espinosa (brother and sister) are the proud owners of the new digs, located on Kaimalie Street off of Fort Weaver Road. The pair had been researching for the right spot on Oahu for a while now. Susana commutes from Kauai, while Rolando moved to Oahu soon after Hurricane Iniki struck in 1992. "We found the space at Ewa Pointe Shopping Center. Ewa was the place; it reminds us of Kauai, and we wanted to cater to the kamaaina," she said.
The pair pride themselves on offering homemade treats, including the famous cornbread, serving fruits and vegetables from local farmers and making comfort food for those on the Ewa Plain (and beyond) who love brunch, don't want to drive into town.
I had a chance to sample some of the local favorites. Here's a look:
Overall, this place reminds me of home. As I drove from town to the Ewa Plain I realized how much development has taken place over the past couple of years. For those who live in East Honolulu, this would be worth the drive if you plan to shop at Waikele, surf White Plains Beach or meet up with friends and family members on the westside. I'm sure it's a welcome addition for those who are looking for a new place to get some honest local grinds (they also serve burgers, plate lunches, soups and salads too).
Kountry Style Kitchen
91-1001 Kaimalie St.
808-689-9000
Open everyday 7 a.m. – 3 p.m.
10% off to military, seniors and first-responders.