Something new: Koi Honolulu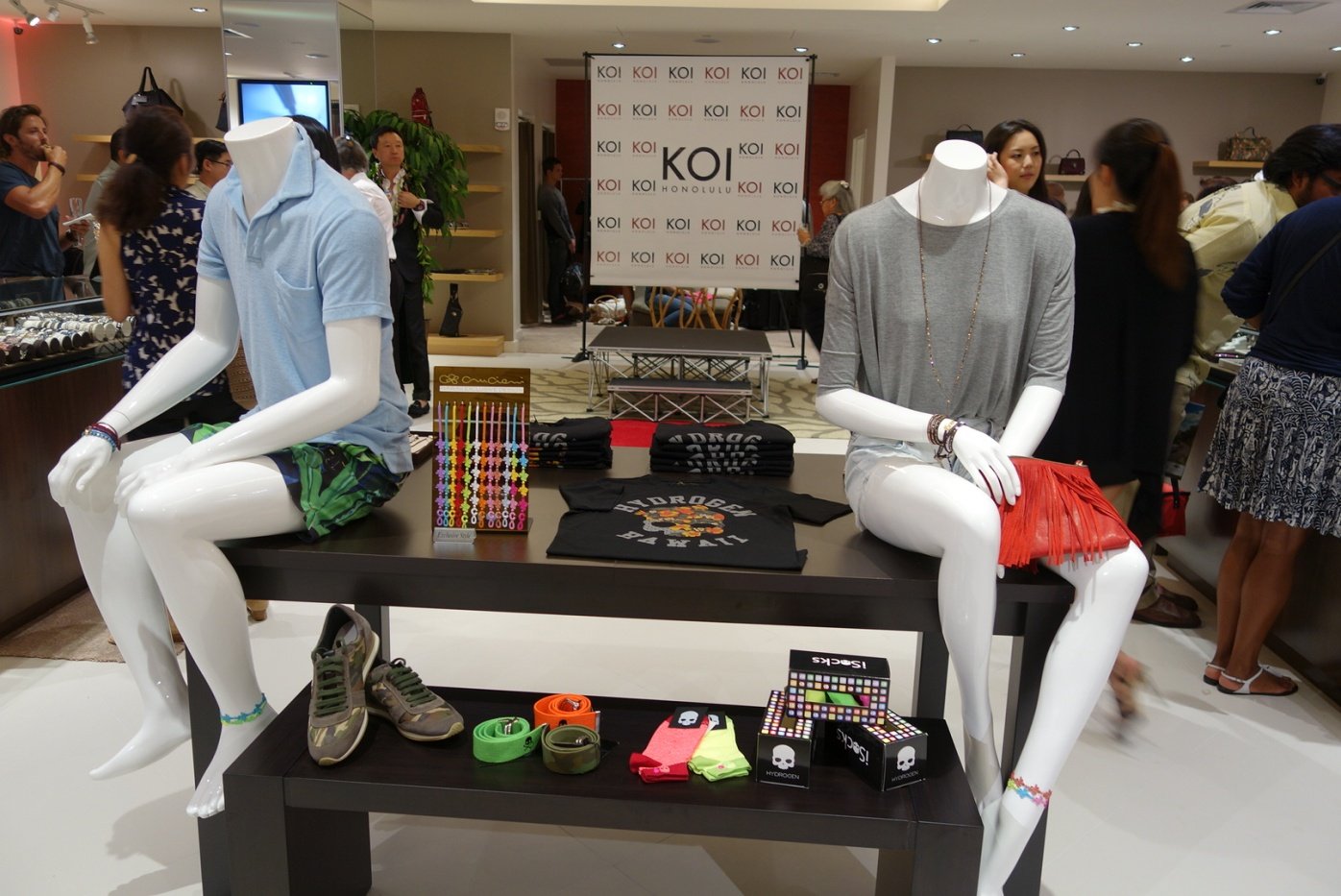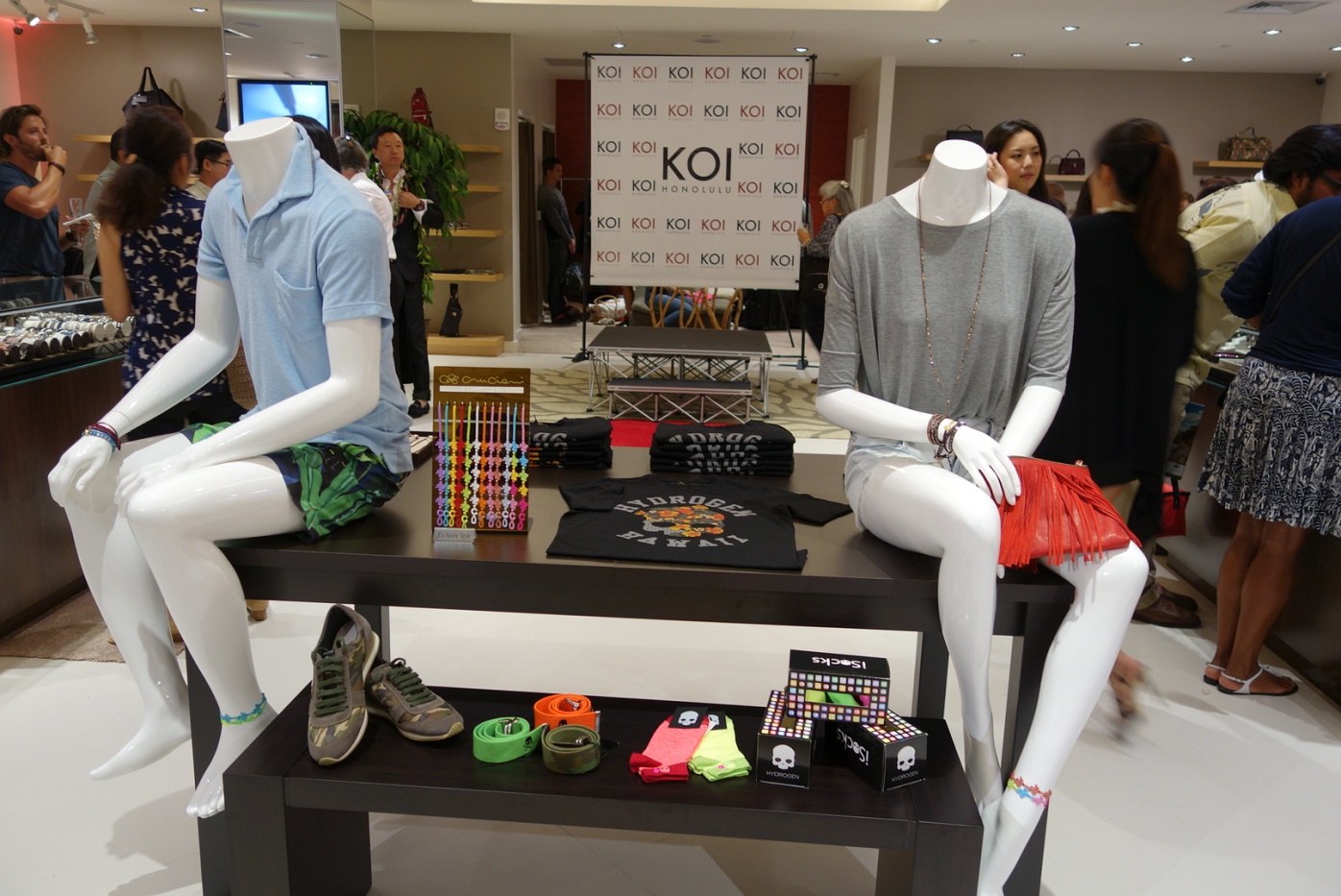 Edgy, Eurpoean, rock-insipred Koi Honolulu celebrated its grand opening Tuesday at Royal Hawaiian Center. We found a gamut of items, including tailored denim, leather jackets, graphic tees, sportswear, dresses, and swimwear for men and women. I was drawn to their fresh selection of bracelets, unique leather and metal boots, uber European messenger bags, Italian oils, soaps and home fragrances.
They feature more than two dozen new brands, including high-end and emerging Eurpean brands — Victoria Beckham, Philipp Plein, Chan Luu, Cruciani, The Editor, Hollywood Trading Company (known as HTC), Hydrogen, Orlebar Brown, Santa Maria Novella & LAFCO and Siwy.
"Many of these lines are popular overseas, and we hope to establish a bridge with Europe to bring the latest in fashion to Hawaii," owner Kyong Chang said. "There are few collaborative products with brands such as Hydrogen and Cruciani, which we hope will add that extra exclusive touch."
The lure here is indie fashion. A perfect resource for the grown-up rocker who loves European flavor.
Koi Honolulu
Royal Hawaiian Center
2233 Kalakaua Ave.
808-923-6888
koihonolulu.com