Something new: King's Hawaiian truck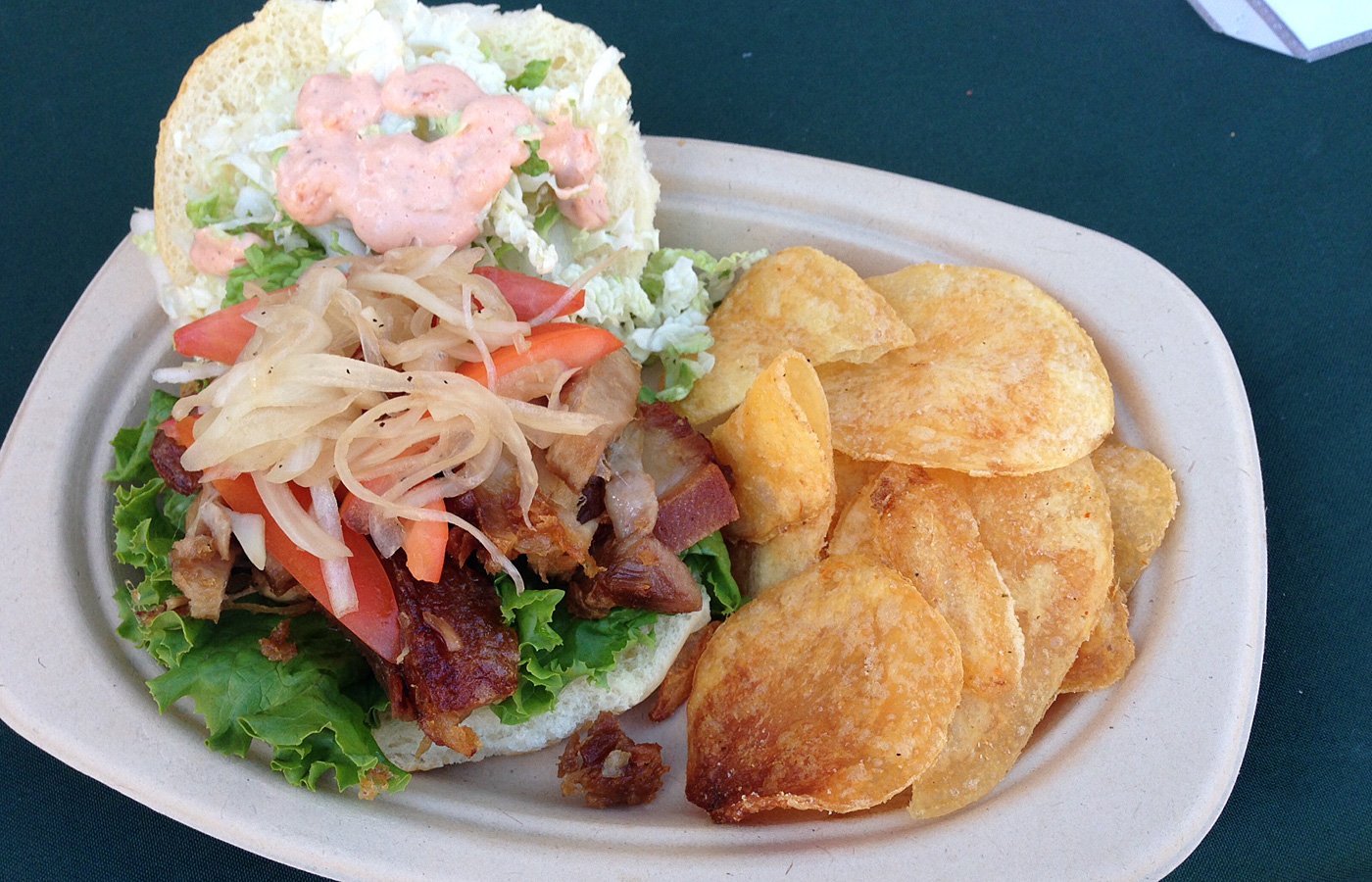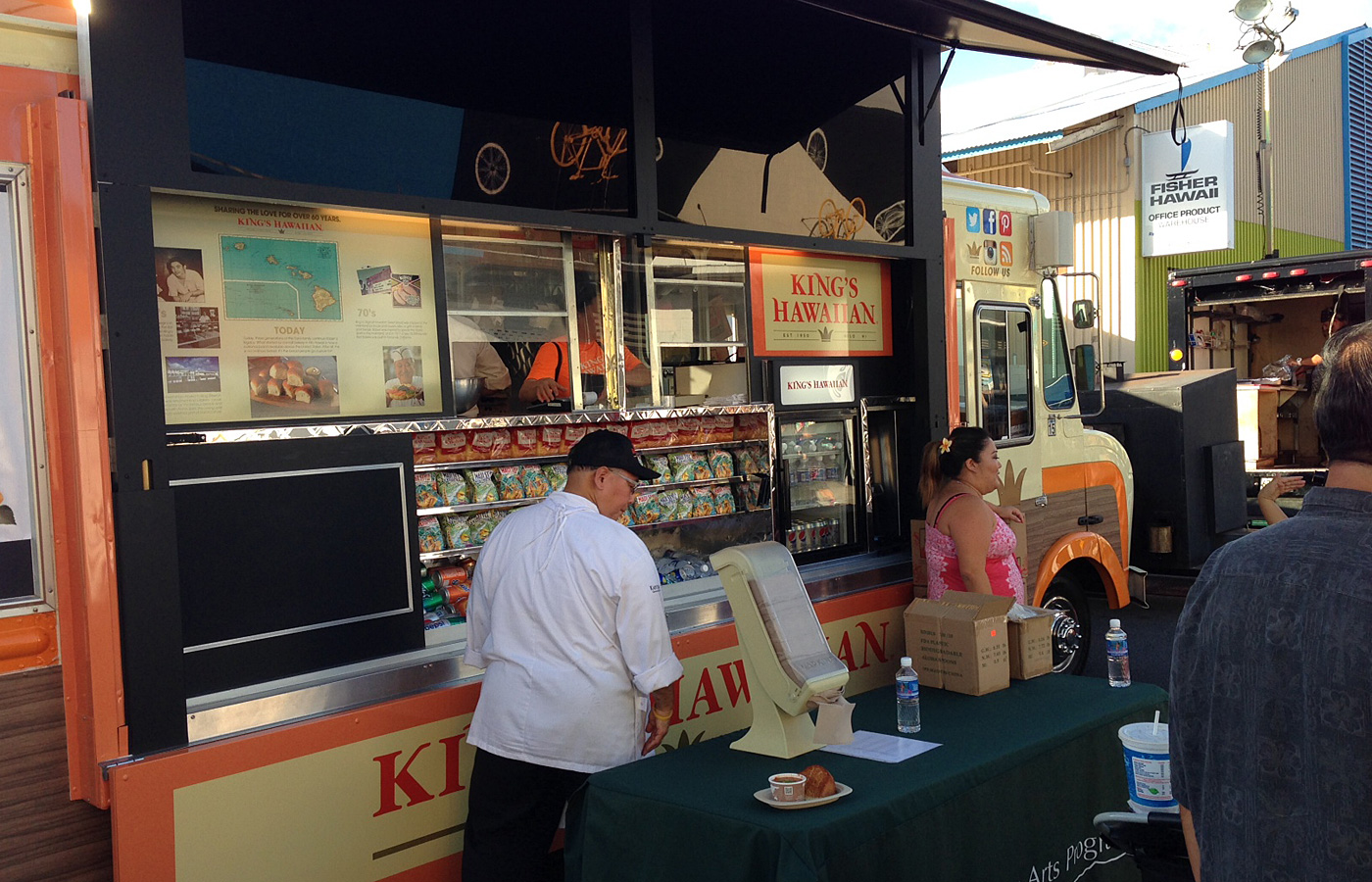 A new food truck has rolled into town with a name rooted in the past, but with a forward-thinking concept and menu. The King's Hawaiian truck made its Oahu debut at Saturday's Honolulu Night Market, with a big crowd eager to taste the debut offerings, which included four local comfort dishes.
This is the same King's Hawaiian that emerged in Hilo back in the 1950s (as Robert's Bakery) and now wholesales its famous Hawaiian sweet bread nationwide. During the 1960s and '70s, the company ran King's Bakery, a popular bakery and eatery on South King Street, but then moved its operations to Torrance, Calif., where it still runs a Hawaiian-style restaurant.
The mobile operation is a collaboration between King's Hawaiian, Kapiolani Community College's Culinary Arts Program and Streetgrindz, organizers of Night Market and Eat the Street. KCC's culinary school students and instructors — headed by chefs Mark Okumura and Lee Shinsato — will be crafting the menu, preparing all the food and manning the truck at different locations across the island. Starting on Aug. 25, the truck will be serving modern, local-style dishes at the community college from Monday through Thursday, 11 a.m. to 2 p.m. On the weekends, expect to see the truck at various events, including Night Market and Eat the Street.
"We're letting KCC create the menu, and we're telling them to push the limits as long as it tastes good," said Courtney Taira, granddaughter to King's Hawaiian founder Robert R. Taira, who was on hand at Night Market to oversee the truck's debut.
Taira says the truck is King's Hawaiian's way to "journey" back to the islands. "This is our home and heritage; our family is here," she said. "This is our first way to get back home."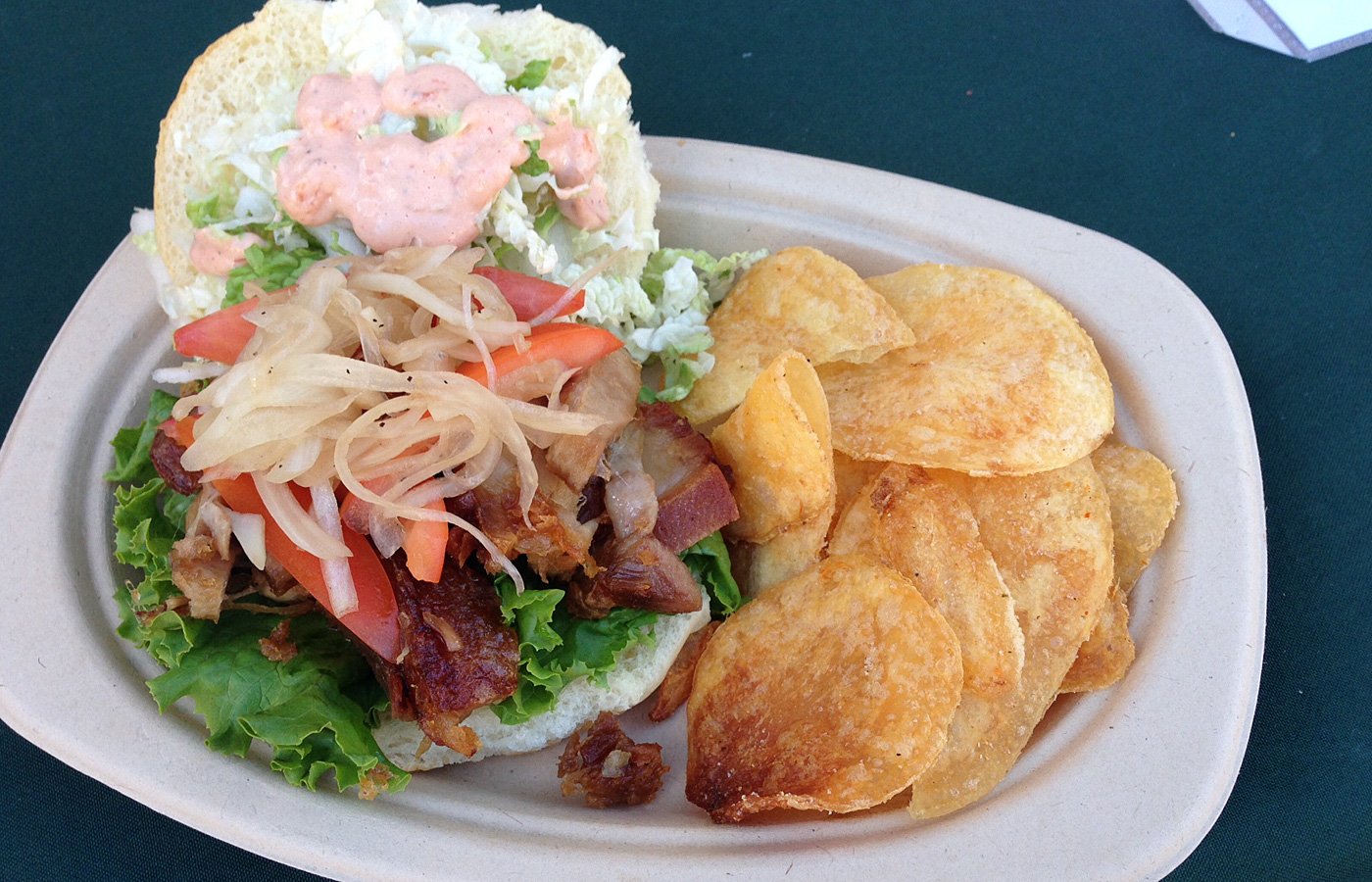 As far as the debut menu, we loved the flavors and the nod to old-school comfort fare, but with updated twists. The KCC crew served up Bahn Mi Sliders made on King's Hawaiian dinner rolls; a Lechon Kawali Burger with Chinese-style roast pork — again piled on a King's Hawaiian hamburger roll; Portuguese bean soup and grilled Hawaiian sweet bread; and a fried ice cream roll.
We tried the soup & grilled bread combo and the Lechon Kawali, and both dishes were standouts. Melissa Chang, who doesn't like soup, couldn't stop eating the hearty and thick Portuguese bean soup ($6), saying she liked its nostalgic qualities. The crispy sweet bread proved to be a perfect accompaniment. As far as the Lechon Kawali Burger, which came with fried roast pork, pickled onions and tomatoes and a roasted tomato slaw ($7), we both thought all the ingredients melded nicely together, with the fried pork standing out as the star of the dish.
Here's a closer look at the truck and the early offerings: