Something new: Iyo Udon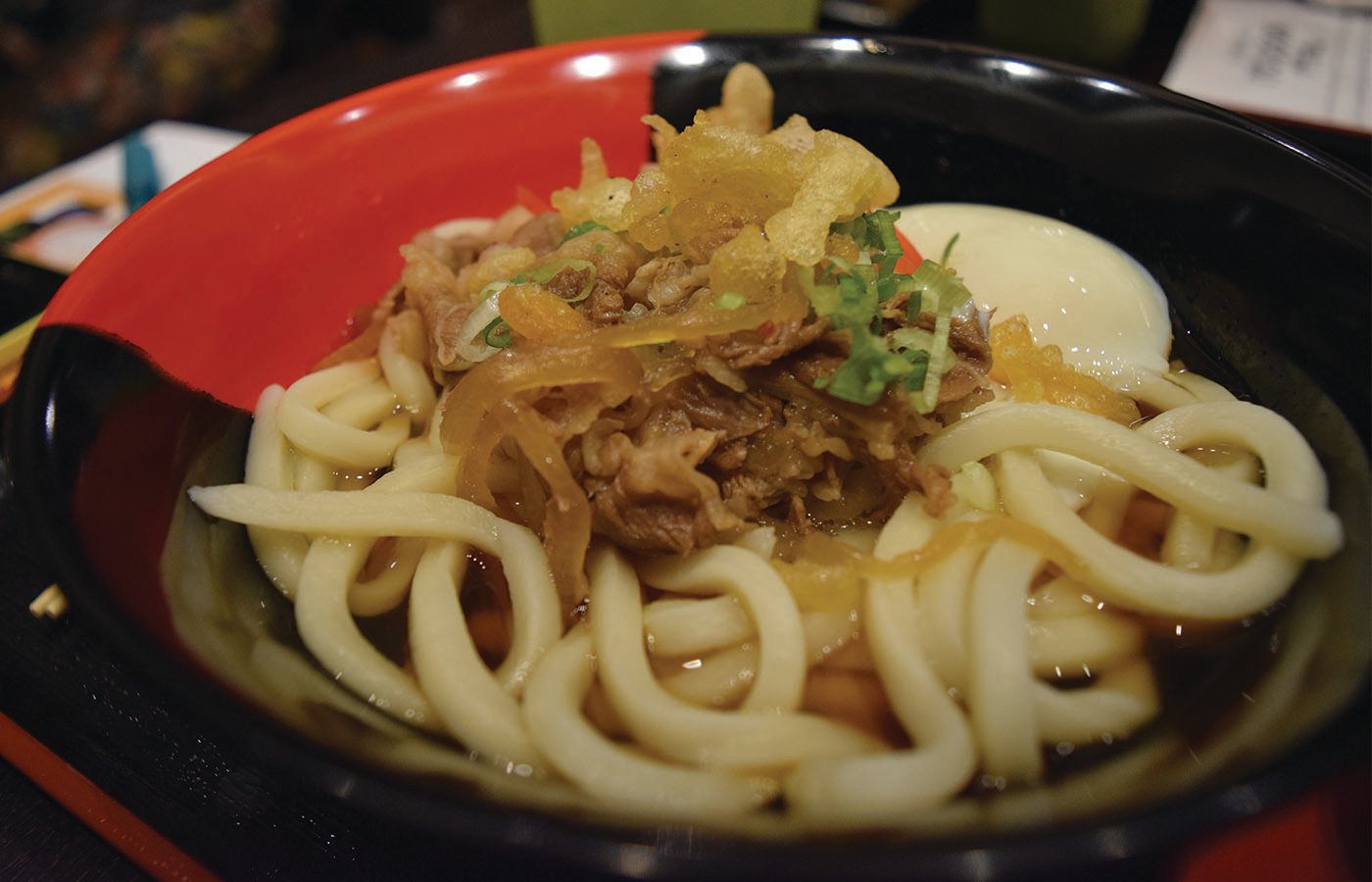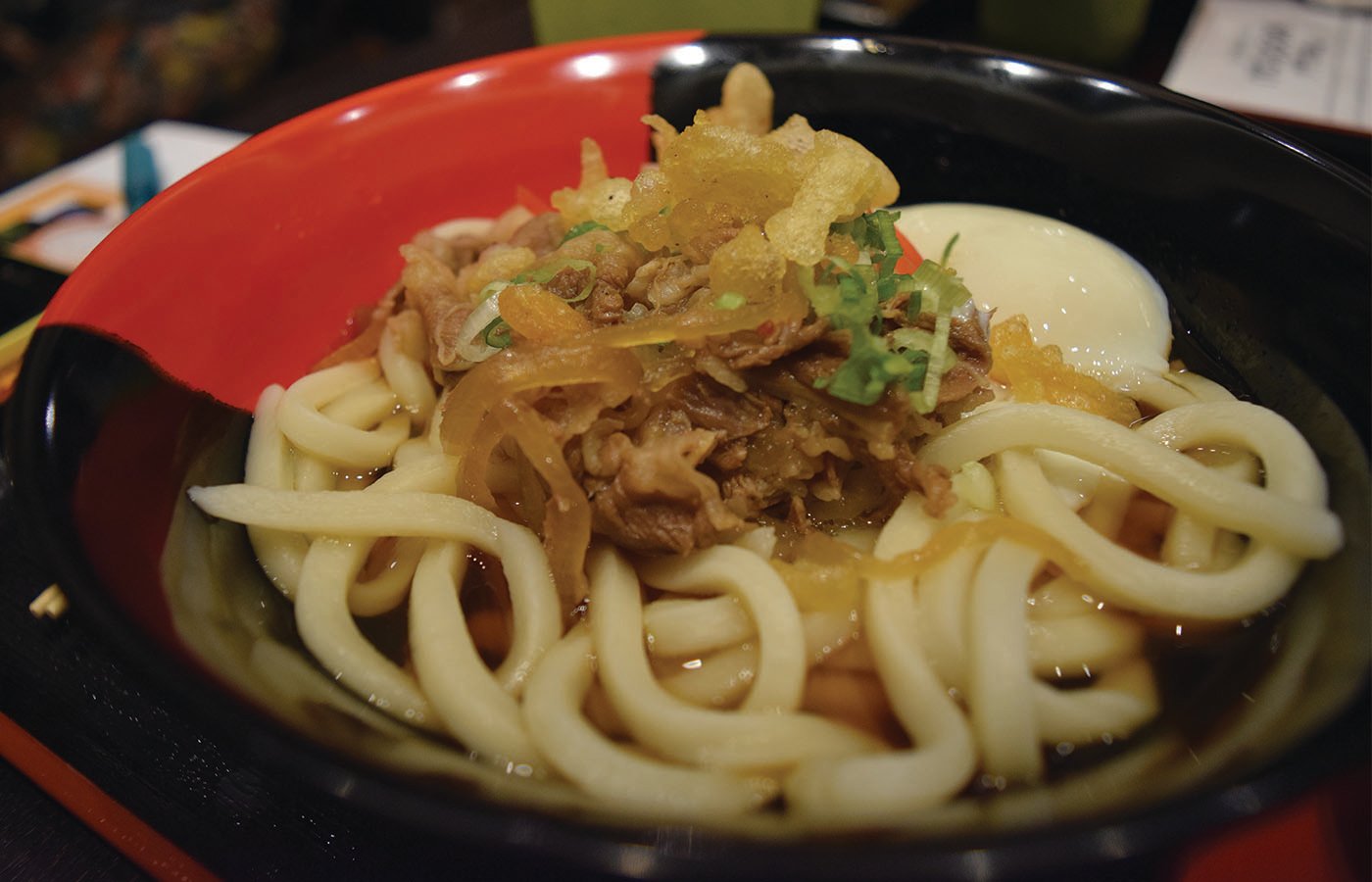 After months of anticipation, Iyo Udon finally will be opening Saturday at Ala Moana Center, offering its popular, self-serve noodle soups and dishes. This is the Osaka-based chain's first U.S. location.
On Thursday, I attended a media preview for the new restaurant (located at the old Panya Bistro space) to get an early look at what's on the menu.
Like Marukame Udon, Iyo Udon serves up bowls of noodles, fast and cheap. There are a variety of soup bases and meats, along with seven musubi and 15 tempura sides. Bowls start from $3.75, with the most expensive dish (a large Ontama Niku Bukkake Udon) running $7.25. The sides range from $1.25 to $1.75.
When I think of Marukame, especially the Waikiki location, I think of long lines. Iyo Udon seems destined to draw the same crowds. The restaurant can seat 65 people, and considering the typical Ala Moana traffic, it may be hard to snag a seat.
If you decide to brave Saturday's grand opening lines, there will be $1 udon bowls (Kamaage, Kake and Bukkake udon) from 10:30 a.m. to noon
Iyo Udon
Ala Moana Center
Mall Level, Mauka. Old Panya Bistro location
10:30 a.m. to 10:00 p.m. daily