Something new: Food truck central in Waikiki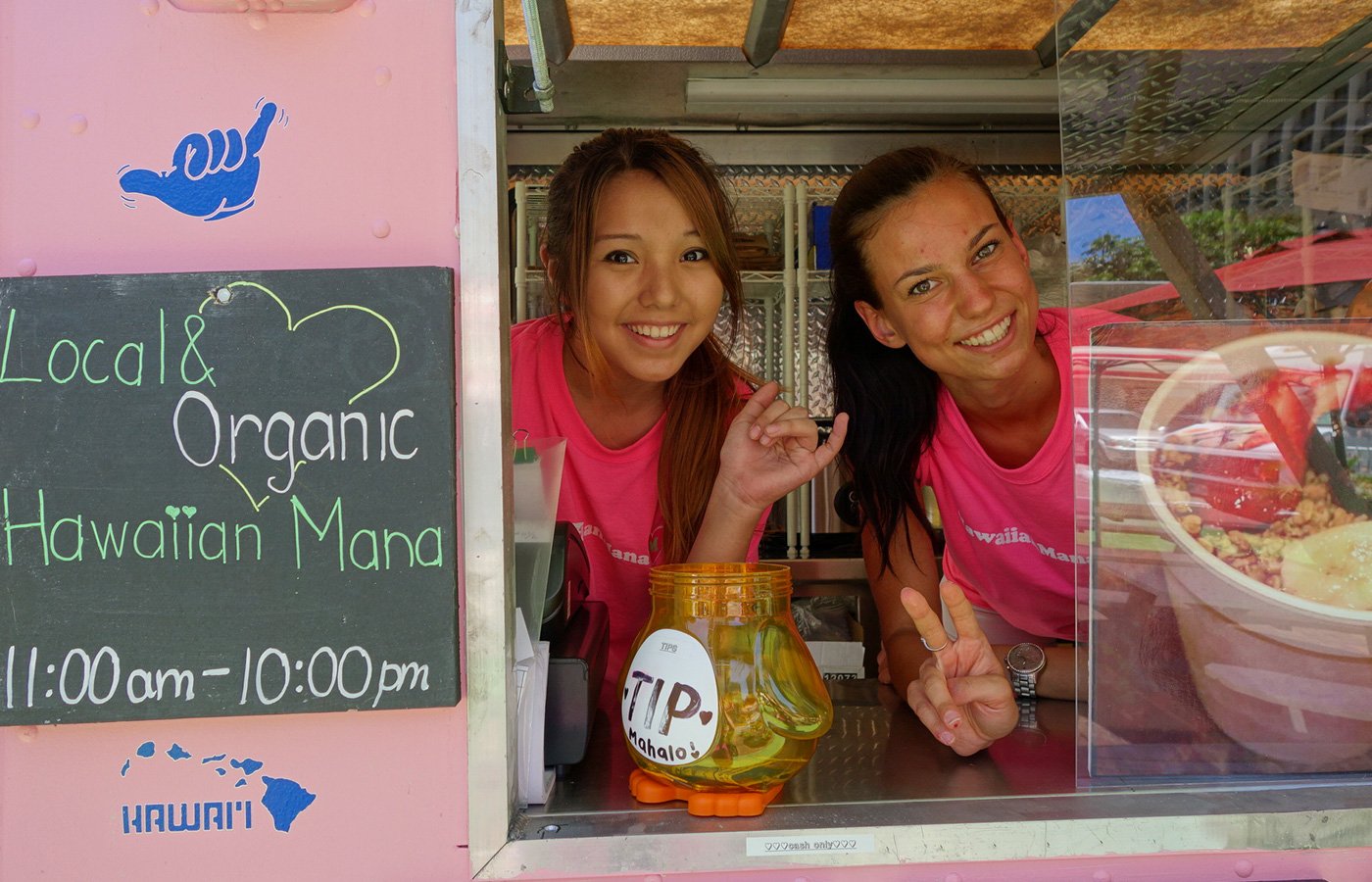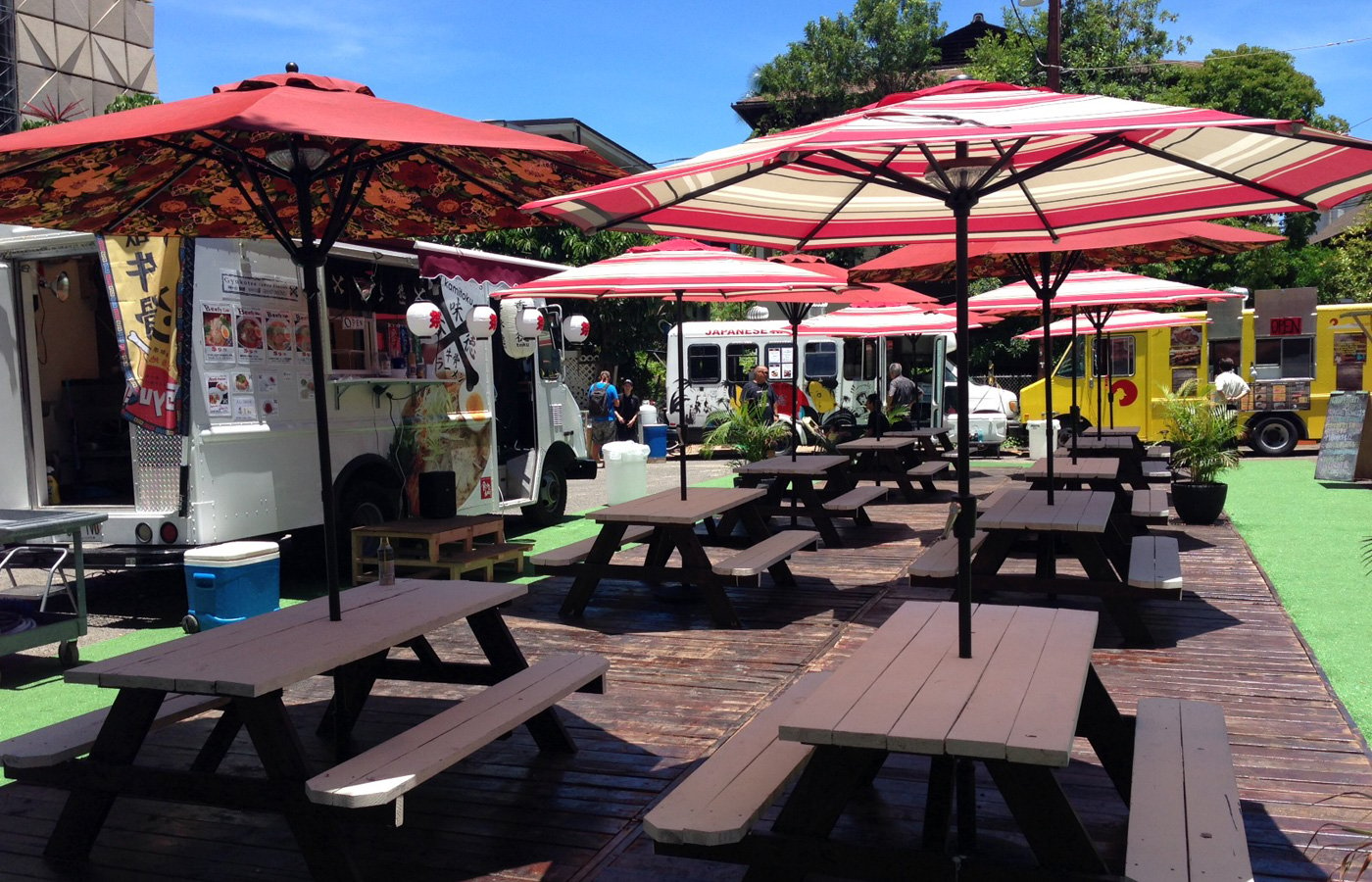 If you're into food trucks, take note. There's a new food truck hub that emerged just last Saturday, in a small, nondescript parking lot along Beach Walk in Waikiki. It's a kitschy, yet cool, little set-up, called Pau Hana Market Waikiki, with six food trucks lined up around 10 picnic tables (and thankfully, overhead umbrellas) in what feels like a remote part of Waikiki.
Because it's so new, and the social media buzz hasn't taken off, only a few tourists along with a sprinkling of locals who live or work in Waikiki were there with us as we tasted some of the trucks' offerings. It was like stumbling on a hidden, quirky gem. Someone who we ran into and who works in Waikiki gushed with excitement as she roamed the grounds, thrilled she no longer has to eat a Subway sandwich every day.
The six available trucks, offering everything from acai bowls to rotisserie chicken, include newcomers as well as regulars of Kapahulu's food truck scene. The list includes Chu Loa (churros, Bubbie's ice cream); two different ramen trucks; Diamond Head Kitchen; Lani's truck (co-owned by Uncle Bo's Bo Pathammavong and Ho Suk Lee, and Lani Lee).
A warning: Even though the umbrellas provide shade, it was very hot, perhaps making it an ideal spot to stop for dessert. It's also not cheap. A bowl of ramen came out to just under $10. A quarter chicken, scoop of rice and drink was more than $11. And those 10 tables fill up fast during the lunch hour, so considering visiting during an off hour to snag a seat.
Here's a look at the trucks, the dishes and more:
Waikiki food trucks

Pau Hana Market Waikiki
234 Beach Walk
Hours: 10 a.m. to 10 p.m. daily, although some trucks keep their own hours