Something New event: Super CW brings the beat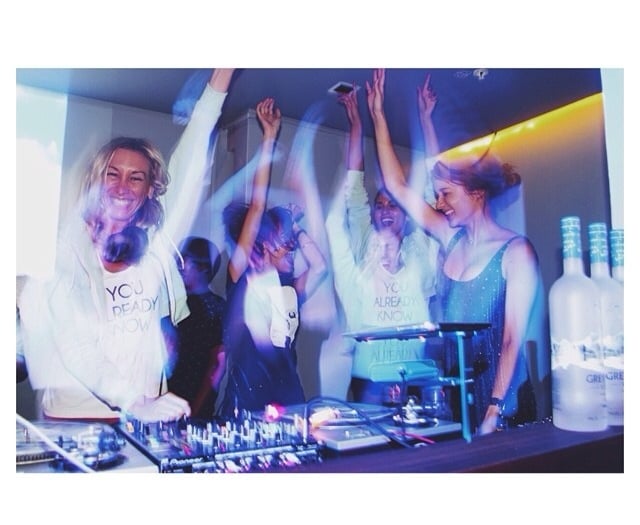 Known for her exuberant personality and fresh, eclectic beats, Super CW has honed her skills as a versatile DJ not only here in Hawaii but lately, around the globe.
I've been supporting Christa Wittmier since she was spinning for small crowds as the opening act at clubs around town. As she got into her groove, taking the room to highs, then mellowing them out and taking them back up again, the crowds got bigger and bigger and eventually, she became a headliner.
Now Super CW is one of Hawaii's top female DJs and a resident at Nextdoor, Fresh Cafe Downtown, Rumfire, Addiction and the Republik/Safehouse. We are thrilled to have her recognizable beats for our Something New event on March 25th, where she'll be spinning inside the M.
Here's a taste of her dope mixes and music selections from her Soundcloud profile and stream: https://soundcloud.com/supercw. And check out my Super Chat with Super CW about her roots in music, what she's up to and what you'll hear the night of our big event!
Something New
Wednesday, March 25 from 6 to 8:30p
M Nightclub @ Restaurant Row
Tickets: $75 online including all food and two drinks
You'll find other sneak peeks and the complete lineup of chefs at
Ready for Something New? Frolic's own killer event
The Cow & the Lady
Lee Anne Wong's ramen bar
Chris Kajioka takes on tilapia
Ed Morita's shochu desserts
***
The Bank of Hawaii MyBankoh Rewards card is the official card of the Something New event. To learn more about the card visit boh.com/mybankohrewards. At the event, show your Bank of Hawaii MyBankoh Rewards Credit card at the door to receive special access to the MyBankoh Rewards Lounge and an exclusive tasting, featuring Namihana Hawaiian Shochu and an appetizer pairing.