Something New event: Michelle Karr-Ueoka and Mark Noguchi go native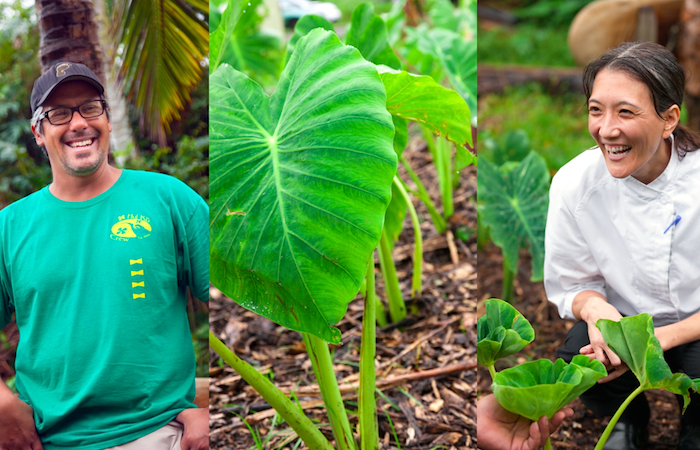 Something New is a food celebration with a twist: Nine of Honolulu's craziest chefs will unleash their creativity in fun new ways, each challenged with a local ingredient that takes them out of their comfort zone. Join us for a taste on March 25 from 6-8:30 p.m. at M Nightclub at Restaurant Row. Tickets are at frolicsomethingnew.eventbrite.com.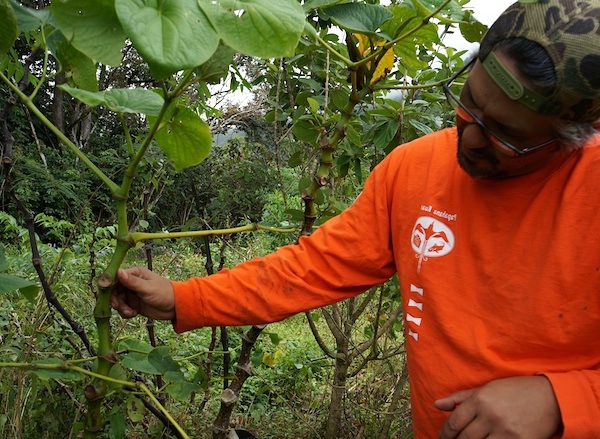 The farmer: Rick Barboza
The farm: Hui Ku Maoli Ola
Heeia, Oahu
The ingredients: Awa and heirloom kalo (taro)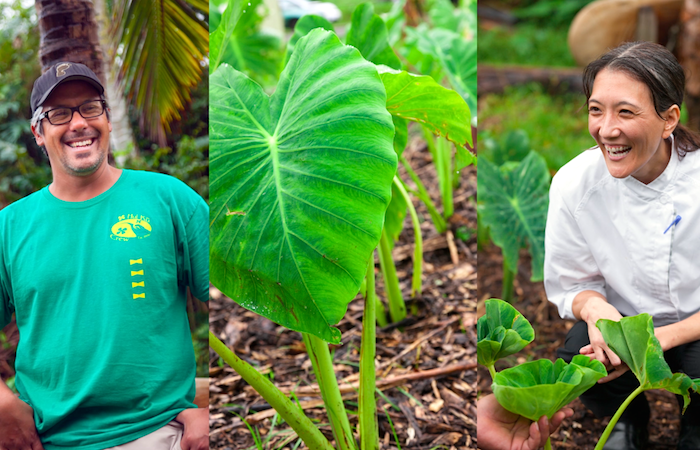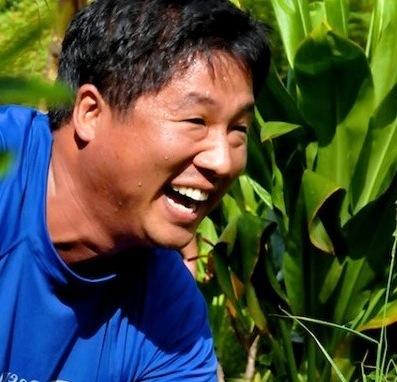 The chef: Michelle Karr-Ueoka
MW Restaurant
The dish: Variations of kalo on a dessert plate: Powder, baked, frozen, aerated, fried, steamed, dried
The chef: Mark Noguchi
MISSION by Pili Group
The dish: Awa roasted beets with whipped fromage blanc, salsa verde, shallot
"Ho," Mark Noguchi said softly. "Awa."
"Ohhh," Michelle Karr-Ueoka exclaimed. "Heirloom kalllooo."
Two ingredients meant to challenge two of the most creative, accomplished chefs in town. Two ingredients revered by native Hawaiians. That set Noguchi and Karr-Ueoka on two distinct paths toward their Something New dishes.
"I did some research. Did you know there are so many varieties of kalo?" said Karr-Ueoka, recently nominated for a James Beard award for outstanding pastry chef. "They're all used for different things, and you can use every part of the kalo: the root, the stem, the leaves. So that's what I'm going to do. I'm going to present kalo in different ways, in small bites that will fit on a plate."
Noguchi wanted to preserve a sense of reverence for awa, which was used as a sacred drink. As a cooking ingredient (Noguchi says it's not) it also deserves respect for its sheer bitterness. His solution: Roasting the root with beets, the roasting bringing out the sweetness of the beets, and then pairing it with the cheesy umami of fromage blanc and the fresh brightness of salsa verde.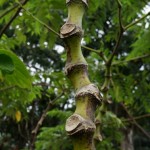 Both awa and kalo are canoe plants that arrived with early Hawaiians. At Hui Ku Maoli Ola, a native and heritage plant farm in Oahu's Koolau mountains, awa grows wild, while 50 kinds of kalo grow in loi. "We try to preserve the varieties available to people so we don't lose them," says farmer Rick Barboza. "Every time a native plant or animal goes extinct, all of the cultural practices that are associated with that plant or animal also go extinct."
Barboza also grows medical plants, native sugar canes, 20 kinds of Hawaiian sweet potatoes and several Hawaiian bananas. Much of what he grows is sold at Home Depot outlets across Hawaii, and some goes into landscaping where he tries to restore plants found in the area 1,000 years ago.
That's what he does now. His job before he became a native plant farmer?
Sushi chef.
Something New
Wednesday, March 25 from 6 to 8:30p
M Nightclub @ Restaurant Row
Tickets: $75 online including all food and two drinks
You'll find other sneak peeks and the complete lineup of chefs at
Ready for Something New? Frolic's own killer event
The Cow & the Lady
Lee Anne Wong's ramen bar
Chris Kajioka takes on tilapia
Ed Morita's shochu desserts
Super CW brings the beat
***
The Bank of Hawaii MyBankoh Rewards card is the official card of the Something New event. To learn more about the card visit boh.com/mybankohrewards. At the event, show your Bank of Hawaii MyBankoh Rewards Credit card at the door to receive special access to the MyBankoh Rewards Lounge and an exclusive tasting, featuring Namihana Hawaiian Shochu and an appetizer pairing.