Something New event: Chris Kajioka takes on tilapia
Something New is a food celebration with a twist: Nine of Honolulu's craziest chefs will unleash their creativity in fun new ways, each challenged with a local ingredient that takes them out of their comfort zone.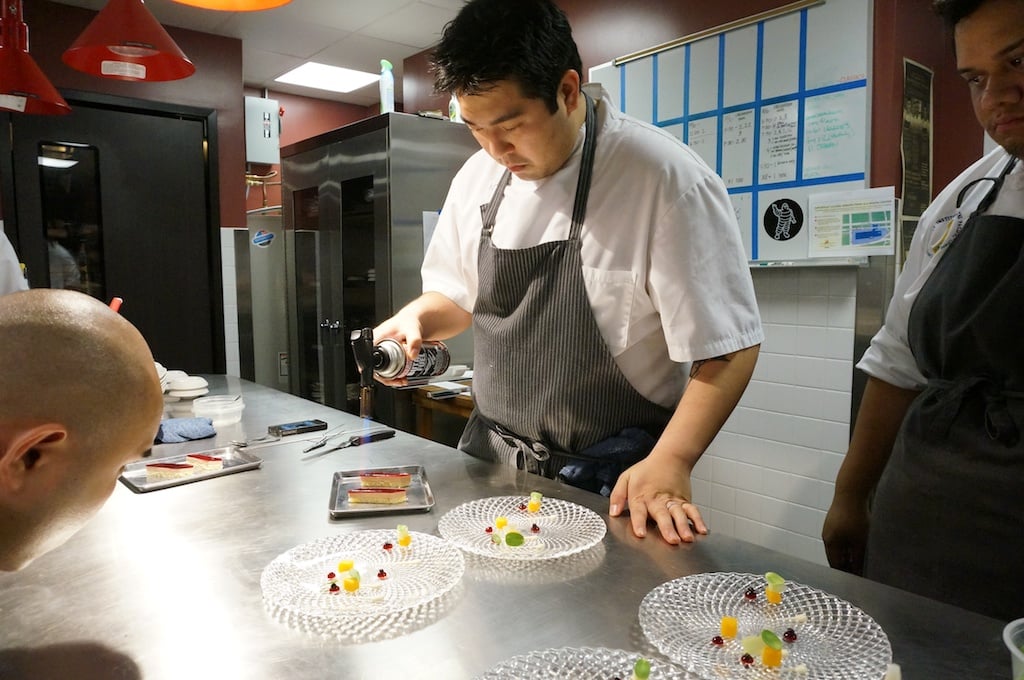 What could happen when one of Hawaii's premier chefs takes on tilapia? The humble fish may be popular with Hawaii eaters, but not necessarily with gourmands who frequent Vintage Cave, Per Se or San Francisco's Aziza. Which is exactly why we paired it with Chris Kajioka, the haute cuisine chef who's cooked in all these kitchens, for the most whimsical challenge of our Something New event.
The fish initially threw him for a loop — not surprisingly, Kajioka's never cooked with it. "What does it taste like?" he asked. Knowing only that it's a white-meat fish that absorbs the flavors of sauces, the James Beard-nominated chef added ancient touches of Morocco in conjuring up something new: tilapia with charmoula, sprouted lentils, harira stew and smoked potato.
"I chose my dish because it is something I don't usually cook," says Kajioka, chef-partner of San Francisco's newly opened Mourad. "It is also very soulful and humble."
Who knows? When he opens a restaurant of his own in Honolulu later this year, maybe we'll see tilapia on the menu?
As for the farmer of these fish, meet Howard Unebasami, the charismatic owner of Hawaii Kai-based BOMI Enterprises. The 72-year-old entrepreneur was raising koi at home, but a few years ago someone gave him 100 tilapia. That number quickly grew, and now Unebasami produces hundreds of pounds of tilapia a month at his home and another Hawaii Kai farm. Demand is so strong that he's expanding his operation to Waianae and adding shrimp.
Part of the reason for Unebasami's abundant production stems from his decision about a year ago to incorporate a water treatment system called Bioflux. "It comes down to science and common sense," he says. Now he shares his knowledge about Bioflux and raising tilapia with students and others, saying, "If we don't teach the kids, who's going to?"
Overall, Unebasami's tilapia operation is quite impressive. His fish are large and healthy, the kind of fresh catch that would entice any fish lover. Paired with Kajioka's culinary prowess, the under-appreciated tilapia will finally get its day.
The Bank of Hawaii MyBankoh Rewards card is the official card of the Something New event. To learn more about the card visit boh.com/mybankohrewards. At the event, show your Bank of Hawaii MyBankoh Rewards Credit card at the door to receive special access to the MyBankoh Rewards Lounge and an exclusive tasting, featuring Hawaiian Shochu Company shochu and an appetizer pairing.