Something new: eight50 at Leeward Bowl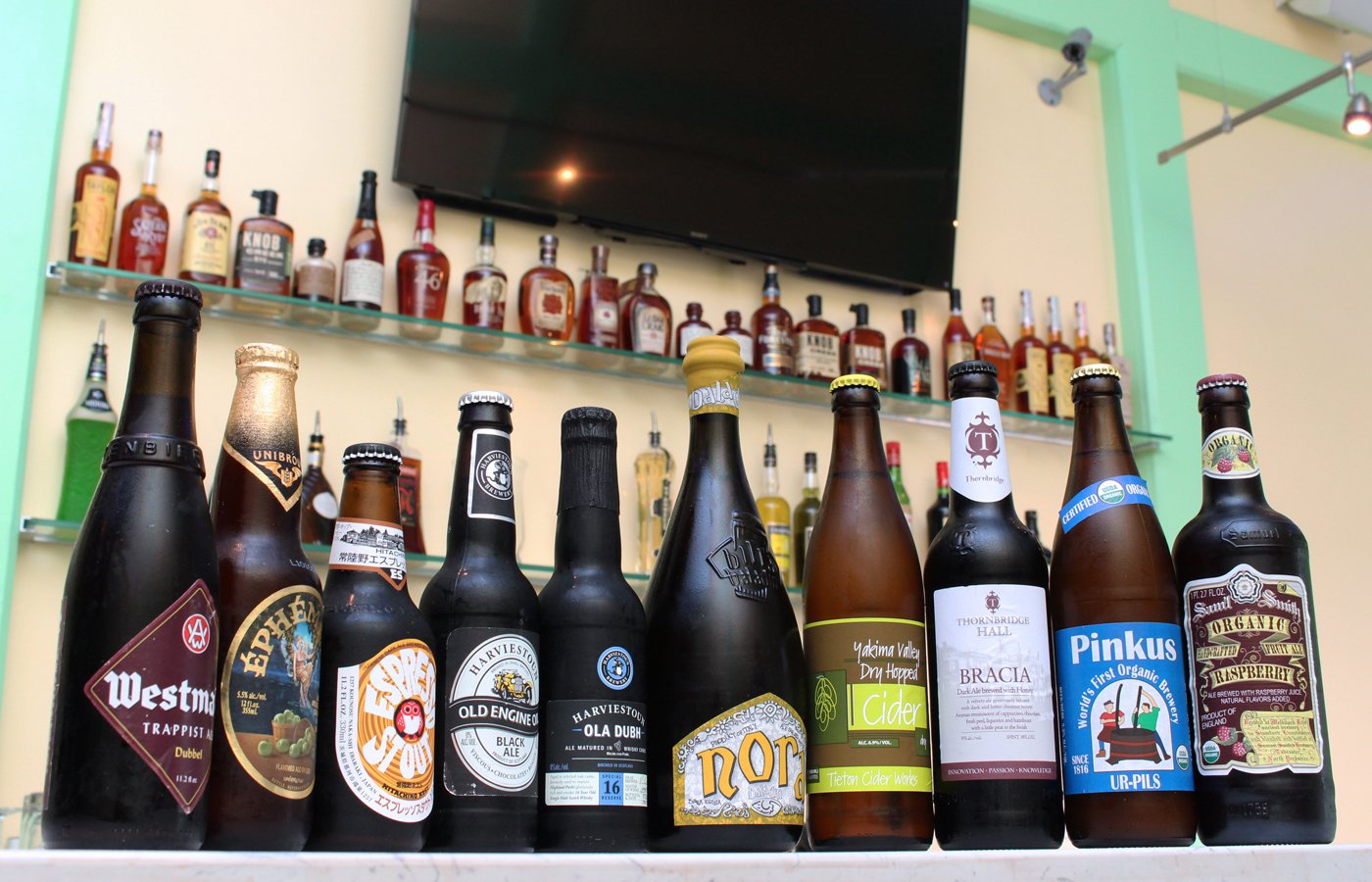 A new craft bar is opening its doors today inside Leeward Bowl at the Pearl City Shopping Center. It has a dozen craft brews on draft, nearly 100 bottles of highly curated beers from around the world, and whisky lovers will be drooling over its selection of rare bottles.
Leeward Bowl owner, Richard Akimoto took an interest in the craft beer movement happening across the United States and wanted to create a comfortable, upscale environment to enjoy great brews and food.
I sat down with manager Kelly Jeffers to learn more about eight50's beer and spirits program. "We have something here for everyone," Jeffers assured me when I asked what he would recommend to a novice craft beer drinker. His staff has undergone 20 hours of intense beer training, so don't be afraid to ask for a recommendation.
The training was very apparent during my latest visit; our servers were attentive, knowledgeable and very friendly. I look forward to returning and trying a bunch of new brews.
Eight50 offers a small gastropub food menu that ranges in offerings from a steamed clams in white wine ($15) to beef tenderloin with a balsamic reduction ($16).
The bar has a movie theme and will play classic movies on its flatscreens and a giant projector with alternative music playing over the speakers. Plans for taco and trivia Tuesdays are in the works, so stay tuned.
The grand opening celebration starts at 4 p.m. today. There is ample parking in the lot for the shopping complex and bowling alley.
eight50
850 Kamehameha Hwy.
Monday-Saturday 4 p.m. – 1 a.m.
Sunday 4 p.m. – Midnight
eight50 on Facebook