Something new: Choco le'a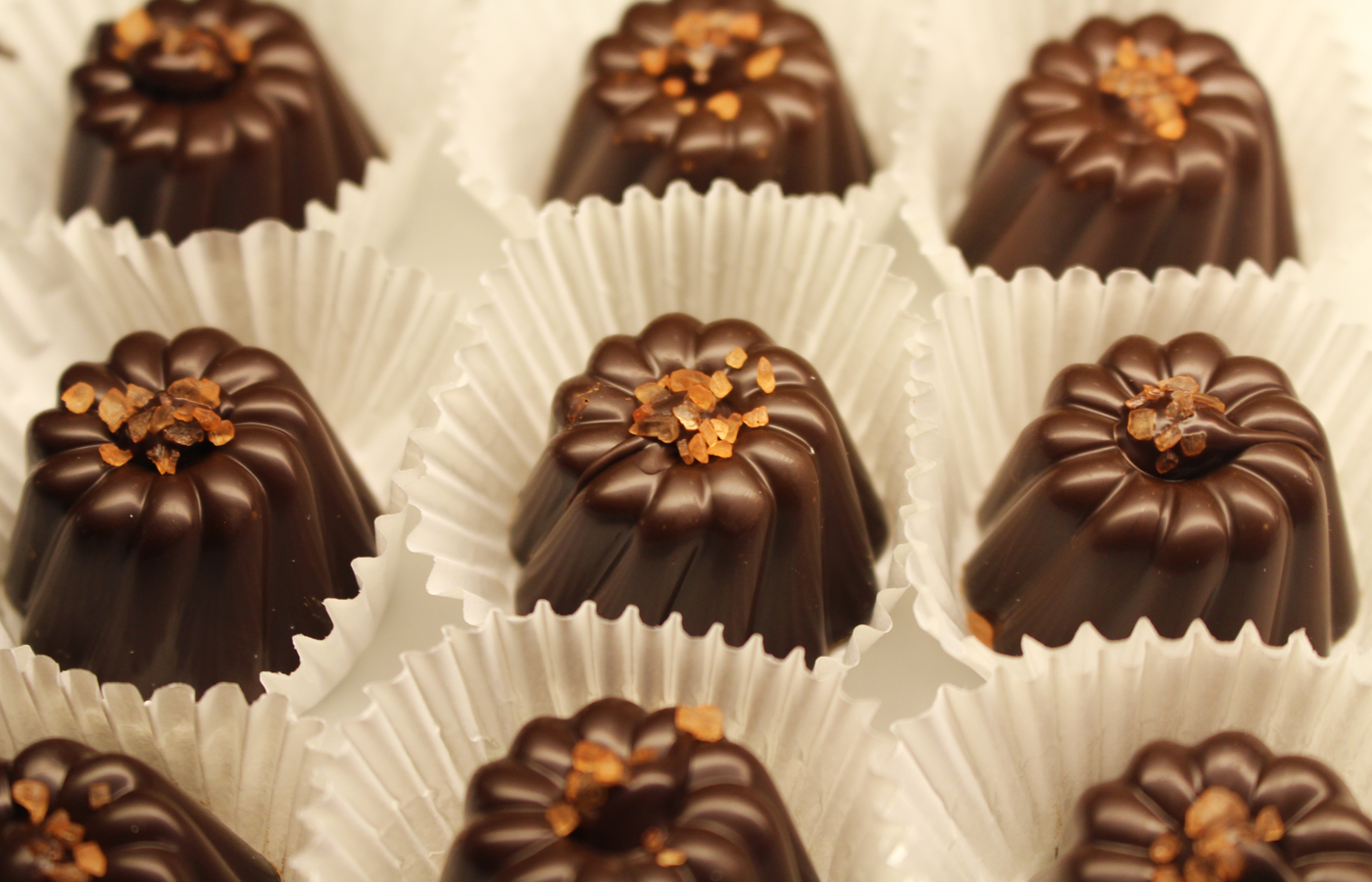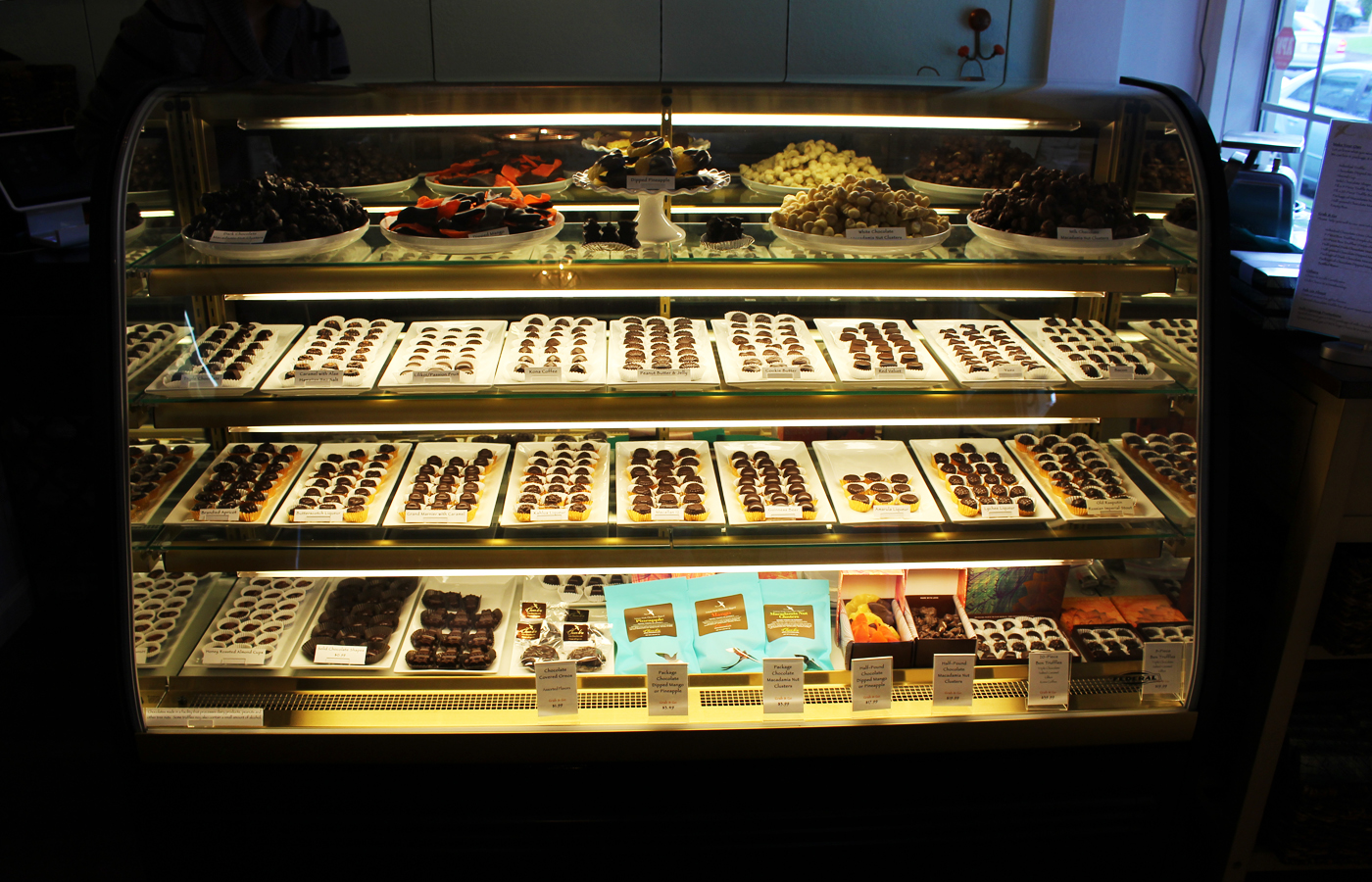 An artisan chocolatier quietly expanded their shop in late September taking over the former LMS Boutique in Manoa.
The story begins with Erin Kanno Uehara and her chocolate obsession, which led her on a search for the most delectable truffles on the planet. Her search ended when she found silky smooth bites made by Colins Kawai who started making chocolates as a hobby for dinner parties for the past 14 years. Uehara then found out from family that Kawai is her uncle and the two made an instant connection over his chocolates and the Choco le'a company was born.
Kawai, a self-taught chocolatier shared his craft with Erin and her husband Chris and started making chocolates for family and friends in 2010. Orders for special events, weddings and wholesale started coming in and Choco le'a began selling to places like the Moana Surfrider, Red Pineapple and Eden In Love. Uehara, a former school teacher and dance instructor, decided it was time to pursue her passion and make Choco le'a a full time endeavor. She envisioned her future shop to have a welcoming feel and a white picket fence. As she searched for a location, the stumbled upon the space with exactly that on Lowrey Ave. nestled in breezy Manoa.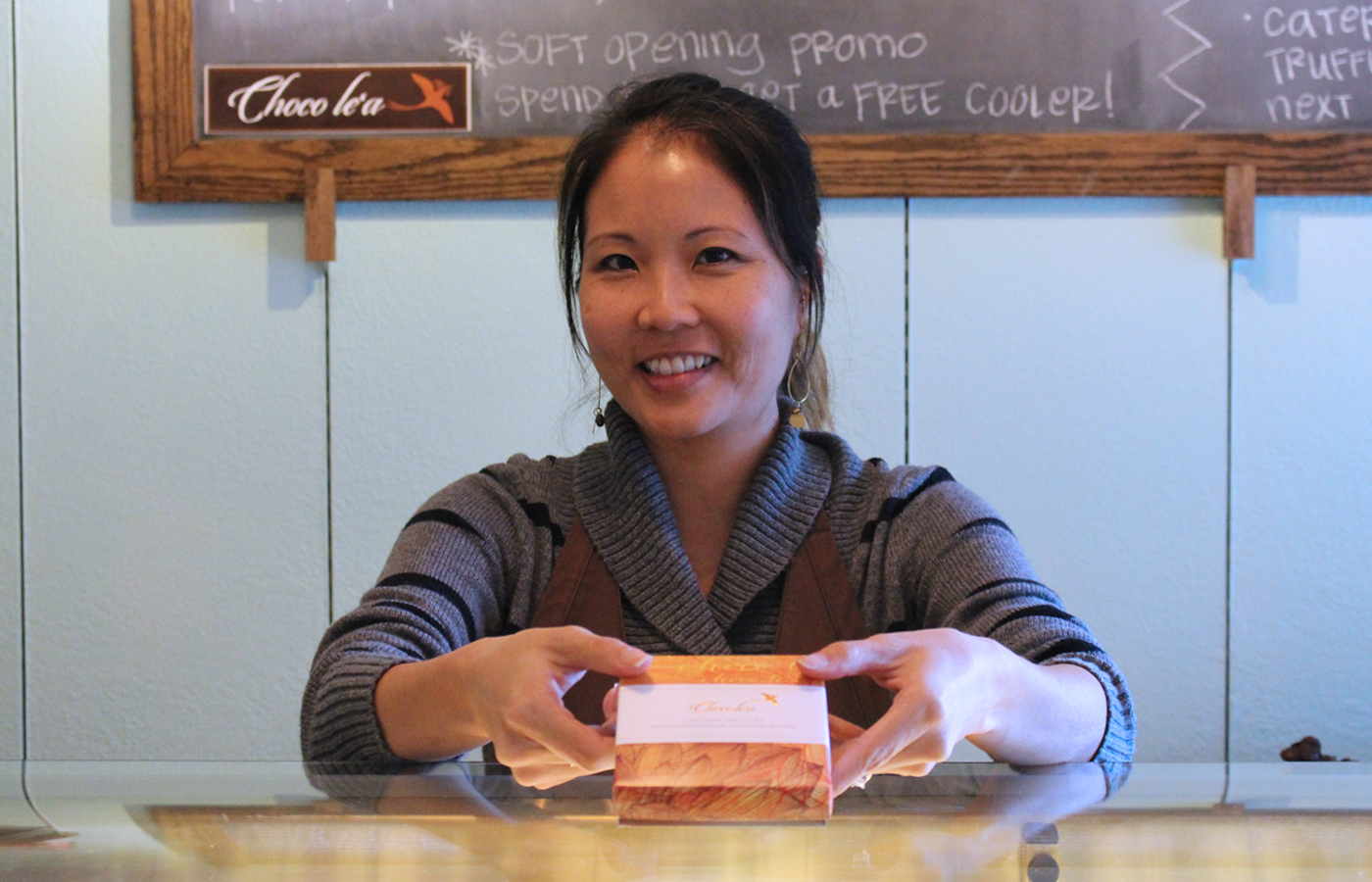 Specializing in chocolate truffles, macadamia nut clusters and dipped fruits, Choco le'a is a family-owned-business that started as a hobby and donates a portion of each sale to charity.
Using a combination of the finest Hawaiian and Belgian chocolate, Choco le'a creates a wide assortment of truffle flavors ranging from red velvet and cookie butter to lychee liqueur and Guinness beer. The shop carries 18 flavors that change weekly often releasing new flavors inspired by customers so be sure to let them know what you like.
With the holidays quickly approaching, visit the shop for sweet gift ideas like the 9-piece truffle box ($19.99) to the luxurious 20-piece truffle box ($39.99). They also offer a six month club membership ($210) where you pick your own 20-piece box per month.
The grand opening is set for Saturday, November 22 from 10 a.m. to 4 p.m. where they will be serving Dom Perignon champagne truffles and a sipping chocolate drink.
Something new: Choco le'a

Choco le'a
2909 Lowrey Ave.
808-371-2234

Shop hours:
Tuesday 10 a.m. – 5 p.m.
Friday 10 a.m. – 6 p.m.
Saturday 10 a.m. – 4 p.m.