Something new: Buho Cocina y Cantina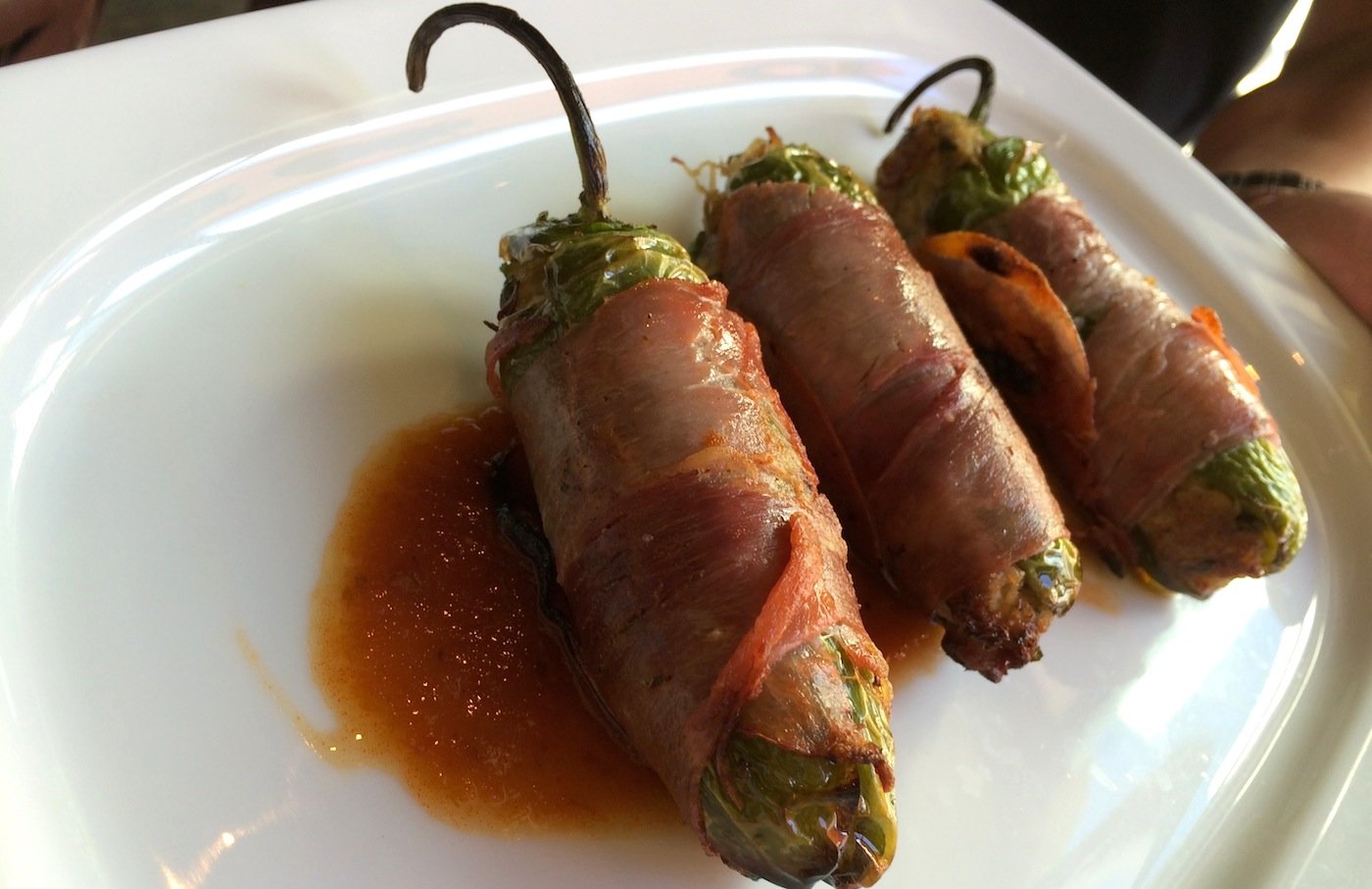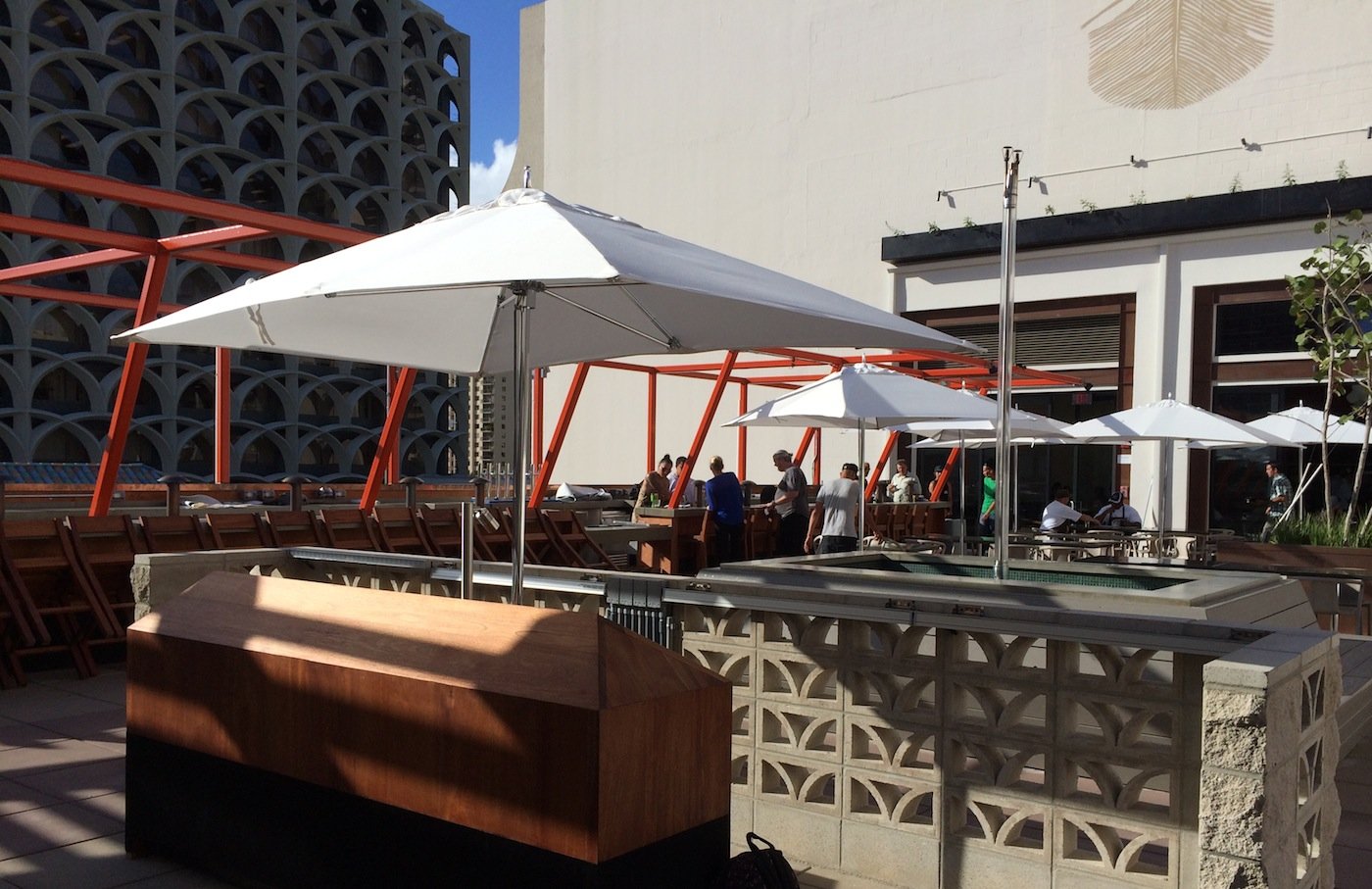 Heads up, Honolulu: There's a new rooftop lounge coming to Waikiki, and it's not Skybar. Buho Cocina y Cantina soft-opens this month atop the Waikiki Shopping Plaza with a menu of contemporary upscale Mexican food, a tequila bar and Mexican beers on tap. And it's huge — about 350 seats, with a 55-foot bar running down one side.
I stopped in last week, when Buho was in the midst of staff training, menu development and finishing touches to the space. Here's what you'll see when you get off the elevator at the fifth floor (Buho will share the same dedicated elevator as Tanaka of Tokyo). That silver pole to the right? It shoots flames every minute.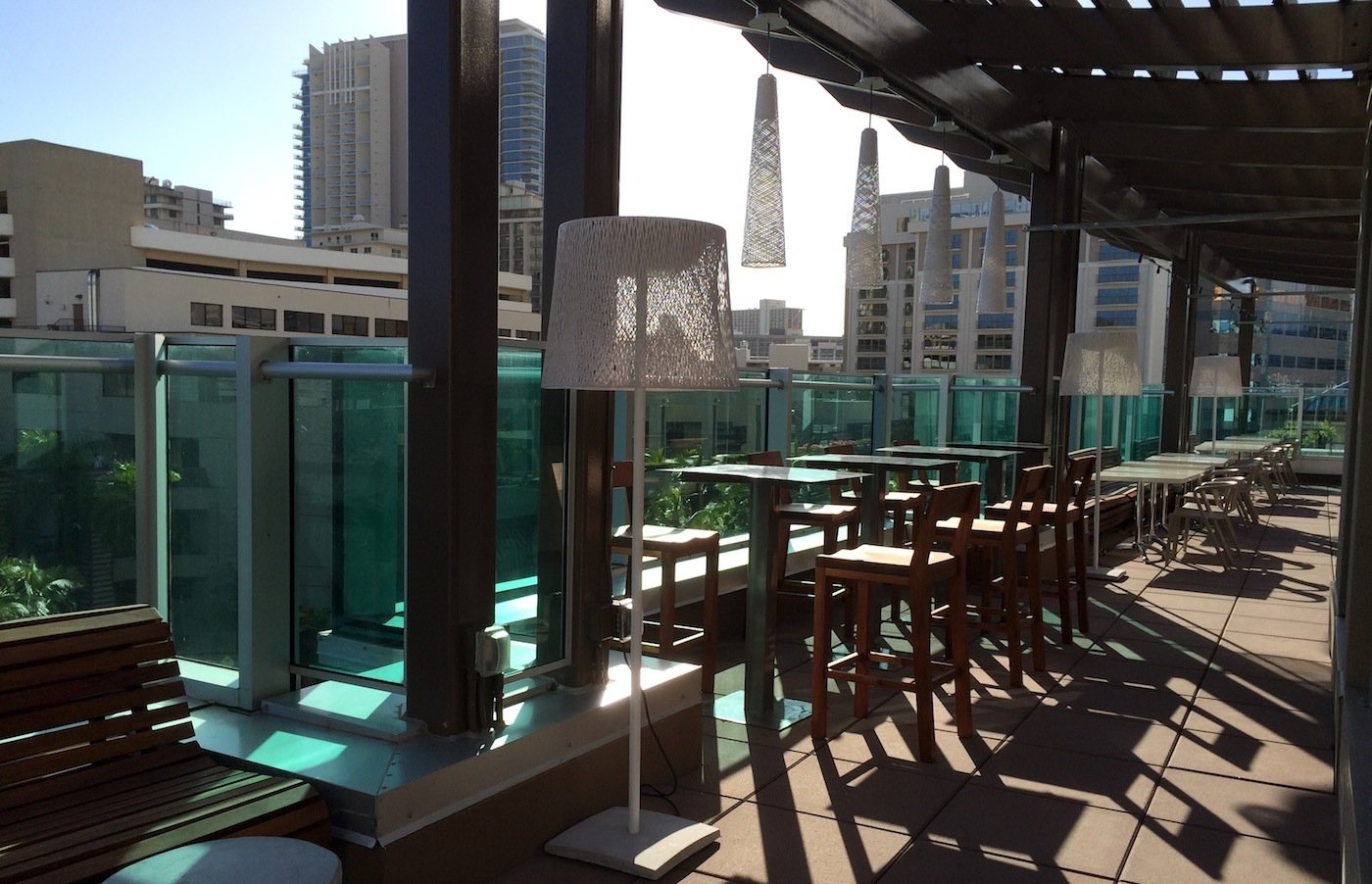 Canopies will cover the bar, rail seating and cabanas; umbrellas will cover the tables in the center. Here's seating along the railing overlooking Kalakaua Avenue. Directly across the street, you're looking over the rooftop of the Royal Hawaiian Center.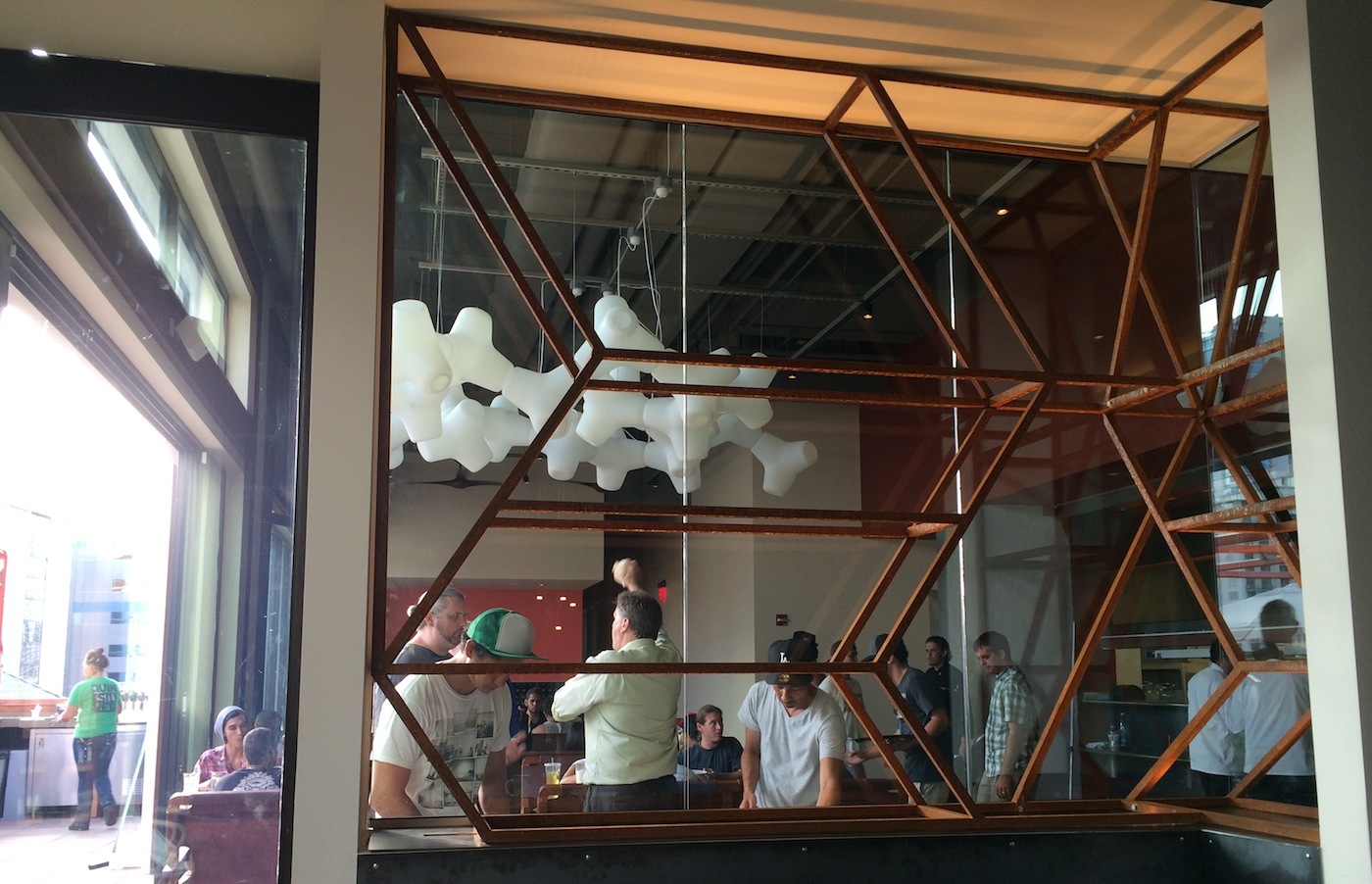 This frame was dragged into the ocean and left two weeks to rust. By now there should be shelves of pink, orange and blue glass laid in, with selections from the tequila bar displayed on top.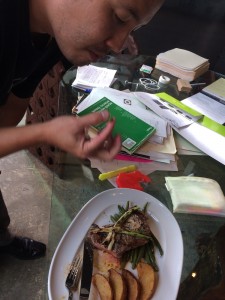 Menu development, last week. Project manager Justin Mizufuka, who's creating the menu with Mexico City-born chef Arturo Silva, tries out the New York strip steak with jalapeno-tequila butter. Homepage shot is of Buho's carnitas-stuffed jalapenos wrapped in prosciutto on a tequila salsa, which was killer, as were the airy-crisp chicharron tacos.
What will end up on the menu? As of last week, Mizufuka couldn't say. "No burritos. It'll be contemporary. Expect surprises," he said. "And I'm bringing in every Mexican draft beer I could find, including Corona Light."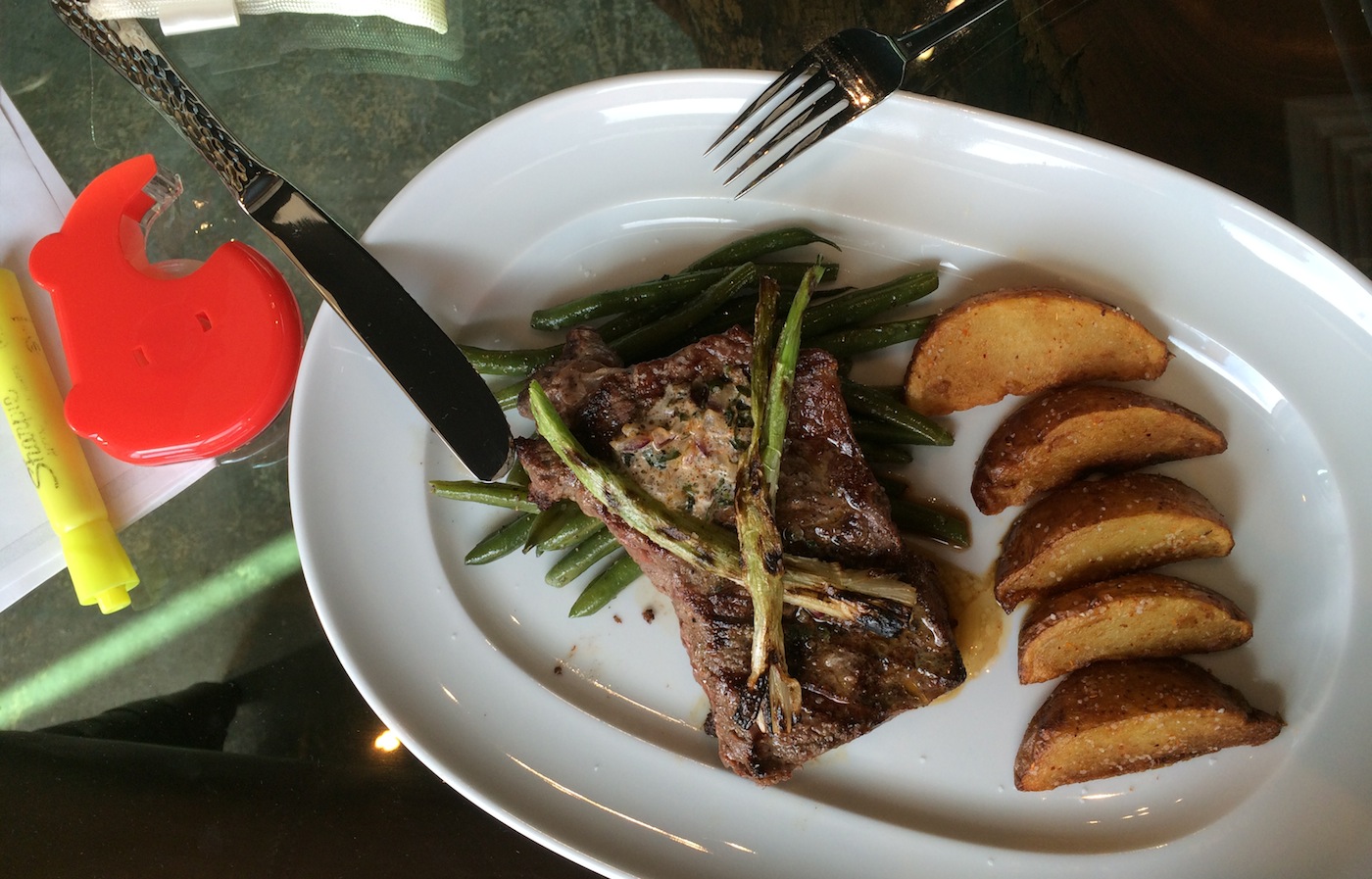 I found out about Buho when I was scouting Shokudo as a possible venue for one of the Joy of Sake's monthly tastings. The patio was a little small. "You know what?" Shokudo's president and CEO, Hide Sakurai, said. "We're building another restaurant. It's huge. I'll show you."
Buho Cocina y Cantina has been two years in the making. It soft-opens later this month and grand-opens in July.
And they'll be at the Joy of Sake at the Convention Center on July 18. Score!