Something new: Breadbox Hawaii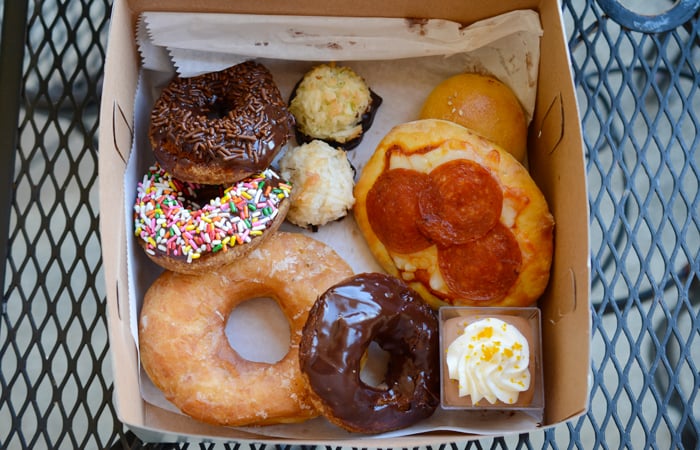 There's a new from-scratch bakery in Manoa Marketplace celebrating their grand opening this week. Breadbox Hawaii is a Japanese-style bakery selling full and half loaves, cookies, chocolate truffles, doughnuts and more.
Owners Mike Price and Alan Martin come from families with ties to a former pizza shop on Kapahulu and Duc's Bistro in Chinatown. Price also owns Baby Awearness & Island Tea Party upstairs from Breadbox. When he saw that the old Manoa Bakery space was vacant, he got the lease and started planning the bakery with the help of Martin, his head baker. Martin is a Kapiolani Community College culinary graduate who's worked at the Whole Ox Deli, the Pig and the Lady and Nobu Waikiki.
Browsing the small shop, we decided to try one of everything Breadbox had left.
Doughnuts are shaped by hand and topped with housemade flavored glazes. "Adult flavors" like amaretto and kahlua are in the works, where the liqueur will give each bite a spiked kick.
The team is still ramping up to full production, so selections and quantities are limited and they sell out quick. Price says they plan to expand their menu to include breakfast items till 10 a.m. Dishes they are working on include toad in the hole, eggs benedict, stuffed Portuguese sweet bread French toast and biscuits and gravy. Check their Facebook page to see when they'll start serving these.
Breadbox Hawaii
Manoa Marketplace
2752 Woodlawn Dr.
988-8822
Breadbox Hawaii on Facebook