Something new: Boutique WhiteHOT Hawaii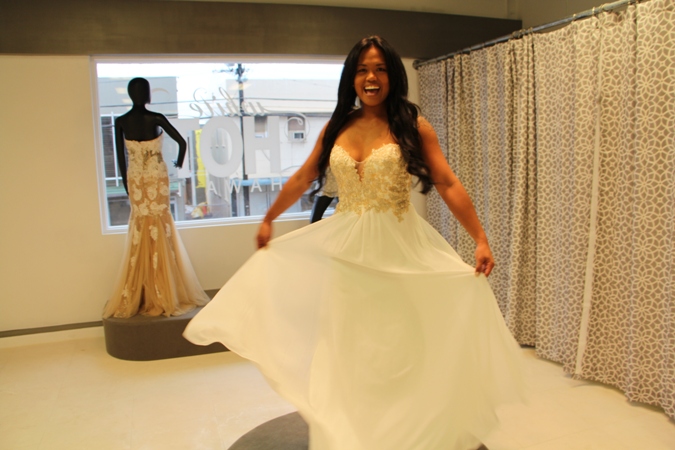 A new bridal salon and fashion boutique opens today in the heart of Kaimuki and we got an exclusive preview. With its clean industrial decor, the 1,200-square-foot salon still manages to exude a svelte, luxurious vibe and a fashion-forward sassiness.
Owner Daisy Merto has a degree in fashion from the University of Hawaii and managed a local bridal store for five years. She chose the name WhiteHOT Hawaii because it exudes the essence of her store: sexy, chic bridal.
Brides aren't her only target, though. The racks also have non-bridal dresses handpicked to create a mix of modern, glamorous and sleek. Wedding gowns range from $225 to $1,650. Dresses for cocktail parties, Valentine's Day or a girl's night out are $49 to $229. The salon also sells show-stopping evening wear and is the exclusive retailer of New York formal-wear giants Faviana and Jovani Fashions.
Photos by Amanda Stevens
WhiteHOT Hawaii
3457 Waialae Ave.
(808)744-5602
whitehothawaii@gmail.com