Something new: Boa Sushi Cafe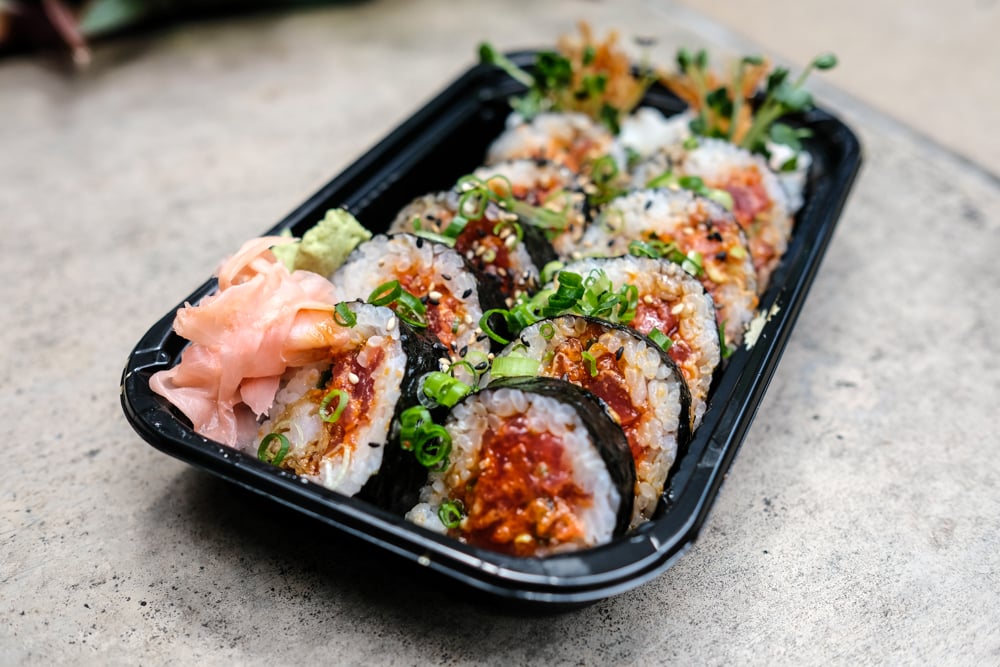 It started with an Instagram feed that one of my coworkers flashed in front of my eyes. Heavenly-looking pics of spicy tuna bowls, sushi rolls and platters from Boa Sushi Cafe gave me a new fixation: I had to find this mysterious new downtown spot.
What I discovered: Boa, which opened in August, is not only something new, it's also a hidden gem. Chef-owner Brandon Young spent years making sushi all over Oahu, from Hatsuhana in the Hilton Hawaiian Village to Sansei, Tokoname and Izakaya Torae Torae. He recently started his own sushi catering company and needed a good location for a sushi counter.
He found a small space on the bottom floor of the Remington College building next to a cupcake shop and Kakaako Foods. Boa Sushi Cafe opened in early August. Be warned: The sushi counter has four seats (a coffee table inside and tables in the building's common area outside provide more dine-in options), but Boa is open strictly from 10 a.m. to 3 p.m. Monday to Friday, so this is not your new pau hana sushi counter.
The menu changes frequently and specials rotate in and out as fish becomes available. Staple dishes include the chirashi ($12.95) and ahi sampler with spicy tuna and ahi poke ($11.95).
So why the name Boa? "I wanted to name my restaurant something meaningful," Young says. "I practice (Brazilian) jiu jitsu and decided on 'boa' – it means good in Portuguese."
Young goes to the fish auction to handpick the fish he serves at the restaurant. His prices are fair for the quality and Boa has become one of my favorite grab-and-go spots for lunch in downtown.
Boa Sushi Cafe
1111 Bishop St. Suite #4
585-8185
Instagram