Something new: BLT Market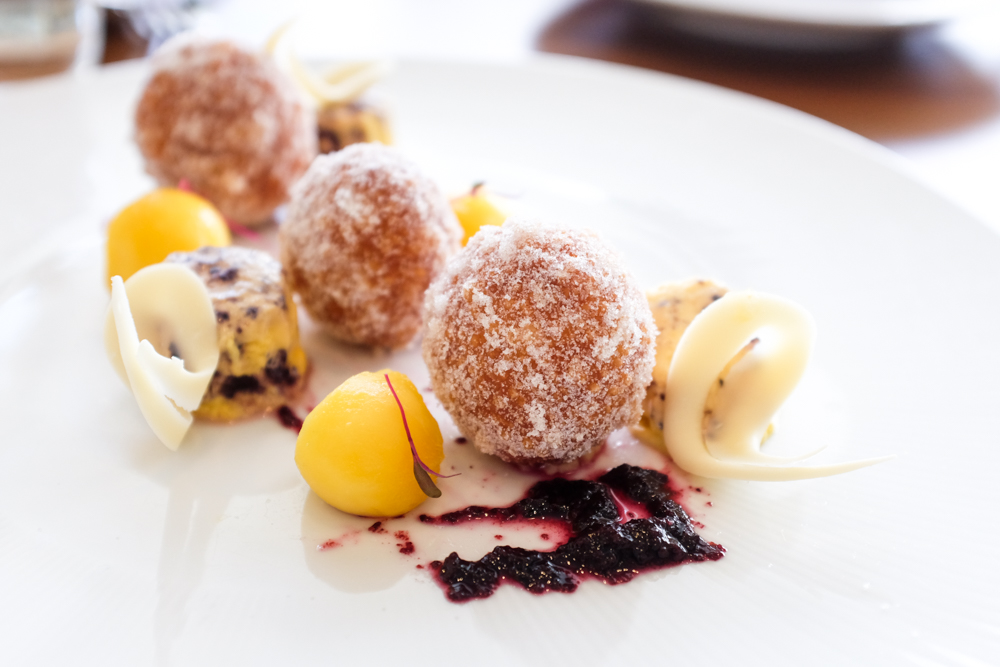 Note: This restaurant has since closed.
For someone who works in downtown, driving into Waikiki is a pain. Whether it's the traffic, lack of parking or one-way streets, sometimes it's just not worth the effort. However, when an invite to BLT Market in the new Ritz-Carlton residences pops up, I gladly accept the free valet parking and lunch with a view.
If you've dined at BLT Steak at the Trump International Hotel you'll be happy to hear that executive chef Johan Svensson has made the move to BLT Market. The focus here is on farm-to-table ingredients, which can change daily based on what's available.
In addition to the 76-seat restaurant and 12-seat bar-lounge, the kitchen handles poolside and in-room dining. BLT Market is actually on the eighth-floor lobby with an unfamiliar view overlooking the open green space of Fort DeRussy. It's the perfect spot for the Friday night fireworks show.
Prices are what you might expect at a resort restaurant, with lunch appetizers ranging from $8 for edamame to $28 for six Kualoa oysters. Sandwiches are about $22 and entrees range from $24 for the Small Kine Farm mushroom risotto to $52 for a roasted Molokai tenderloin of beef. This is the Ritz-Carlton after all. The restaurant serves breakfast, Sunday brunch, lunch and dinner.
I was really pleased with the dessert and pastry offerings and would probably go back just for them.
The POG parfait ($12) is both show and go. Hidden under the chocolate sphere sits a delicate passion orange guava parfait that is revealed with more POG sauce. If you're a sweet tooth, this will be your kryptonite.
BLT Market
The Ritz-Carlton Residences
383 Kalaimoku St
Free valet parking
Breakfast 6:30 – 10:45 a.m.
Lunch 10:45 a.m. – 4:45 p.m.
Dinner 5 – 10 p.m.