Something new: Bliss Closet Hawaii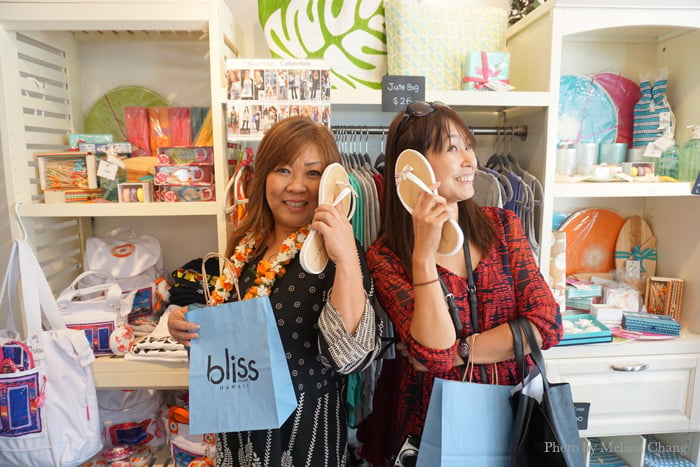 I recently got invited to the grand opening of a new boutique in Waikiki, right on Saratoga Road, and it was cute enough that I thought I should talk about it. It's mostly aimed at the visitor market, and is located right next door to Eggs 'n Things, so they have a captive audience who will shop while waiting in line for a table.
One of the things I was fascinated with — that I should have looked into more — was the line of accessories by painter Shuji Hamamoto. Originally from Japan, he moved to Hawaii in 1997 and studied art at the University of Hawaii. He created a line of canvas totes and backpacks, slippers and other accessories that depict Hawaii's colorful, vivid scenery. I'm always interested in painted accessories since one of my childhood friends creates whimsical paintings on various media (of which I sometimes benefit), but doesn't do it as a profession.
Owner Yumi Inaoka and her son, Sho, design their own line of clothes and accessories for the store, as well. You'll also find items from other designers to round out the collection.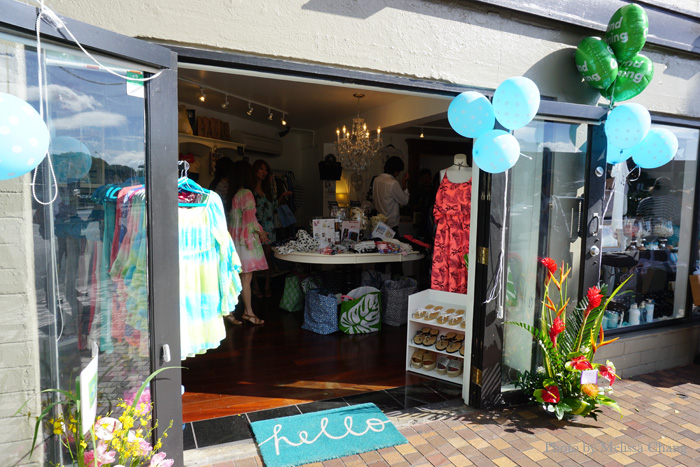 Bliss Closet is located next to Eggs 'n' Things on Saratoga Road. Most people find street parking.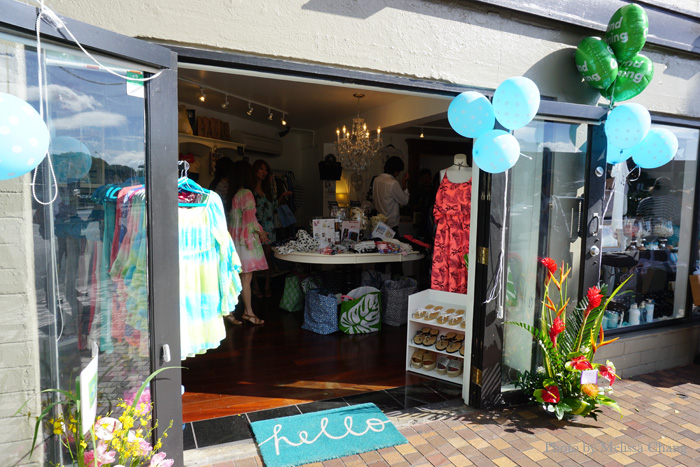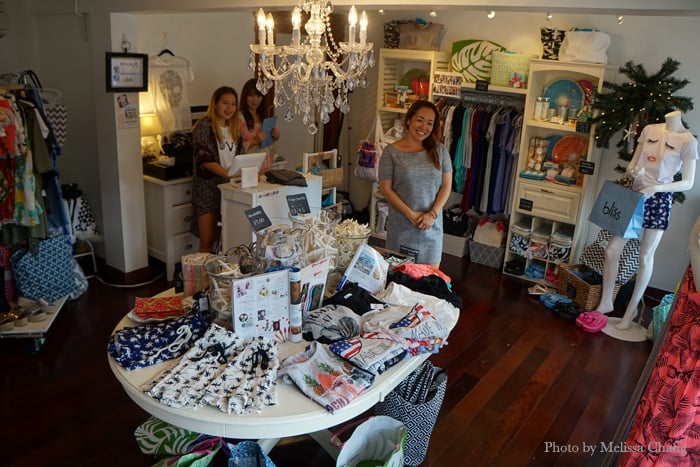 Inside Bliss Closet with our friend, Izumi Nagahama.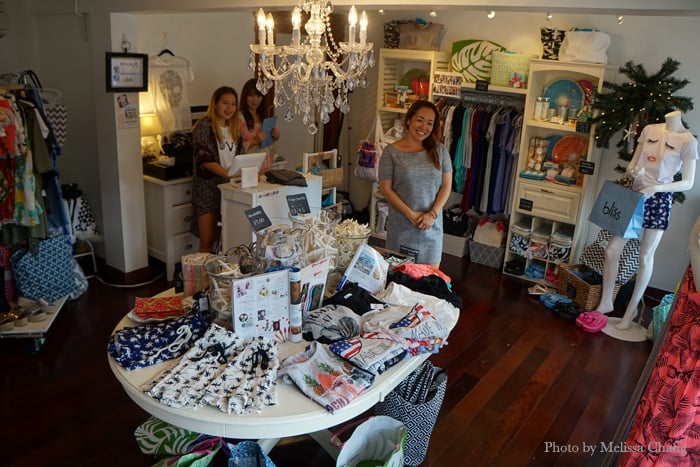 Painter Shuji Hamamoto designed a whole line of bags, slippers, shirts and other accessories, which are featured at the store. His paintings usually depict Hawaii scenery.
Bliss owner Yumi Inaoka, left, clowning around with slippers with Reiko Tokushige Rogers. Inaoka is from Kansai, and many Japanese comedians supposedly hail from there.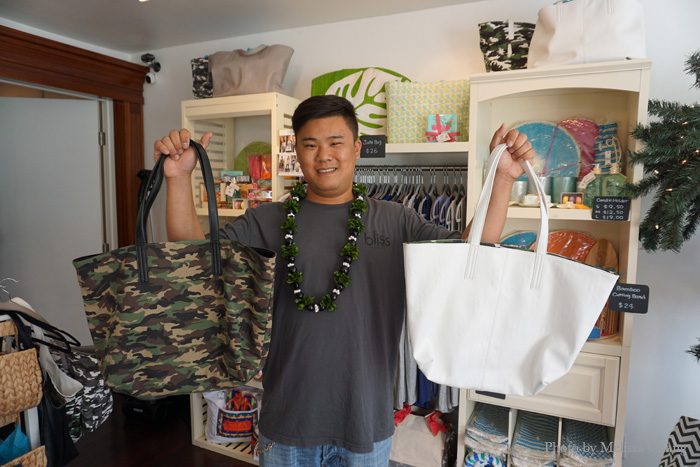 Sho Inaoka, Yumi's son, who designed some reversible bags for the store.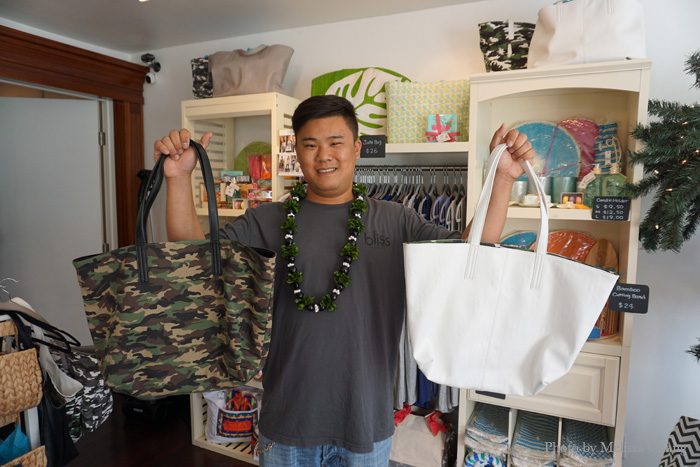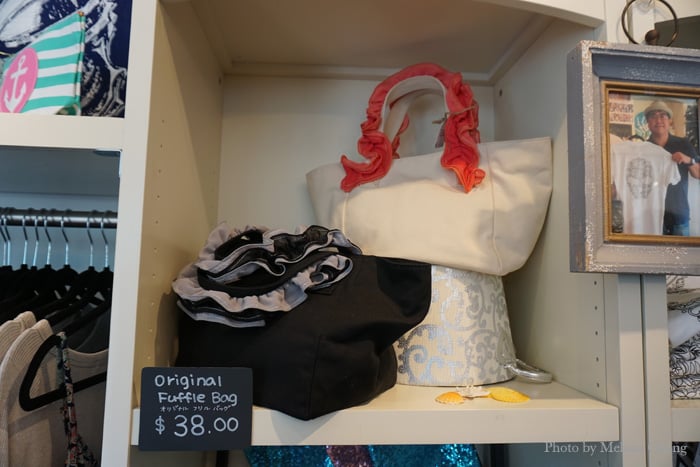 He also designed these cute "Fuffle" bags. (Don't ask me what that means. I asked them, too.)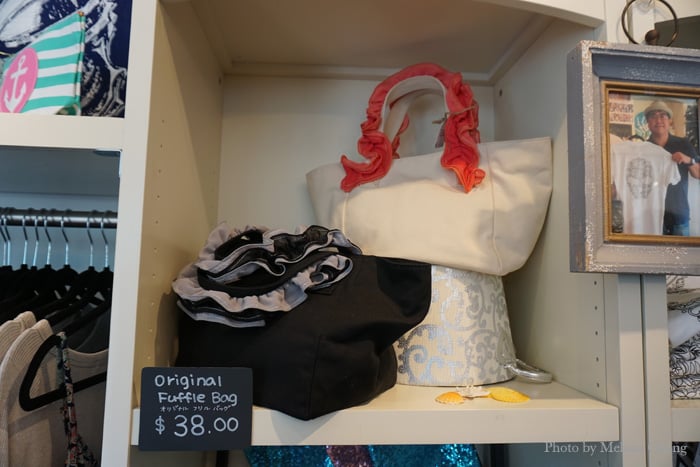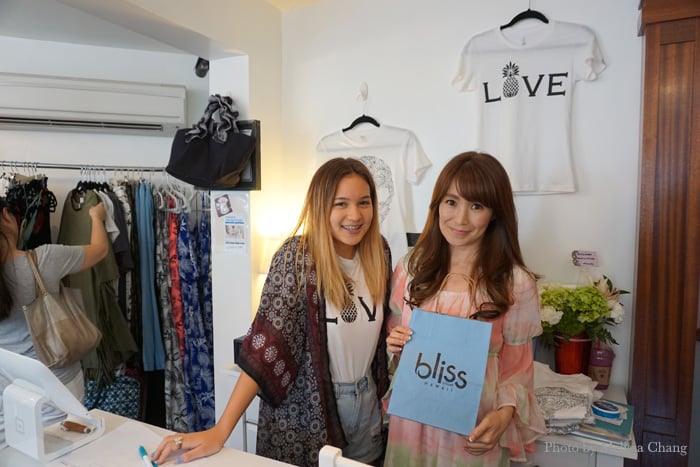 Two of the original T-shirt designs at the store are in the back of the register.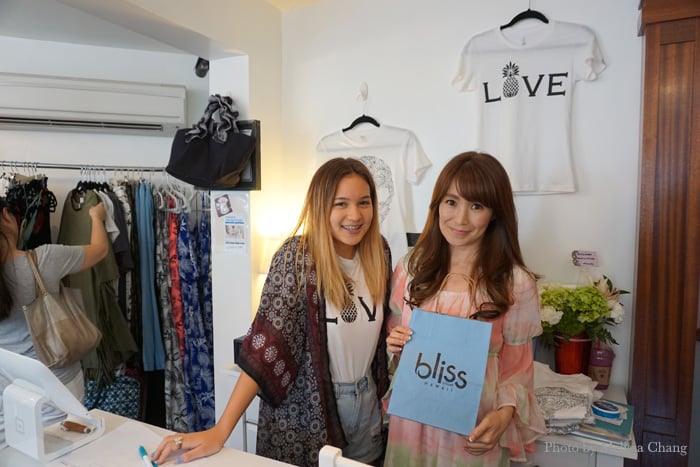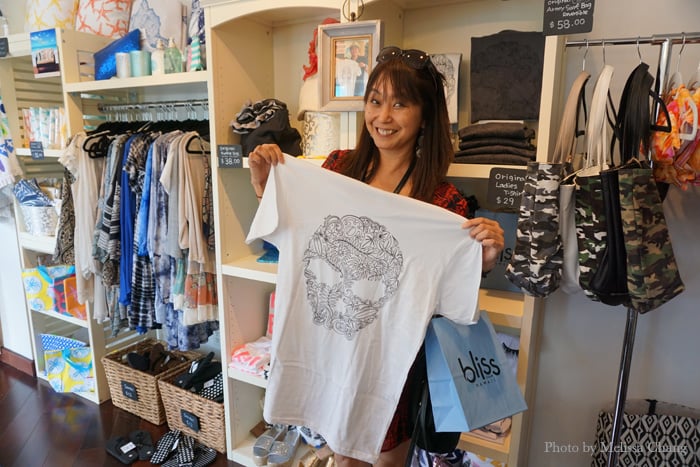 Here's a close up of the floral skull.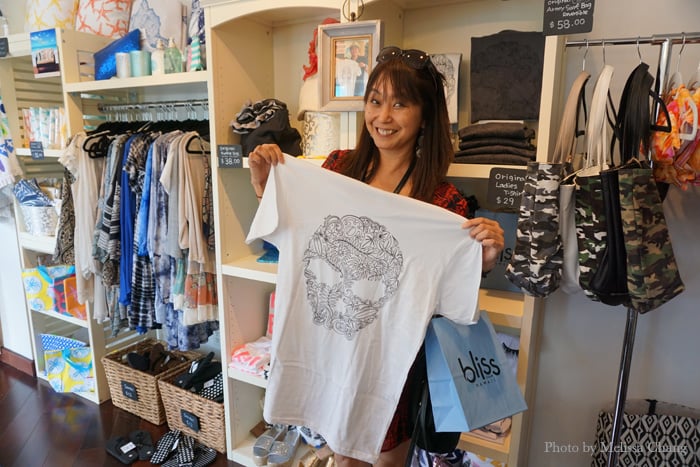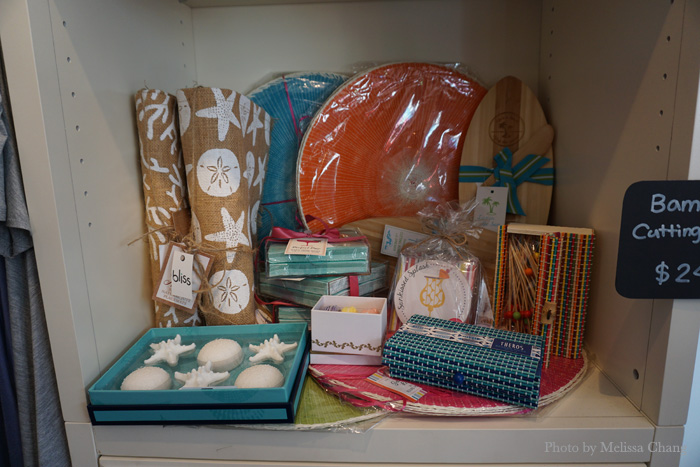 Some of the island-style household accessories.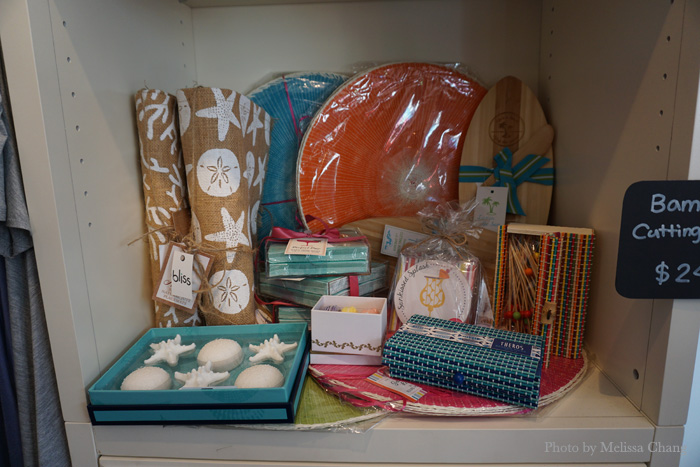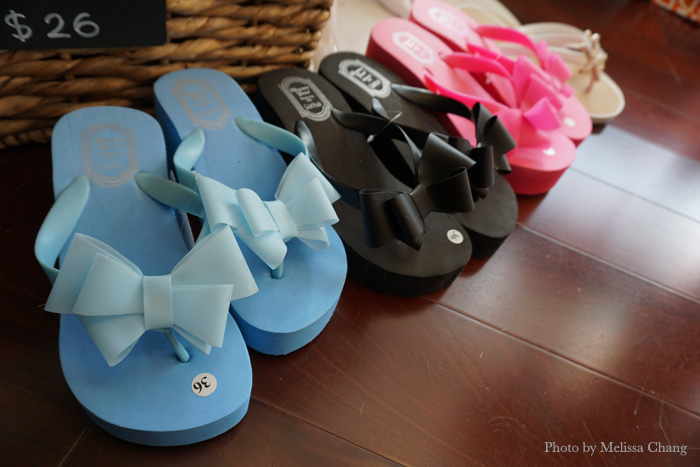 Would you expect any less from a Japanese-owned store? Kawaii platform rubber slippers, so you can look cute while being casually taller.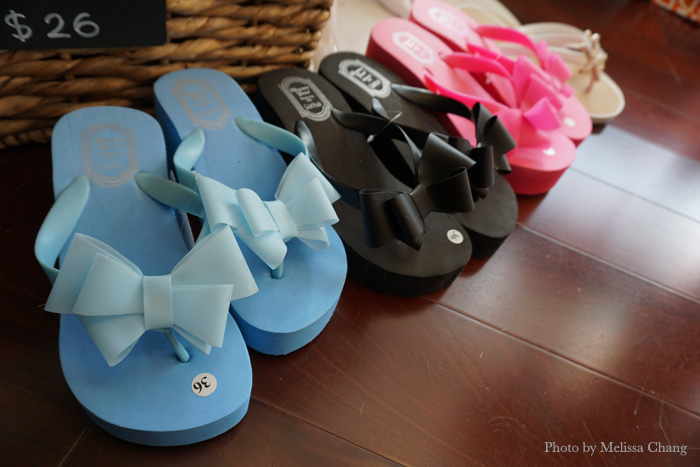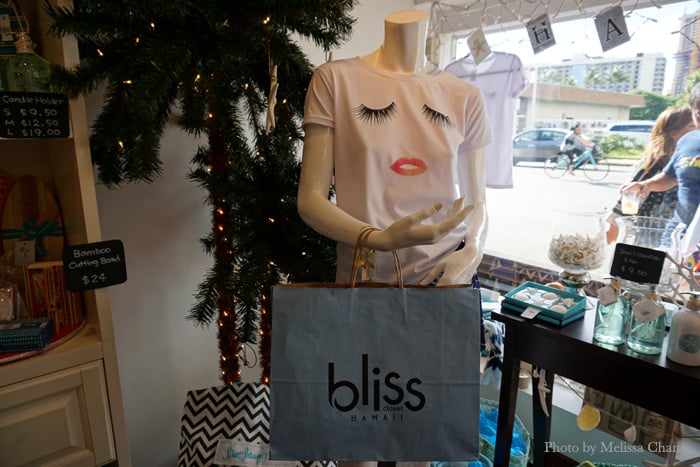 Cute shirt, but not an exclusive design.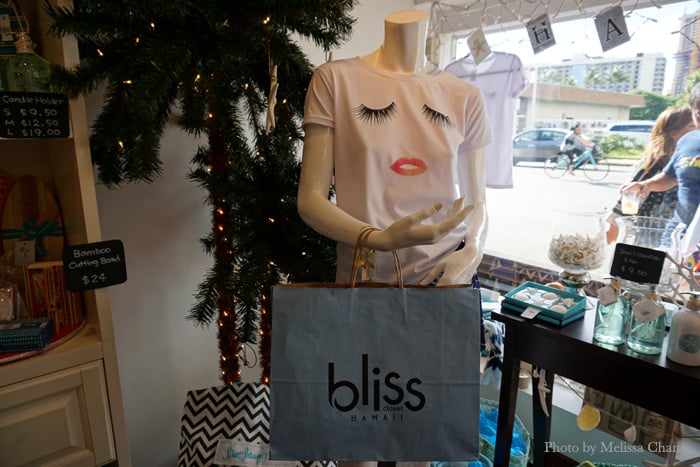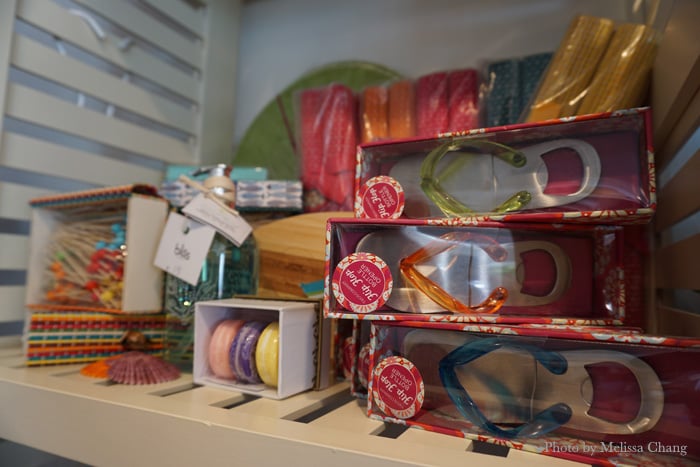 Some of the island-style household accessories.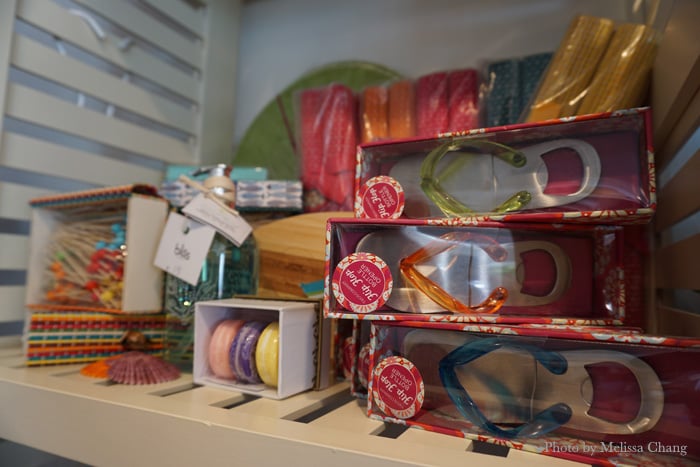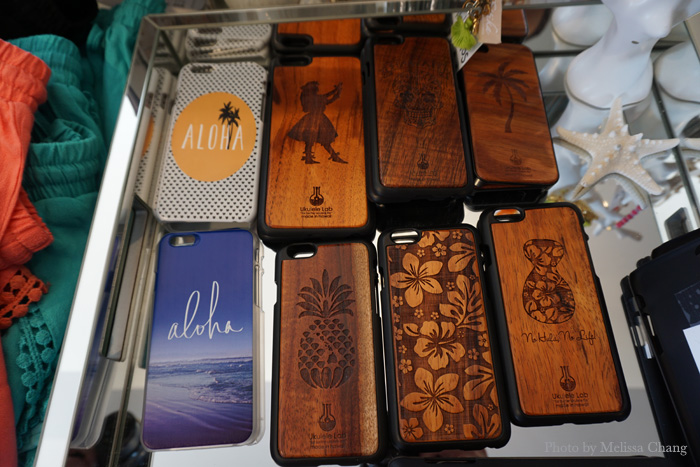 Koa wood phone cases, many of which we saw at the Ukulele Foundation, which puts on the Ukulele Picnic.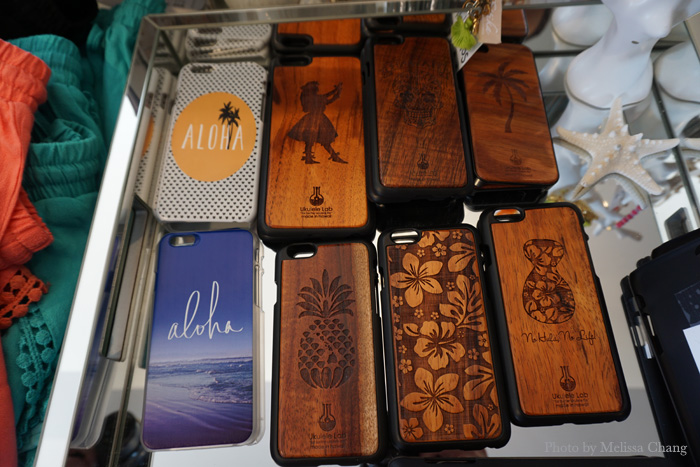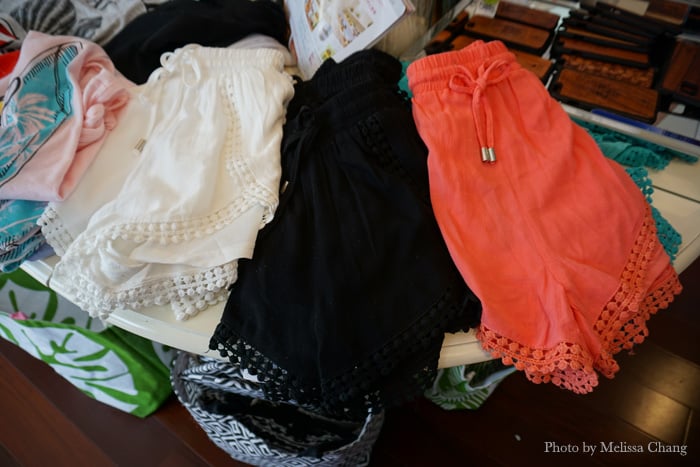 As you saw in our Neiman Marcus spring trends blog, lace shorts are in!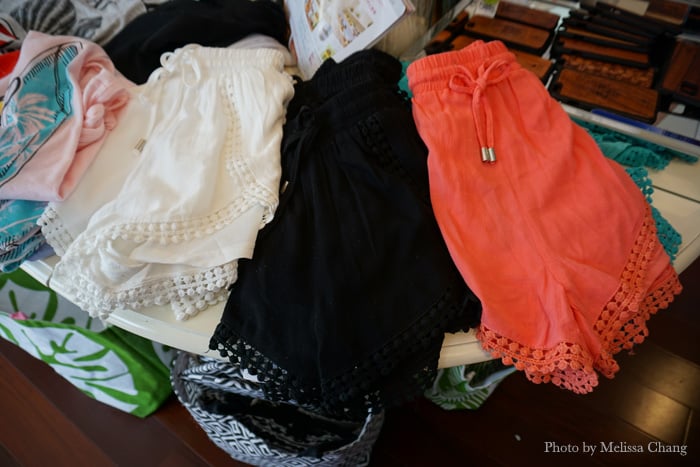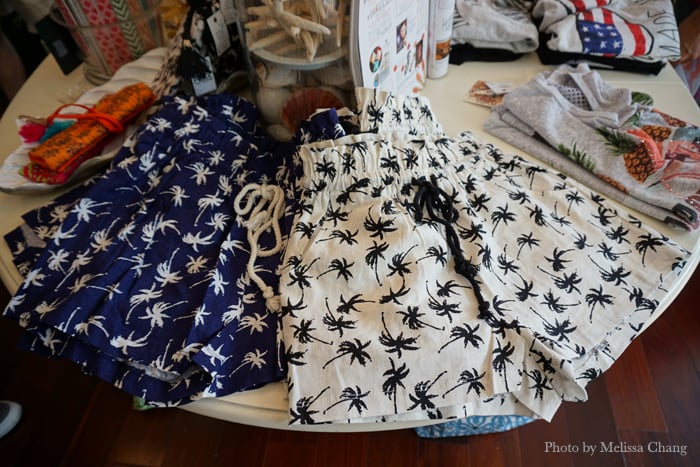 If you're not into lace shorts, these are still cute.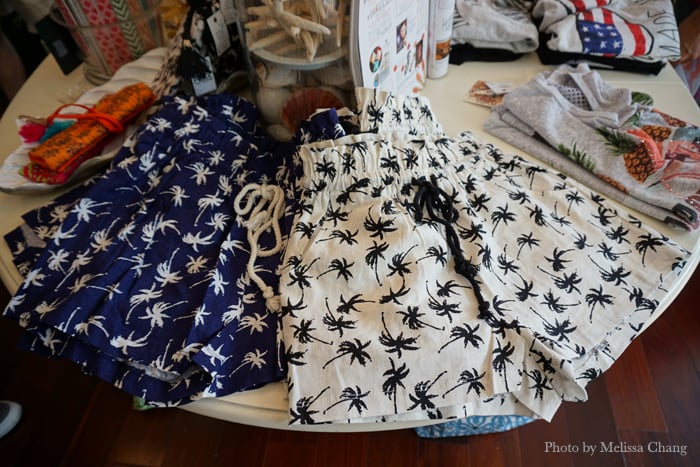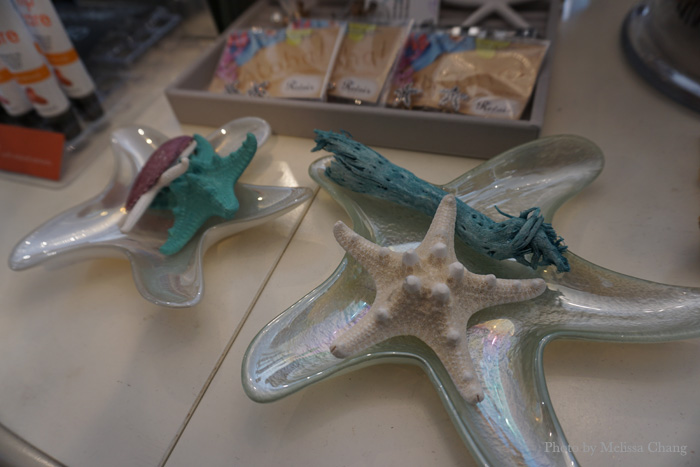 Some of the island-style household accessories.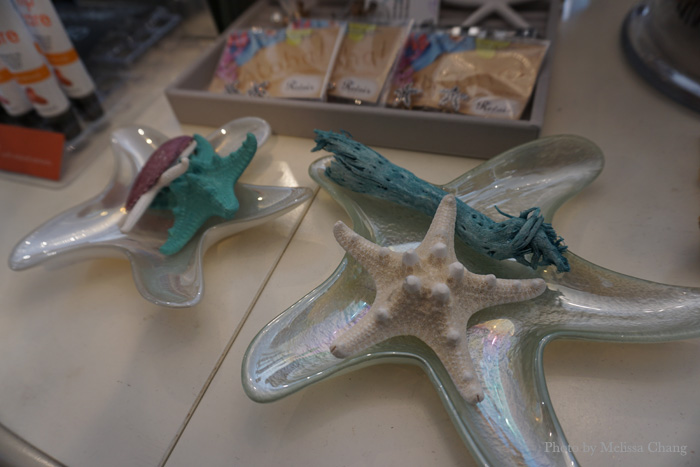 Some of the island-style household accessories.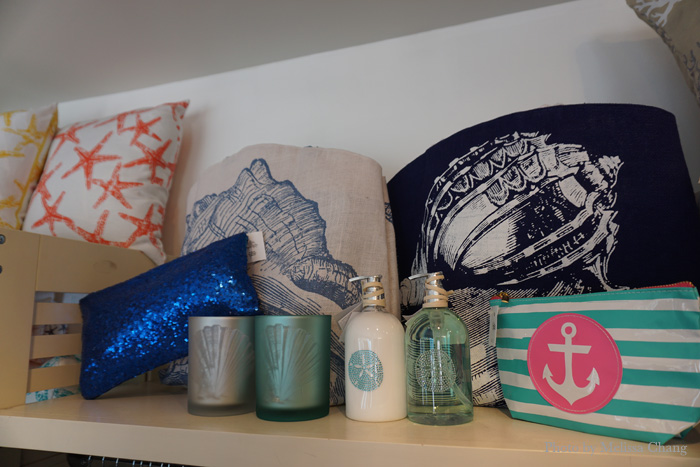 Some of the island-style household accessories.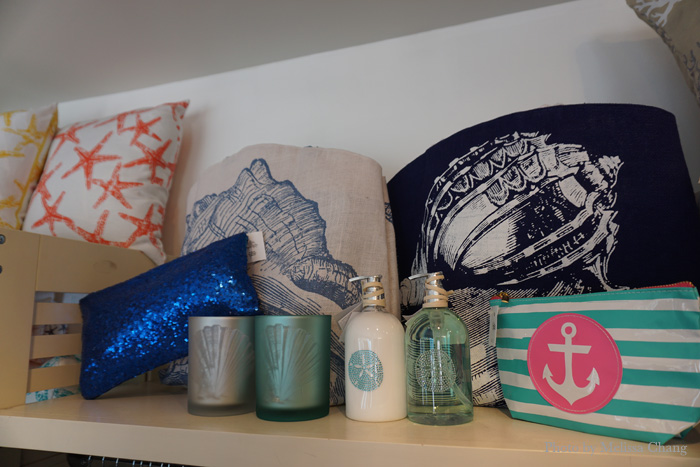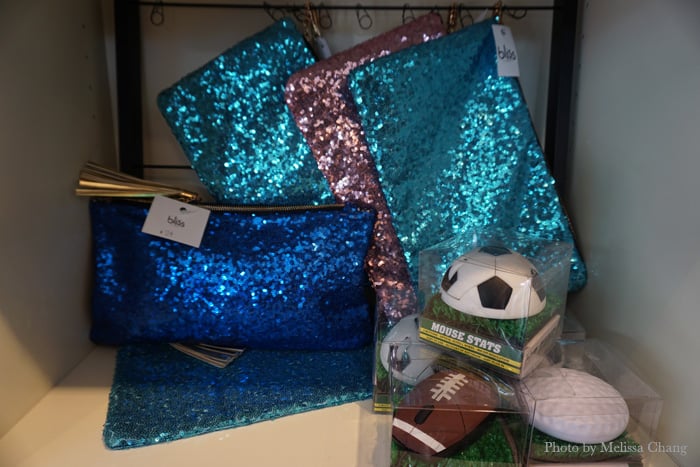 Blinged-out accessories to dress up any of the casual outfits in the store.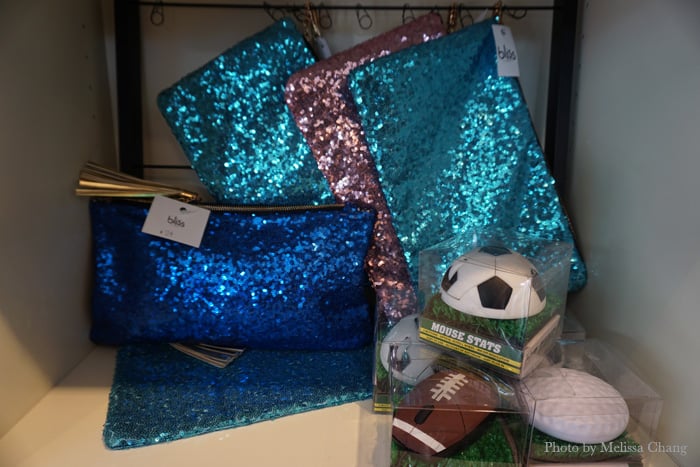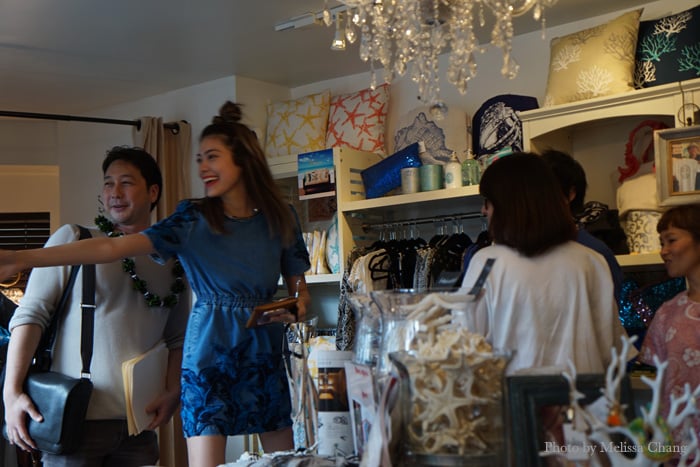 Some excited customers at the store's grand opening.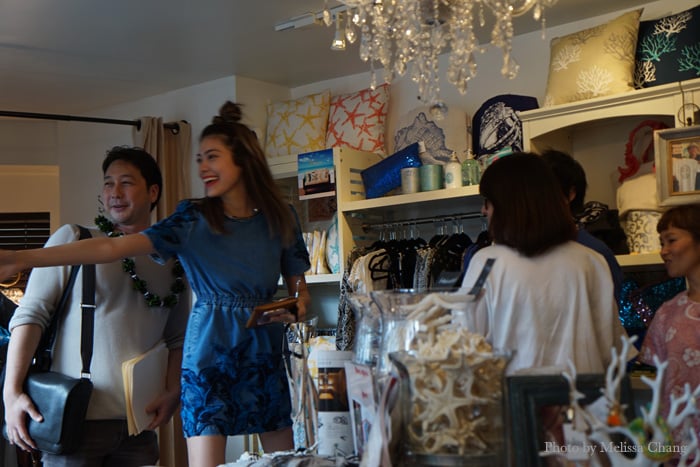 Bliss Closet Hawaii
339 Saratoga Rd.
808-926-8882