Something new: Arvo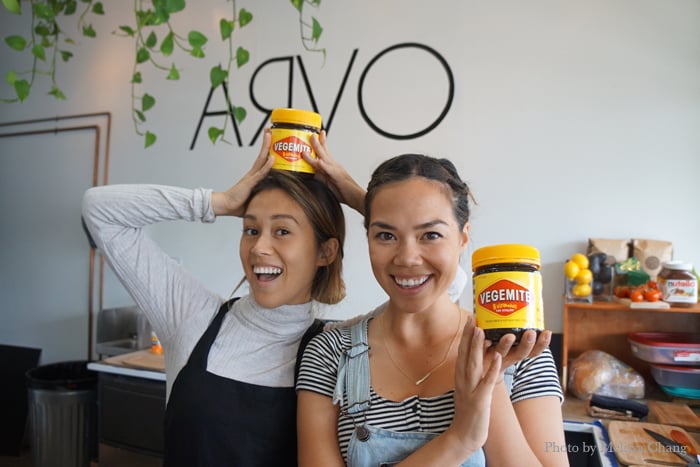 When you come to our event in Kakaako tonight, it may be the first time in a long time that many of you even set foot in the area, and you'll find quite a few new things. Arvo, the new coffee shop that opened this week in Paiko, is one of them.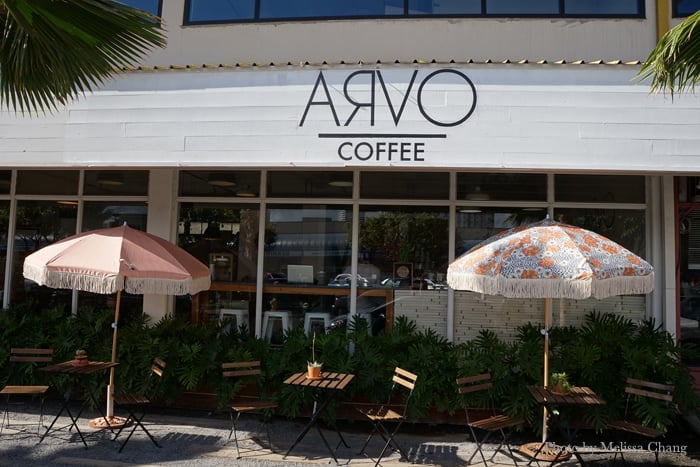 I had gone to Auahi Street to coffice at my usual spot, Insomnia, only to find that Aunty and Uncle had gone on vacation. I shifted to Plan B, cofficing at Brue Bar in Paiko. To my surprise, Brue had moved all of its operations to the center of downtown, and a new little spot had taken its place.
Arvo — which is slang for "afternoon" in Australia — was created by sisters Casey Wiggins and Dixie Rose, and Dixie's husband Mason Rose. Mason hails from Down Under, which is how the idea got started, and he brought his friend and business mentor Stewart Clark over from Australia to help them get ramped up for the opening. They focus on coffee, but you can get Aussie-style food here, too.
Most of you are familiar with a Flat White by now, which has equal parts of milk foam and espresso. A Short Black is a shot of espresso in a demitasse cup. A Long Black is an Australian coffee drink made by pouring a double-shot of espresso over hot water — like an Americano, but stronger.
Like a good Aussie spot, Arvo serves vegemite. Don't be put off by the rumors — it's not that bad! It's a little salty and reminds me of li hing mui powder. When you have it on buttered toast (just a thin layer), it's actually much more neutral on the palate.
Another variation is vegemite-avocado toast. Avocado toast is a big thing in Oz.
Better yet, skip the vegemite and just get loaded avocado toast. This has tomatoes, feta, arugula and a couple of edible flowers piled on the avo, finished with a squeeze of lemon. Very nice! It's a fresh, light brekkie.
They don't just have vegetarian options; the open-faced smoked salmon toast is another thing you'll find in Australia. I tried the prosciutto and cheese croissant, which is basic and easy to eat on the go (I took this to eat in the car).
Arvo is open Monday through Friday from 7:30 a.m. to 3 p.m. and weekends from 8:30 a.m. to 2 p.m. They provide one hour of validated parking in the new Salt lot, or you can park on the street.
Arvo
675 Auahi St. inside Paiko Hawaii