Something new: And More… by Local Fever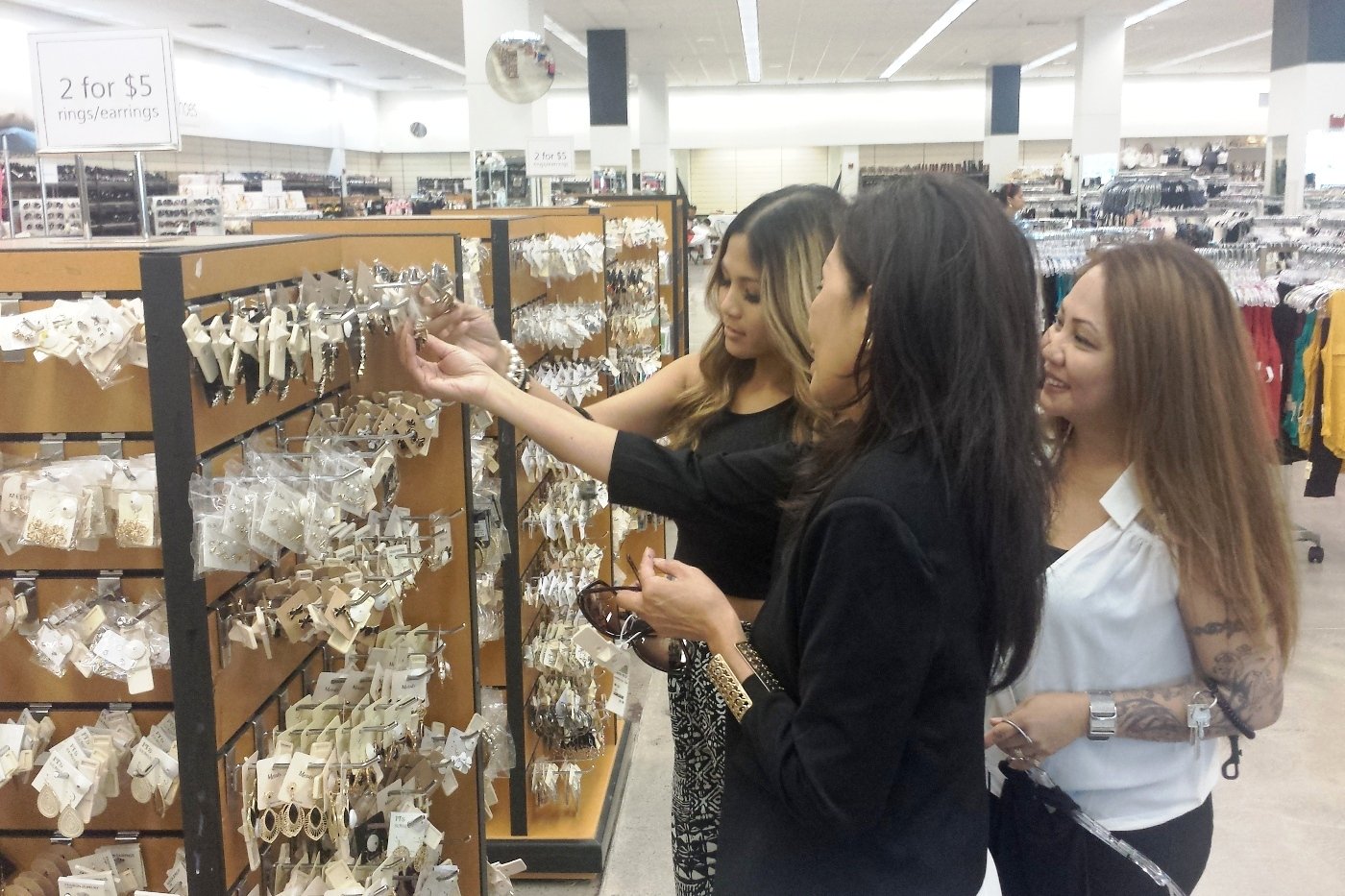 And More… by Local Fever is true to its name; there is definitely more of everything. Fellow contributor Melissa Chang and I were at the exclusive media preview on Wednesday and had a chance to check out the entire store, all 20,000 square feet.
We saw luxury handbags from Gucci and Prada, as well as high-end apparel from one of my favorite brands, Rachel Roy. Seriously, it was interesting to be in a store that offered a $1,500 Prada bag and a few aisles away, costume bling rings at two for $5. Since the store offers kitchen items, bedding, men, women and kids clothing, including and high/low items, we asked Trey Takahashi, Assistant Operations Manager how this store differs from T.J.Maxx and Ross, and he explained, "We're the first locally owned, off-price store."
Not to be confused, Local Fever in Ward Warehouse will remain open and still carry junior fashions; this new store is like a new mother ship to the Local Fever chain.
Public Grand Opening:
Jeans Warehouse Inc. will debut And More.. by Local Fever at Ward Centers with a grand opening event on Saturday June 21, from 2-5 p.m. next to Office Depot in the Ward area. There also will be live entertainment with Hawaiian Ryan from 102.7 Da Bomb hosting the event. Gift cards valued up to $100 will be given away every 15 minutes with one lucky winner receiving a $500 shopping spree to shop at And More… by Local Fever.