Something new: 1215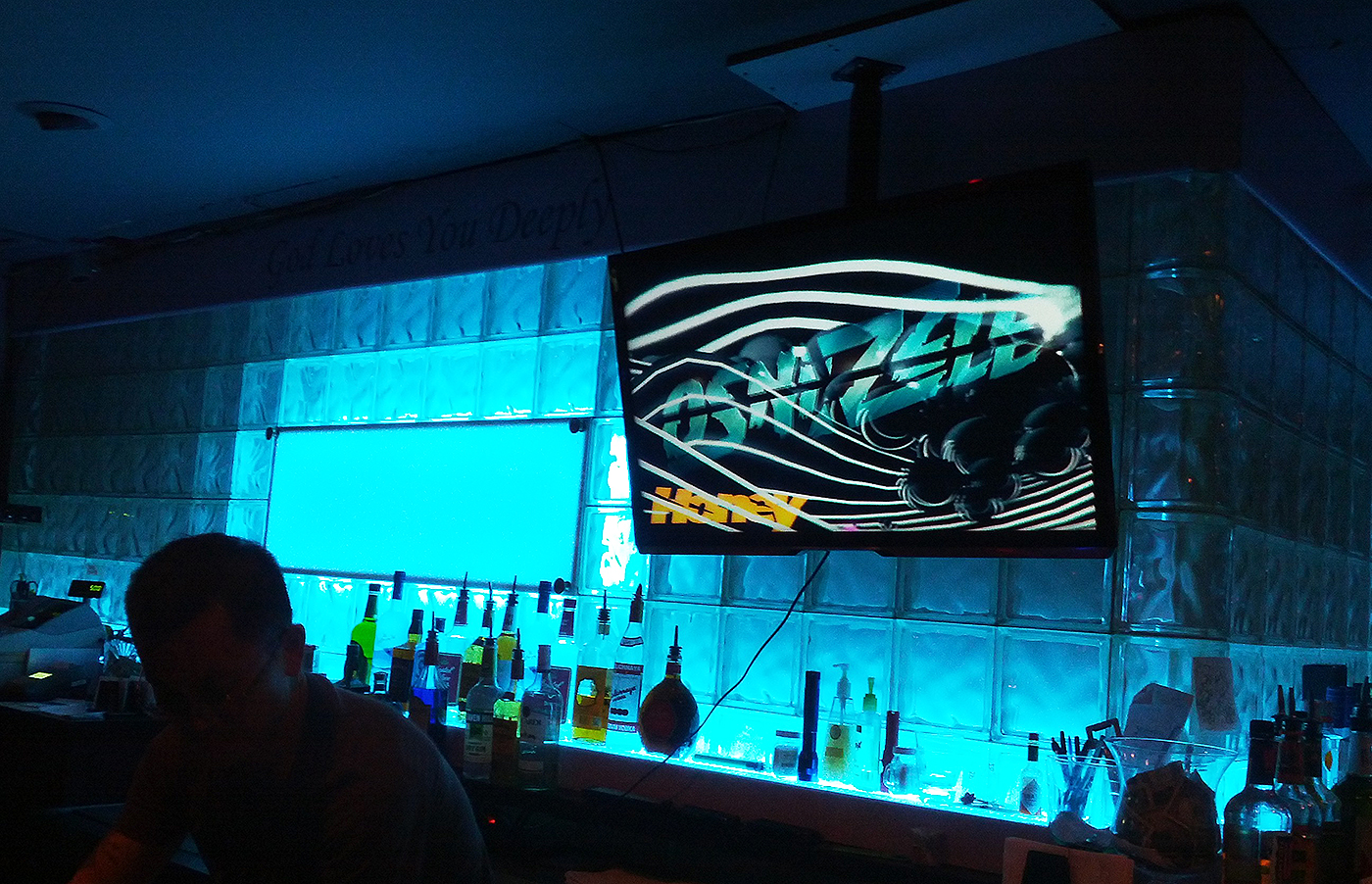 I got my rage face ready to check out 1215, one of the city's newer venues for late-night shenanigans. After gathering some partners in crime, we arrived on the scene a little after midnight on a recent Friday night.
1215 is located on Hopaka Street, just off Kapiolani Boulevard, and it's owned by the same group that runs Ginza. During the day, Hopaka may be just another unassuming side street, but late into the night, it takes on the feel of an urban back alley. There's very little parking available in the neighborhood, so we had to circle around a few times before finding street parking a few blocks away. (Paid parking is available closer to the club.)
Open only on Friday nights, 1215 is located where the old Xyloh used to be. In fact, there was a Xyloh reunion party here earlier this year. The exterior reminded me Ginza, but on a smaller scale. There was a canopy marking the entrance, and an area off to the side for smoking.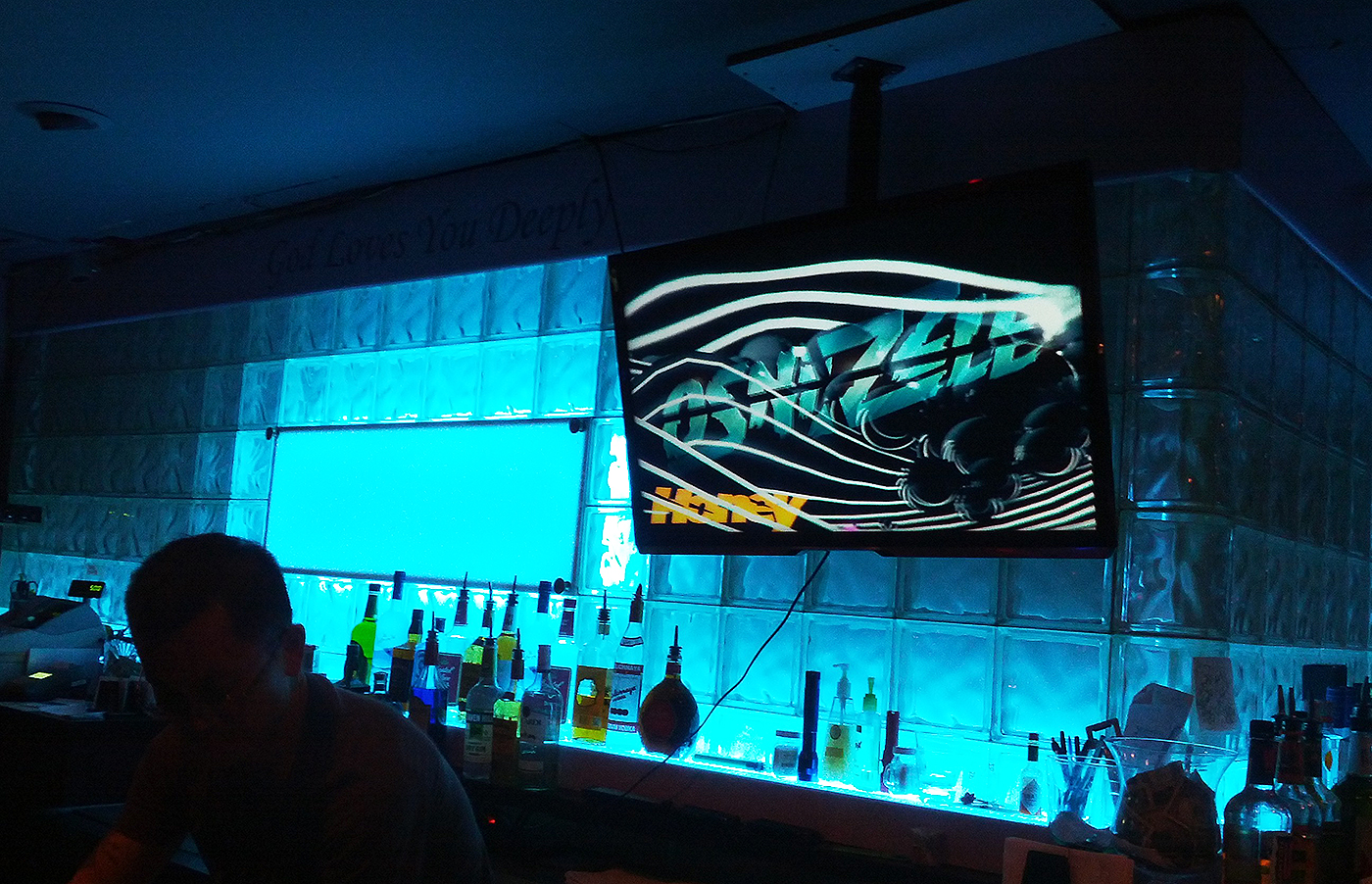 Overall, 1215 is like Ginza's younger brother, with a younger crowd and younger vibe. I had done a little prior research, but only found a recently created Facebook page and flyers from last month's events and no mention of age requirements. Apparently, a wristband from 1215 also gets you into Ginza, which is a nice touch.
After checking in with a friendly moke bouncer, I stepped into a long hallway lined with a few couples lounging on leather and vinyl couches. The lighting was sparse, providing privacy. At the end of the hallway, there was another bouncer and the requisite door girl, with muffled music coming from around the corner. The bouncer checked my ID, and I asked him about the minimum age at the club. He probably saw the look on my face when he told me it was 18+ and asked us if we still wanted to go in. The music sounded good, and since we were already there, why not?
The interior of the club was filled with fog, lasers, music and people, and the dance floor was packed. I didn't catch who the DJ was, but the set was good, with a mix of EDM hits and club staples that kept everyone dancing. The other half of the club — the bar area — was equally packed, although few were buying drinks, which was expected at an 18+ club. I didn't mind at all, considering how easy it was to get drinks and service. That night, 1215 didn't offer any drink specials, with drinks ranging from $8 to $11. There's also no food menu.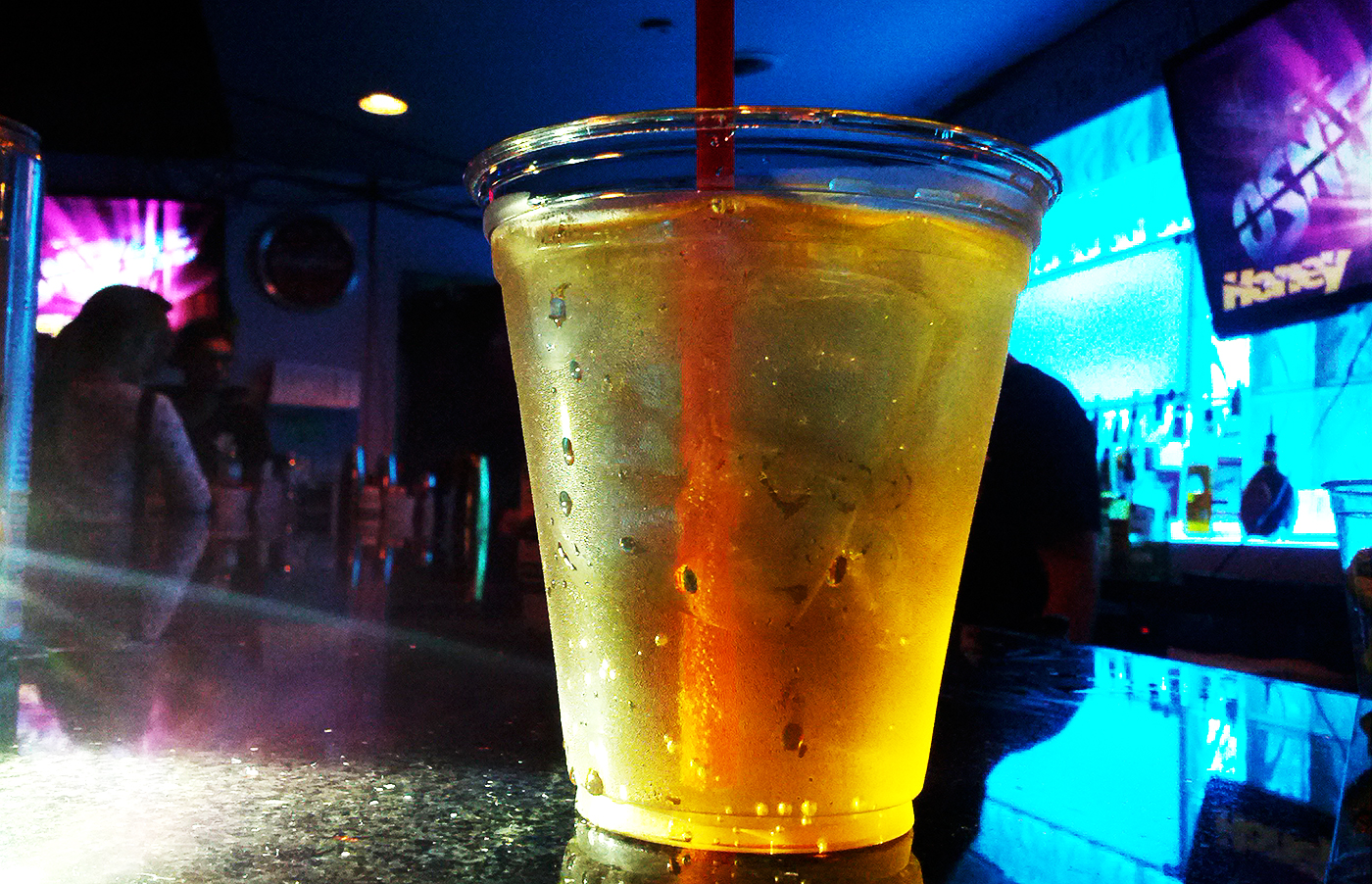 The crowd at 1215 is a mix of locals, mostly Asians. Dress was standard clubwear. If you've been to Xyloh, the interior is basically the same — a bit on the divey side, with a neon-lit bar and private booths along the wall overlooking the dance floor and lounge area. There's definitely a lived-in look and feel to the place. As in most clubs, the interior is dark and filled with smoke from the fog machine, with random spurts of green and blue laser lights. Because there were hardly any people in the bar area, there were ample places to sit, which is a premium at most other clubs.
The crowd started thinning out shortly after 1 a.m. My best guess for the culling of the herd was that the trickling exodus to Ginza had begun, although it was a bit early for things to pick up there. There was still a decent amount of people left at 1215, but it was a marked difference from earlier. Taking this as our cue, we joined the exodus. So what's my assessment? It's a good place to work up a sweat and get your pregame on, if your plans are to end up at Ginza. While the drinks aren't cheap, the service is quick and the music is good. If you want to relive Xyloh's glory days, this is your spot. You're only as old as you feel.
1215
1215 Hopaka St.
Honolulu, Hawaii
Fridays 10 p.m.-3 a.m.
Cover varies
1215hawaii.com