Sneak peek: The Collective at Ward Warehouse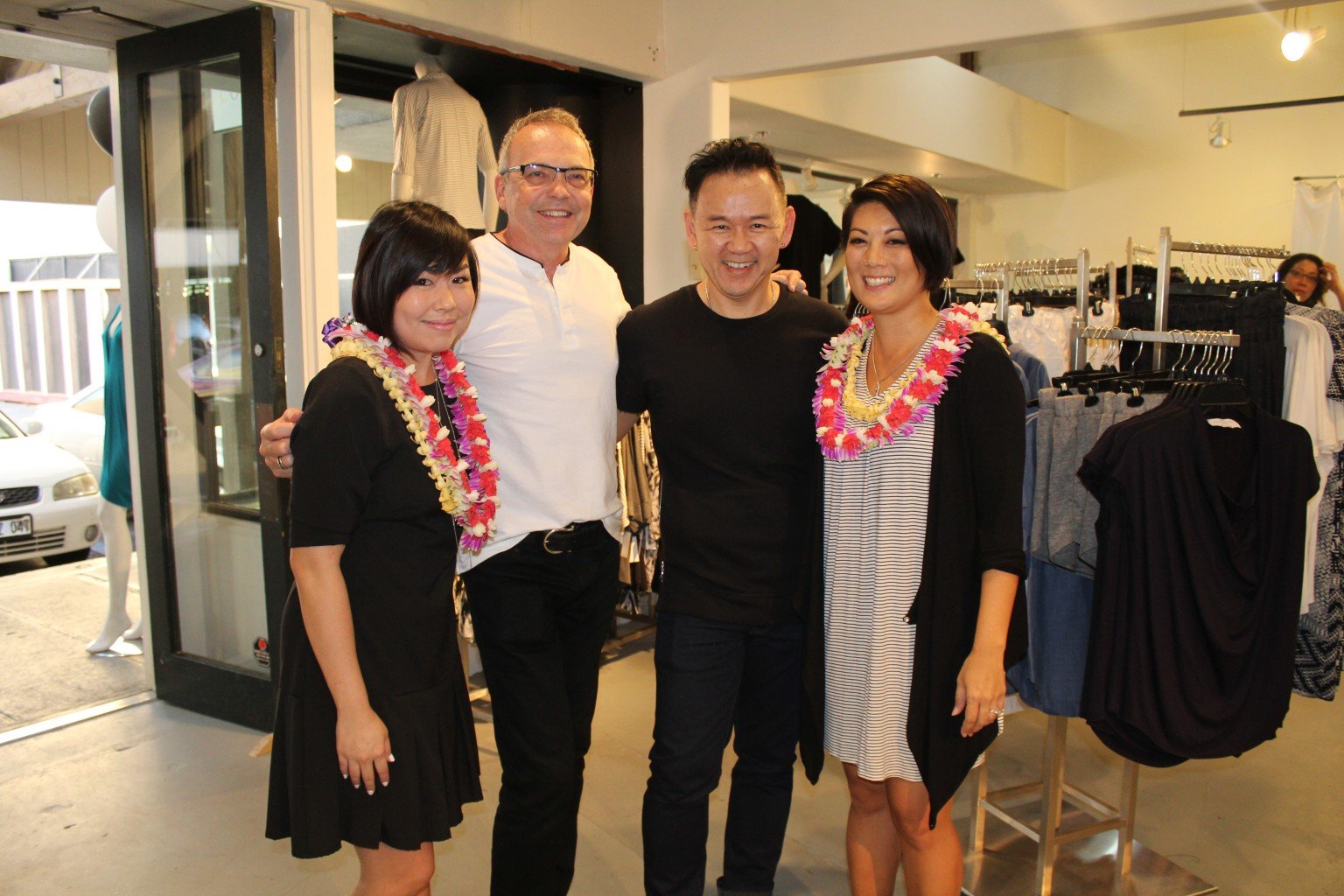 The Collective, formerly known as the Cut Collective, celebrated their new digs on Friday with a preview party for friends and fashion industry colleagues. It opens to everyone today at Ward Warehouse behind Menchies. We caught up with owners Allison Izu and Summer Shiigi while on a tour of their space.
Here's a look at the front of the store.
Designer Kaypee Soh and Edward Macey stop by to congratulate the duo.
Heading to the back, the gals are pictured in front of Izu's desk and work-space.
Shiigi and fellow designer, Reise Kochi in front of the mini-manufacturing/sewing space.
This white wall makes for a perfect photo studio.
A peek at Shiigi's desk and work-space.
A look at the register area from the behind and in front of the counter. Love the hangers.
Melissa Chang and I got our shop on.
Chang got this cute Natasha little black dress for $112.
I got this super versatile casual to business Mara blouse for $88.
I love the cool 'tails' element on the back, so on-point and very Beyonce.
As the tour ended, Shiigi told me they are "excited to have a space where we can be very open and transparent and give our customers a real look into our process."
When I asked Izu what makes their partnership work so well, she replied, "Summer and I complement one another regarding our style and even the way we approach design, I lean toward structure and basic colors, her designs have more flow and pops of color. Together it just works."
The Collective
Ward Warehouse
Monday-Saturday from 10:00 a.m. – 9:00 p.m.
Sundays from 10:00 a.m. – 6:00 p.m.
591-6219
www.thecollectivehi.com