Sneak peek: Taste of Marukai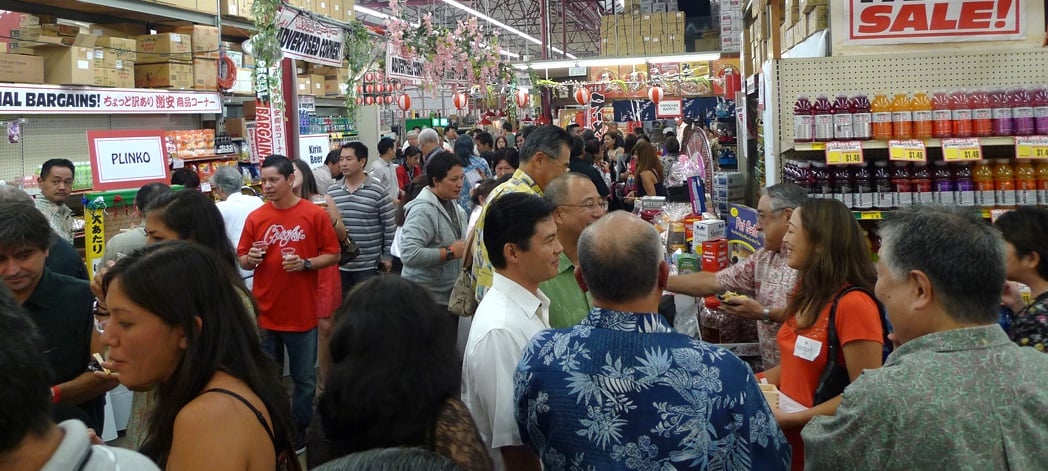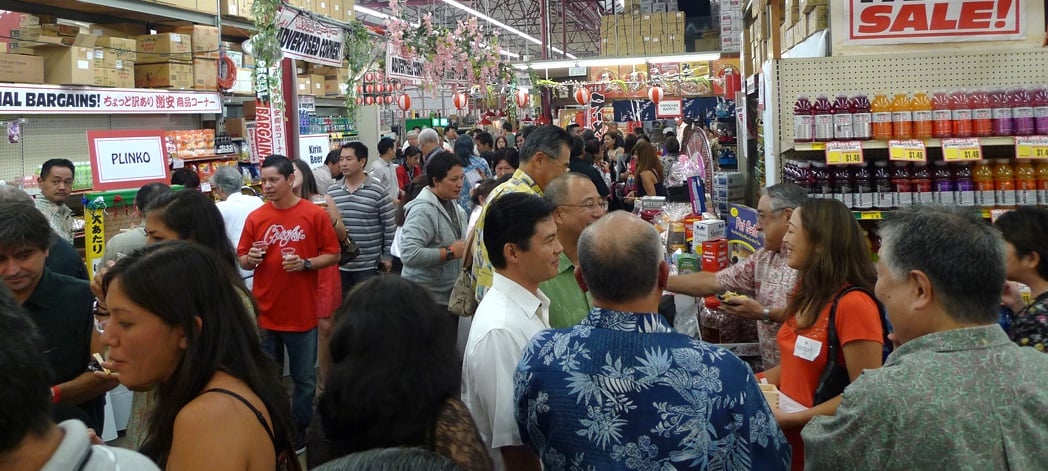 Tickets are sold out for Thursday's Taste of Marukai, a first ever for the eight-year-old fest. For the 800 of you who'll show up at the wholesale chain's Dillingham store for one of the quirkiest, most fun showcases of Japanese food and drink, here are this year's primo points, some pairing tips and your basic 411.
Where: Marukai's flagship Dillingham store, 2310 Kamehameha Hwy.
When: Thursday, April 11 from 6 to 9 p.m.
Parking: Shuttle service from lots at First Hawaiian Bank, across the street at 1617 Dillingham Blvd., and Puuhale Elementary School, 345 Puuhale Rd.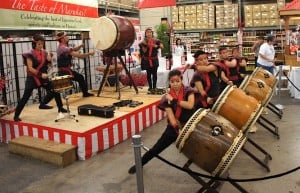 What to look for
Guest chef Russell Siu of 3660 On The Rise prepares two dishes: pan-seared, shichimi-scented mahi mahi with cucumber crab salad and dashi ginger nage; and hoisin-glazed braised short ribs over jasmine rice — tea section, mid-right of store
Kagami biraki ceremonial bashing of the giant cask of Tsukasabotan sake at 6 p.m. Sample the brew! — stage, right side next to seafood
Live ahi-cutting. Think a 100-pound fish, if we're lucky, broken down before your eyes in minutes — seafood section
Live soba-making. Honda Shoten, a 100-year-old soba enterprise from ultra-traditional Shimane Prefecture, creates buckwheaty strands from start to finish — bento section, back of store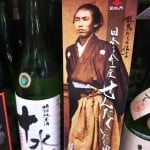 What else
Four sake brewery presidents and representatives, pouring their own labels:
Tsukasabotan, known for dry, crisp, clean brews like Senchu Hassaku junmai and maker of the popular Yamayuzu citrus-infused sake (Kochi Prefecture)
Kamikokoro, maker of sweet, white peach-infused sake and more traditional sakes brewed from peach yeast (Okayama Pref.)
Wakatake, maker of the No. 1-selling daiginjo in the U.S., described as "the Napa cabernet of sake" (Shizuoka Pref.)
Ohyama, whose tokubetsu junmai Tomizu carries the higher rice-to-water ratio and round, ricey flavor of old days (Yamagata Pref.)
Most popular food booths
Sashimi — in the fish section, right side of store from entrance

Tempura — natto section, back right corner
Kona Abalone — rice section, mid-right
Gokujo Sushi — clothing section, middle
Asahi Beer draft machine — furniture section, front left
Other menu items after this video with Marukai's Yoshi Honma
More eats
Harris Ranch Prime beef medallion
Yakitori
Yaki miso konnyaku
Goya champuru & rafute
Tonjiru

Pork Shabu Shabu Salad
Yamachan ramen
House Foods cream stew
Aloha Tofu sukui tofu
Warabeya musubi
Edamame hummus with broiled pimento & green tea cracker
Yuzusco tarako potato salad in wonton shell