Sneak peek: Hawaii Opera's luxury fashion pop-up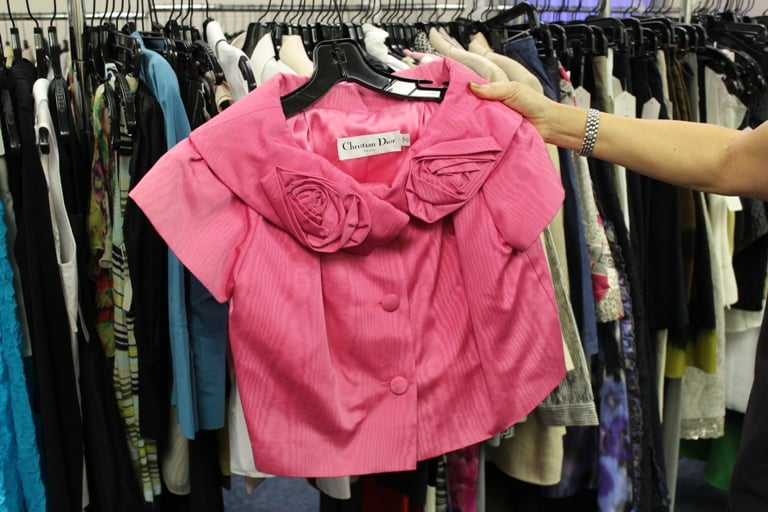 For those who enjoy luxury brands on a budget, high-end consignment hunts are a thrill. That's exactly what's coming with Hawaii Opera Theatre's highly anticipated Act II – A Fashion Reprise: The pop-up is happening this weekend, and we got an exclusive first look.
This will be HOT's eighth fashion pop-up but the first at Hawaii Opera Plaza on Beretania Street. Expect to see more than 2,000 items, all curated by board member Joyce Tomonari. Well-known for her fashion and ikebana acumen, Tomonari has built longstanding relationships with a number of luxury brand donors. She walked me through aisles of clothing, accessories and household items with luxe labels — Chanel, Christian Dior, Marc Jacobs, Zac Posen and a good selection for men with Armani's Black Label and more.
Tonight's Glam Tattoo preview event is sold out, but no worries, the pop-up is open to the public this weekend. Some prices are marked down 10 percent off the consignment price, so I suggest going early.
Act II – A Fashion Reprise
Friday, May 13 and Saturday, May 14
9 a.m. – 5 p.m.
Hawaii Opera Plaza
848 South Beretania St., Suite 310
Parking available on the ground floor and on side streets