Sipping toward the Joy of Sake: Kickoff party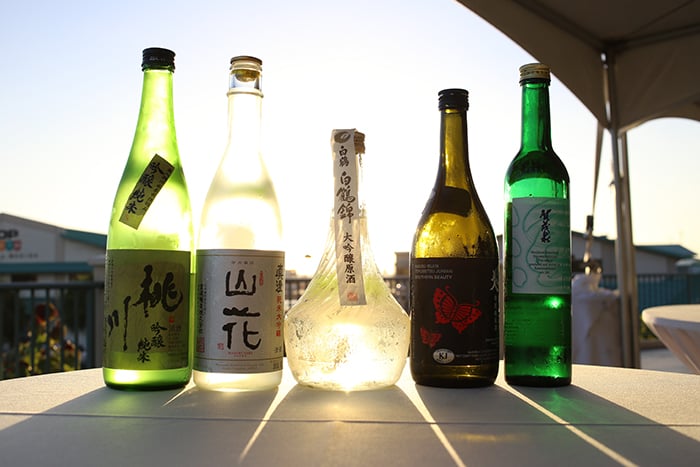 Kampai! Get ready for the largest, most extensive sake-tasting event in the country — the largest in the world outside Japan — as the Joy of Sake kicks off ticket sales for its annual event happening July 31 from 6:30 to 9 p.m. at the Hawaii Convention Center.
This year promises to be bigger than ever, with a record 391 sakes for you to taste and taste again. Not only are there 21 eateries participating — the most ever — this is a sneak peek at three of Hawaii's most anticipated restaurants: SKY Waikiki, chef Chris Kajioka's mystery Kaimuki venue and Lee Anne Wong's upcoming noodle and sake bar.
To add to the festivities, Miss Sake 2015 Sachie Ogawa will be pouring namazake (unpasteurized sake) in a special tasting section. Like young wines, namazake has a more lively taste, with contrasting flavors and sharper edges. It's usually seen in the spring, after the traditional sake brewing season has ended, but you can get it year-round now. You can also test your senses with some industry experts, to learn more about detecting the variety of aromas in sakes.
The sake ship from Yokohama just arrived in Honolulu and the countdown to the Joy of Sake has begun. All 391 cases of fresh sake will clear customs, get sorted for different events, get blind-tasted and judged at the U.S. National Sake Appraisal in Honolulu, and then we'll taste it on July 31! Eric Baranda captured the scene at Thursday night's kickoff, which featured a small preview of the sake selection. Harbor View Center, which will soon be turned into a regular restaurant, provided sake-friendly foods for pairing.
Here's a lesson we got in sake tasting from Lito Pineda yesterday. It got us educated and ready to try 383 more sakes on July 31!
Joy of Sake 2015
July 31, 2015, 6:30 to 9 p.m.
Hawaii Convention Center
$95 presale, $105 at the door
Early access from 5:30 for $145
Click here to buy tickets