Sharing 'Family Ingredients' with Ed Kenney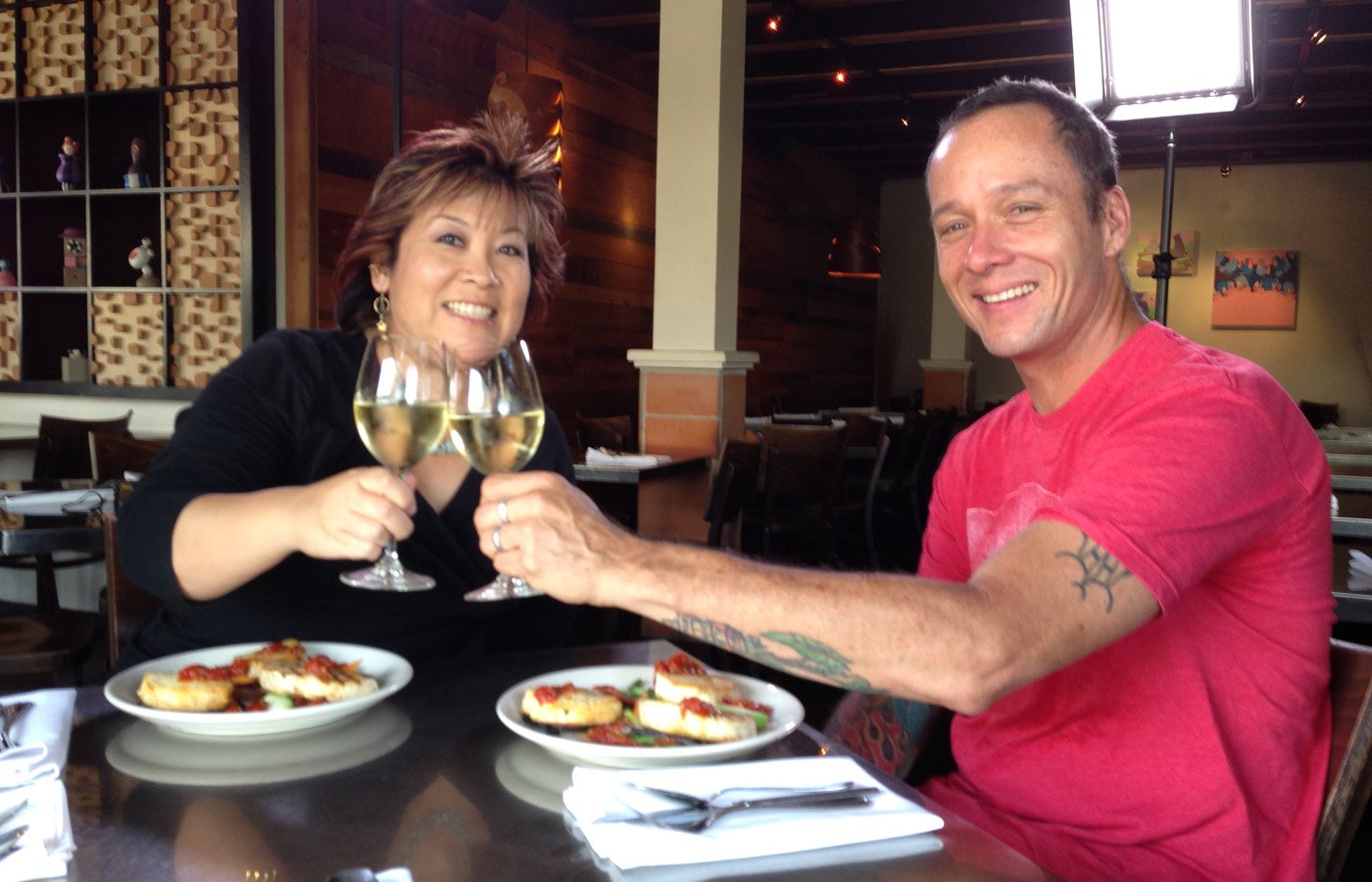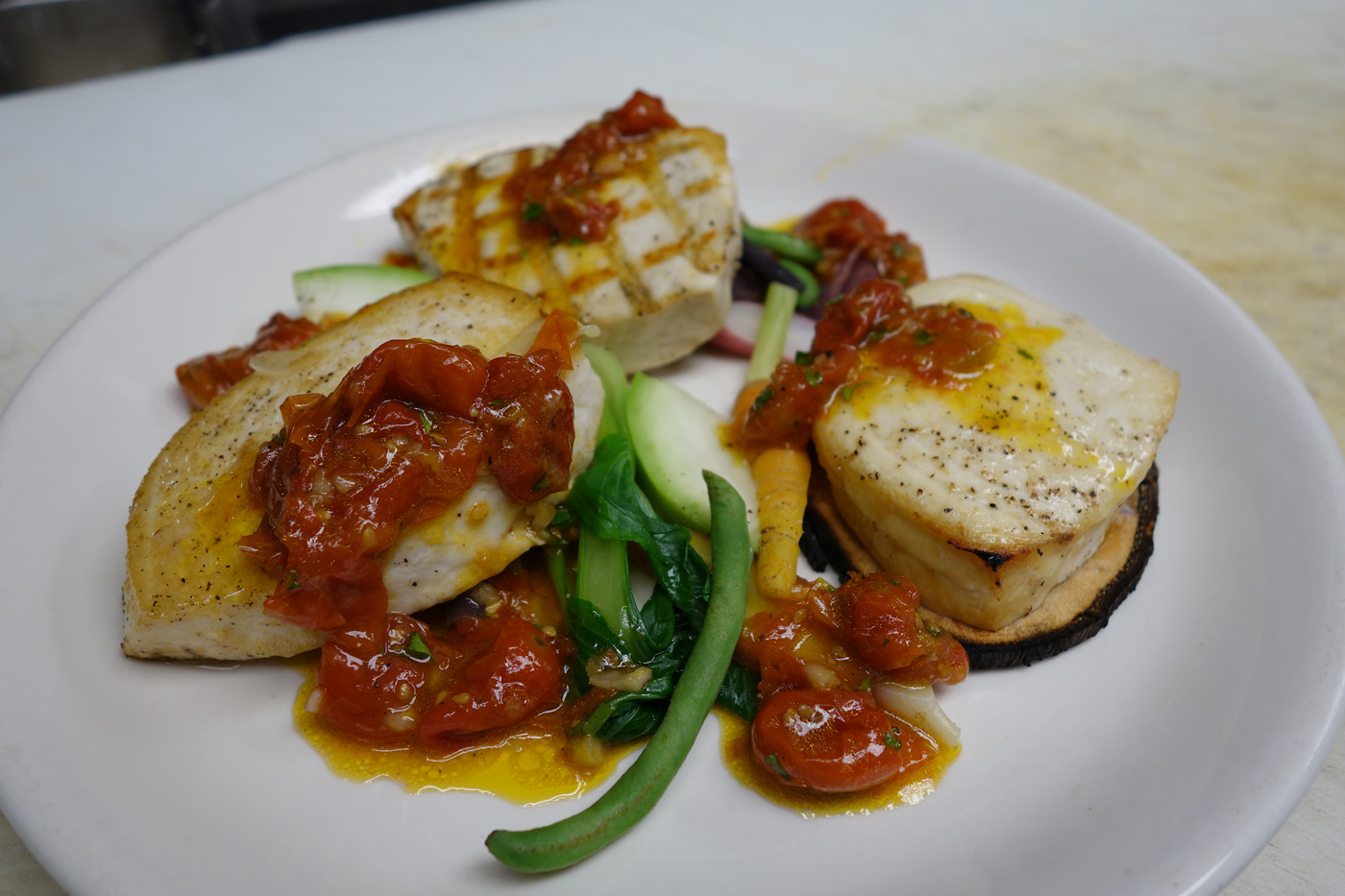 People from all over, all ages are loving chef Ed Kenney's Emmy Award-winning genealogy show, "Family Ingredients," which follows people from Hawaii to their homeland while promoting local ingredients in the places they explore. It's not just interesting, it's beautifully done, and leaves you wondering about finding your own roots through food.
Well, the show is taking flight — literally. Hawaiian Airlines liked it so much, they're going to feature short videos in the same vein starting Aug. 1. I was fortunate to be included in this next "Family Ingredients" airline episode, where Kenney talks about the virtues of shutome — also known as broad billed swordfish, or a'uku. Ahi (tuna) gets a lot of good PR, but he's found that a'uku is a very desirable fish to cook with, and at a more reasonable price.
In the video, I get to go into town's kitchen to cook a'uku with him three ways (I don't know how much I actually helped), and then we got to eat it while talking story. I was amazed that a'uku is moist but "steak-y" and very versatile. Kenney tried to prep it in the simplest ways possible to let the flavors of the ingredients shine through, as he does with all of his restaurant dishes, so we could tell just how good it was as a fish.
I had not thought about what I was going to say prior to filming, but the story about my father having an "aha" moment with local produce and gradually banning tasteless supermarket stuff from our dinner table is a situation that influenced my life. My parents were foodies and didn't know it; they were curious about good food, trendy ingredients, and local sourcing, but had no idea the world would be totally rabid about those same things 20 years later.
But, I digress. If you want to see the full video, visit Hawaiian Skies from Aug. 1 or look for us on your next Hawaiian Airlines flight! Here's a look behind the scenes:
Behind the scenes for "Family Ingredients"
I can't show you the video, but it will be shown on Hawaiian Skies — the Hawaiian Airlines video feature — from August 1 through November 30. So if you are flying on Hawaiian during that time, look for us! If you aren't slated for travel, you can still find the video at www.Hawaiian-Skies.com during that period. You can also see my photos, here.
In the video, Kenney goes to the Honolulu Fish Auction on Nimitz. Have you ever been? It's worth the early wake-up call just to see how it works, and is a truly unique experience because it's the only fish auction between Tokyo and Maine. In fact, it's the only one of its kind in the United States. You can arrange for a tour if you call ahead, but they do allow people to enter and observe, as we did. The people there are friendly and were great about telling us how the auction worked.
A day at the fish auction
Picture 1 of 20
We woke up at 4 a.m. to get to the fish auction before 5 because my niece Ahnya wanted to be there when the auction bell went off to signal the start of the day's sales. When we got there, however, we found that the auction had already started hours earlier. They pulled in so much fish, they weren't sure they'd get through all of them in time to make their mainland flights.
And, just as Kenney described in the Hawaiian Skies video, the fish auction goes something like this, with auctioneer language going as men throw company cards down on the ones they want:
Here's a review we've done about the premiere issue of "Family Ingredients."
To find out more about Family Ingredients and get their most current updates, follow them on Facebook and Instagram.