Shanghai: China art and an artsy dinner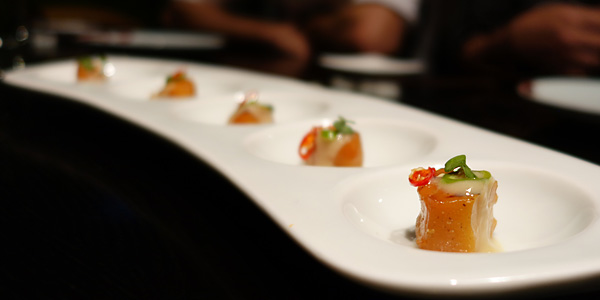 I saw some reports on China's "ghost towns" and was intrigued. The world's most populated country builds gigantic cities fashioned after European destinations to house a million people each, but only a fraction of that reside in them. Many of these beautiful buildings stand empty for years, waiting for something to happen. Although the construction helps provide jobs for migrant workers, the projects are too expensive for the population at large to own.
Well, we didn't have time to go out to any of these ghost cities, but Shanghai's Expo 2010 site is a good example on a smaller scale of this kind of project, in a different way. The Expo had the largest number of countries participating and was the most expensive Expo in the history of the world's fairs, with 73 million visitors – a record attendance – and 246 countries and international organizations in participation. When it was done, the buildings were to be used for something else, but that never happened. Since November 2010, the buildings have stood empty and in disrepair.
Here's a quick look at the site, and what they've done to start transforming the area:
Aloha Shanghai!
Here's my video to show you more, with descriptions. World peace through chocolate!
After a long day of walking — that expo site is huge! — we had a splurge dinner at Shintori, which is owned by the same people who own the unusual but chic People 7. This place is pretty awesome, and also pretty expensive, but most of it is well worth it.
Dinner at Shintori
Picture 1 of 16
If you remember my last trip to Shanghai, I went to an über-chic, secret restaurant called People 7 with Cymri. When we sat near one of the windows, we saw a bamboo garden outside. As it turns out, the bamboo was part of Shintori.
803 Julu Rd, Jing'an, Shanghai
+86 21 5404 5252
Here's how the beef in pu-leaf is cooked. You can also see them doing the stone pot rice here.
These were just the highlights. For more photos, click here.
Up next: Lunch at Commune Social, a fabric mart adventure, and — best of all — dinner at a North Korean restaurant. Even the Chinese are intrigued with this mysterious restaurant chain.