Sensory overload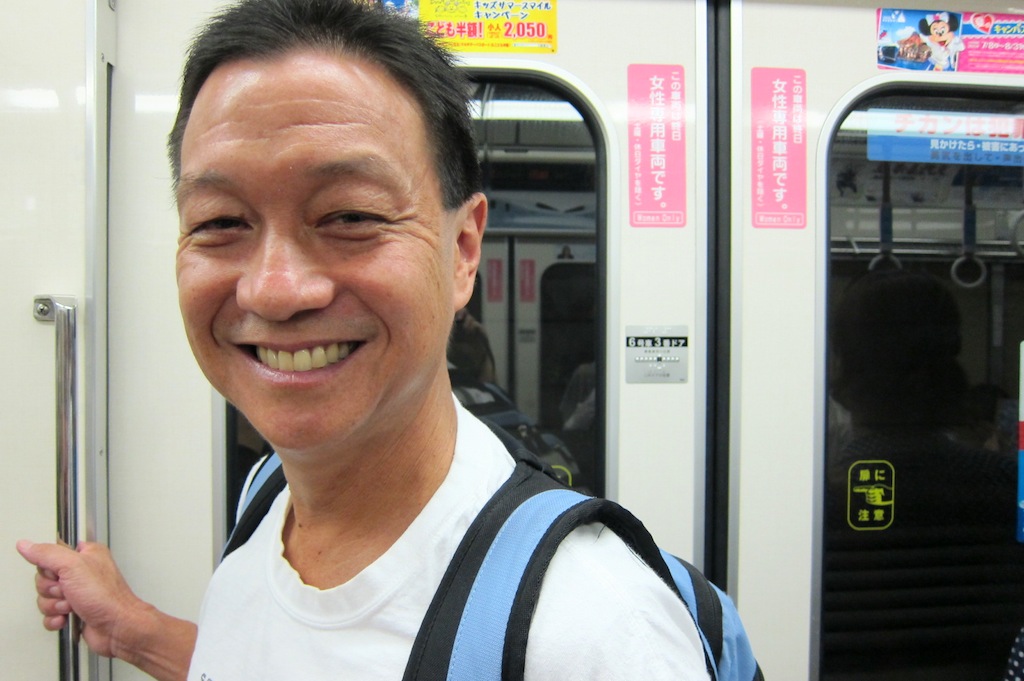 It started with a blog by a couple of Aussies eating their way through Japan. After a morning of disappointing coffee from a Doutor shop in Kyoto, they redeemed the day by stumbling into a market and straight into a bar selling beer and raw oysters. Maybe because of the beer, the Aussies provided scant detail except for the name of the market and the fact they liked the shellfish. They did post one photo showing part of the bar's name. That was enough to set my entire plan for Day 3.
Burt wanted to visit Daitokuji, a temple compound where immense figures in war, Zen and tea ceremony came together centuries ago. Dallas wanted to see the Gion Matsuri, the biggest festival in Kyoto and all of Japan. My job was to steer them to their wants in a way that would get me to mine: raw oysters at Kaki no Daiyasu in Nishiki Market.
I'm telling you now: Locals who discourage you from going to Nishiki because it's a local-oriented market with nothing of interest to tourists are wrong. Yes, you'll see loads of dried and cooked fish, live eels, assorted pickles, fresh eggs, okazuya-style deli items and all kinds of rice.
You'll also see stalls where you can pull up a stool, order a beer and sit down for a bite before continuing on your way. You'll see Japanese sweets shops selling shave ice and grilled mochi. And here's what else you can graze on, at least in summer: Fresh grilled senbei. Light, barely sweetened tofu donuts fresh out of the fryer. Hot dogs sheathed in the same hot fried tofu batter. Shiso juice. Yuzu or tomato shave ice. Mochi topped with peanut butter or spicy cod roe. Yakisoba croquettes. And the one I forgot to try, the ready-to-burst chocolate-filled croquettes.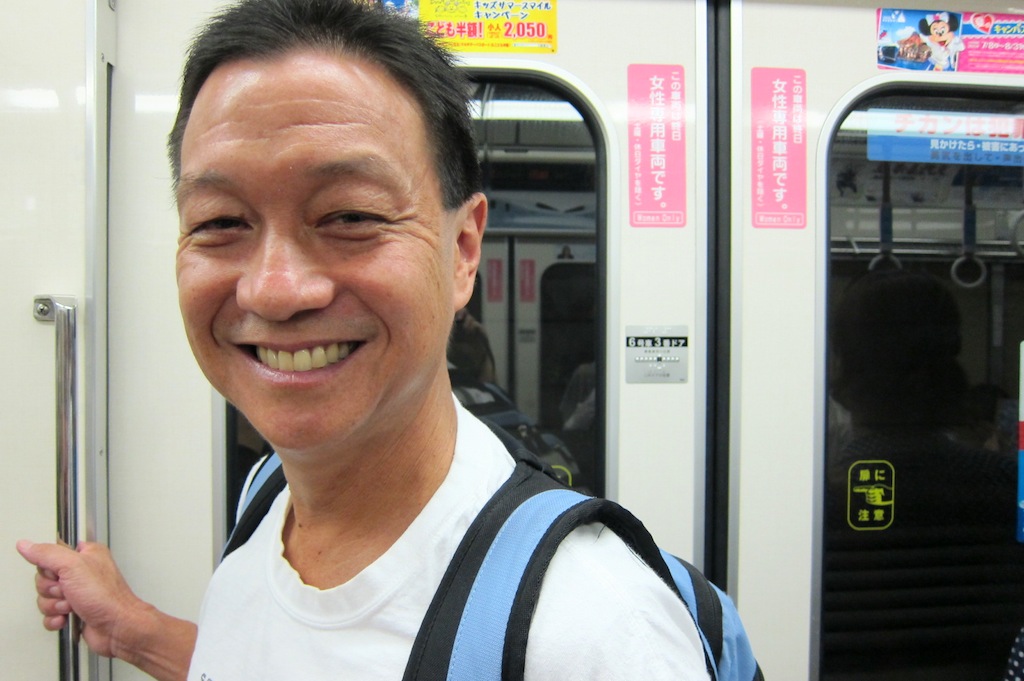 The promise of unfettered grazing at Nishiki got me through the 97-degree heat at Daitokuji. The only thing that could make me happier was the promise of chilled sake to go with my oysters. And you know what? It got better than that when I realized the Gion Matsuri, with scores of lantern-tiered floats and stalls selling wagyu sticks, grilled squid and candy apples, was happening on the streets outside Nishiki Market.
Day 3 was an awesome, happy day. And here's what made Burt happy: Realizing the fact we had wrongly boarded the women-only train — protection against gropers — meant he was the only male in sight.
Read and watch the complete Japan eats series:
Konnichiwa Osaka!
First night in the Big O
Osaka eats: First unagi, first sake
Sensory overload in Kyoto
Ichiban oishii: My roundup of fave foods
Sayonara Osaka
Disclaimer: Air transportation provided by Hawaiian Airlines.