Self-serve udon hits Waikiki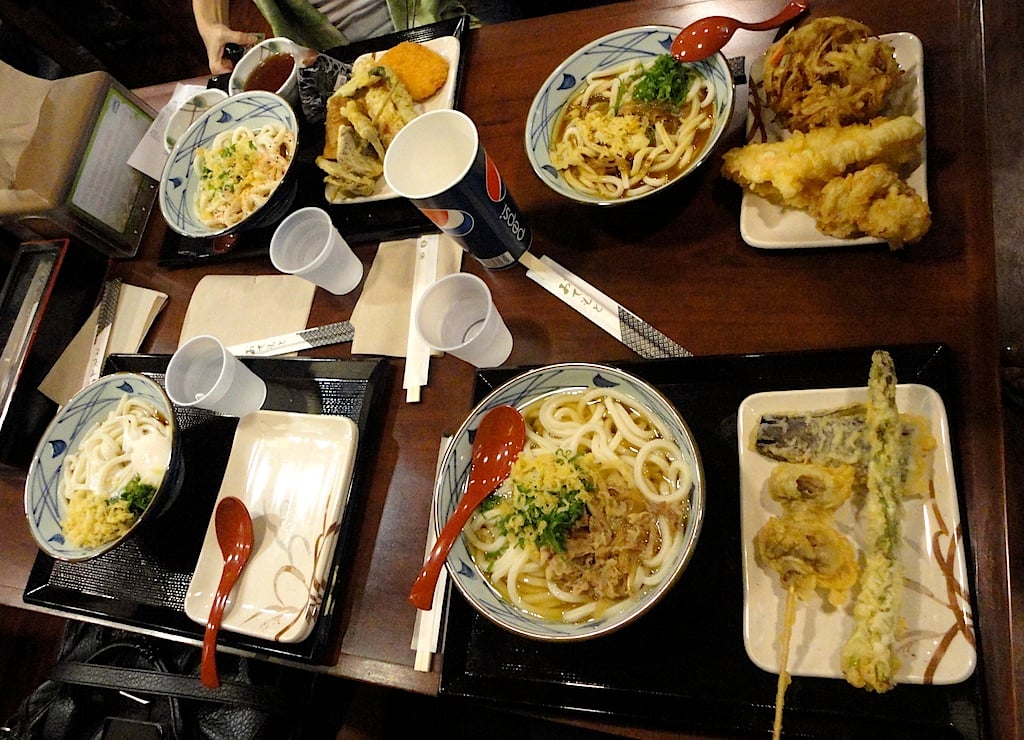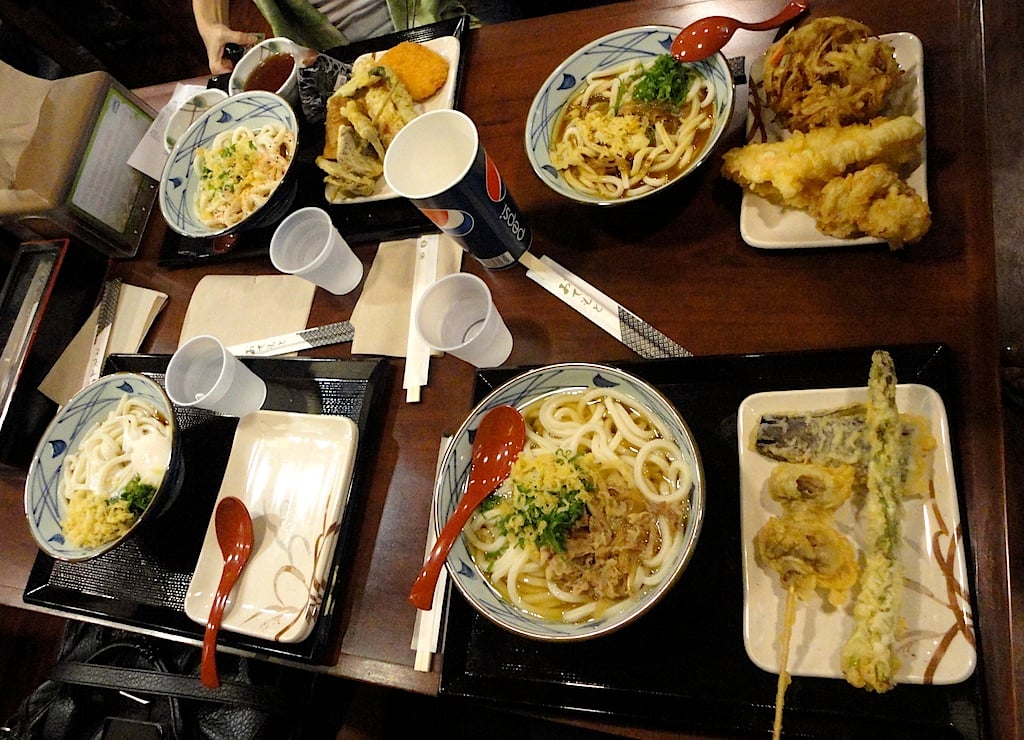 Ever since the demise of Go Shi Go last year, the loss of Honolulu's best udon shop has been a gaping hole in my heart. So it leaps when I get word of the impending arrival of a new udon shop from @PHOTOluluTV, a Waikiki resident who emails a series of photo updates.
First, a new sign in a window on Kuhio Avenue. Then, white-uniformed workers undergoing training. Last week, menus and plastic food displays on the sidewalk outside. Finally, right on schedule on April 1, congratulatory flowers and a lunchtime line snaking out the door. Marukame Udon is open!
Hallelujah — this town has been down one udon shop for too long. We're pretty much left with Jimbo, which is good but pricey for a humble bowl of noodles, and Yamagen, the yummy Moiliili hole-in-the-wall with two parking stalls, and the Yajima-ya udon truck on Sheridan, where prices are just a tad higher and the broth delish, but the noodles come from frozen.
So here's Marukame. But what the heck is self-serve udon? And how good can it be?
I feel even more clueless when I find out Marukame and other fast-food udon chains have been sprouting up all over Japan for more than 10 years. Marukame alone has 445 branches. So it's totally fitting that its first overseas shop is in a space formerly occupied by Jack in the Box.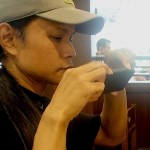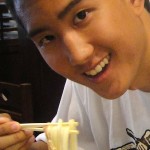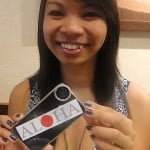 This is not meant as a review — I mean, call me a food snob, but we are talking fast food here. This is a video answer to the questions above, with major help from @PHOTOluluTV, @jasmondknows (who took the pic at the top), @donnaxgonzales (check out her iPhone fish-eye lens), and Alvin, Kumi and Ryo Rivera, all excellent eaters who show up to meet me for a first taste on Day 2.
I know my camera work sucks (I'm working on it), so for better shots of our udon bowls and more details, click on the slideshow under the video.
Marukame Udon Waikiki
2310 Kuhio Ave.
808-921-2740