Secrets to a Great Smile
Ensure a healthy smile with these secrets.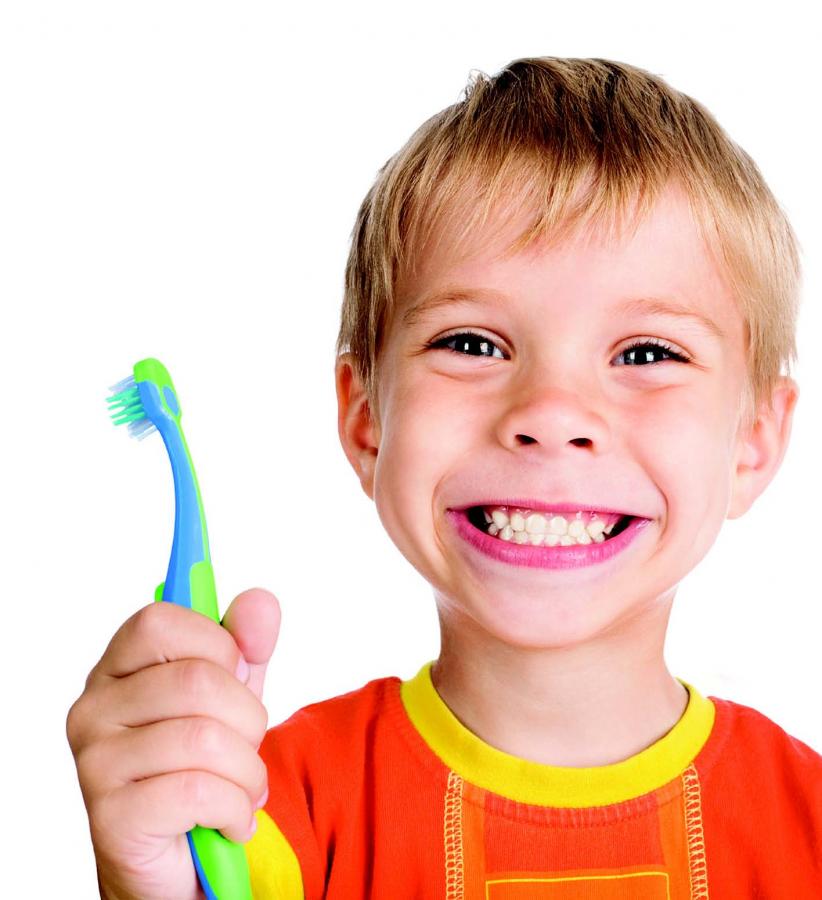 Your child's smile is worth a million. Good oral health enhances the ability to speak, smile, smell, taste, touch, chew, swallow and convey feelings and emotions through facial expressions. How can you ensure a healthy smile? The secret is prevention through education and a good oral hygiene plan, including brushing, flossing and fluoride, as well as a balanced diet and regular dental visits.
The Ugly Truth
According to the Centers for Disease Control and Prevention:
• Tooth decay is one of the most common childhood diseases—five times as common as asthma and seven times as common as hay fever.
• More than half of children ages 5 to 9 have at least one cavity or fi lling; 78 percent of 17-year-olds have tooth decay.
• By 17, more than 7 percent have lost at least one permanent tooth to decay.
Dental caries, or cavities, are caused by infectious bacteria that parents can pass on to their children. Michelle Kobayashi, DDS, MSD, of Pedodontic Associates, says, "Children usually catch the bacteria that cause cavities from their primary caregiver, family members or kids in daycare. The transmission can be direct (kissing) or indirect (pre-chewing food, sharing cups and utensils, oral cleansing of a pacifi er, baby putting hands in Mom's mouth and then into his or her own)."
Parents can prevent the spread of cavity bacteria through good oral hygiene, minimizing contact with their mouths, and not allowing children to share food, drinks and utensils with others.
Frequency and duration of carbohydrate exposure affect the number of cavities. Snacking often or sipping sugary beverages for long periods leads to more decay. The mouth becomes acidic for 20 to 40 minutes after eating, until saliva neutralizes the acidity. When the mouth is acidic, bacteria demineralize the teeth, leading to cavities. Frequent eaters have acidic mouths more often and therefore tend to get more cavities.
Why are cavities harmful to a child's overall well-being? According to Kobayashi, "Untreated decay can lead to pain and serious infections. Tooth pain can lead to unplanned absences from school and work. Children with tooth pain can have difficulty eating and experience poor growth as a result. Premature loss of baby teeth can lead to loss of chewing function and orthodontic problems."
Practical Advice from the Experts
It's good to know that even dentists have daily challenges when it comes to getting their children to take care of their teeth.
Help Them Succeed
David Sumikawa, DDS, MS, of Pediatric Dental Group, says, "Dentists' kids get cavities, too." Sumikawa advises making brushing a natural part of waking up and getting ready for bed. When his children were infants, he says, "I'd brush for them while they were lying down. As they grew to toddlers, I would stand in front of the mirror and they would brush a little bit by themselves, and then I'd finish for them. I also started flossing their teeth once they were comfortable with brushing." Now that they are older and want to do everything themselves, he still checks their teeth and helps them floss. After brushing, they took fluoride supplements, drops or chewables when they were younger. Now that they are older, they use a fluoride rinse. They also drink water after eating.
Most pediatric dentists agree children should be assisted with brushing at least through age 6 or 7, and with flossing through 9 to 10 years old.
Visit a Pediatric Dentist
Pediatric dentists are specially trained to work with children. In addition to a four-year dentistry program, they spend additional years in a pediatric dental program.
The Academy of Pediatric Dentistry recommends having your child's first dental visit when the first tooth erupts, and no later than 12 months old.
Sumikawa advocates sealants to prevent cavities. "Your dentist will normally make a recommendation for sealants based on the appearance and structure of your child's back teeth, as well as taking into account your child's overall risk for tooth decay," says Sumikawa.
Expect More
Allen Hirai, DDS, of Pediatric Dentistry of Kahala, bases his practice on a non-pharmacological, behavior-management approach. "I strongly believe children can learn to not fear the dental experience without the aid of any mind-altering drugs. With constant positive reinforcement and a consistently painless dental experience, children can grow up to not fear dental treatment of any kind," he says. Hirai says teaching good oral hygiene early can have a lasting impact.