Search Hawaii in New York: Meeting Jonathan Waxman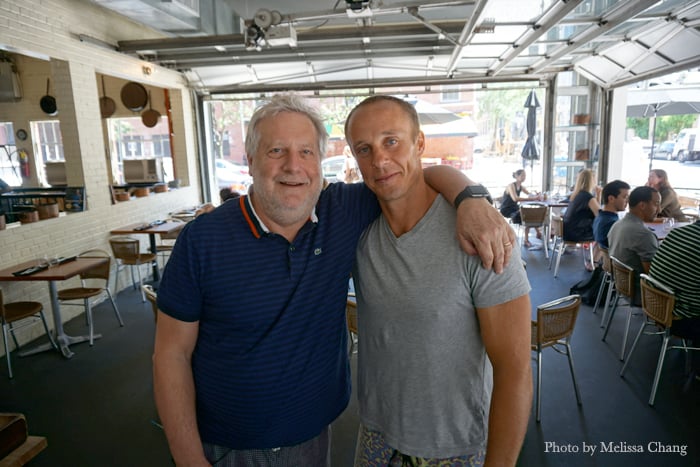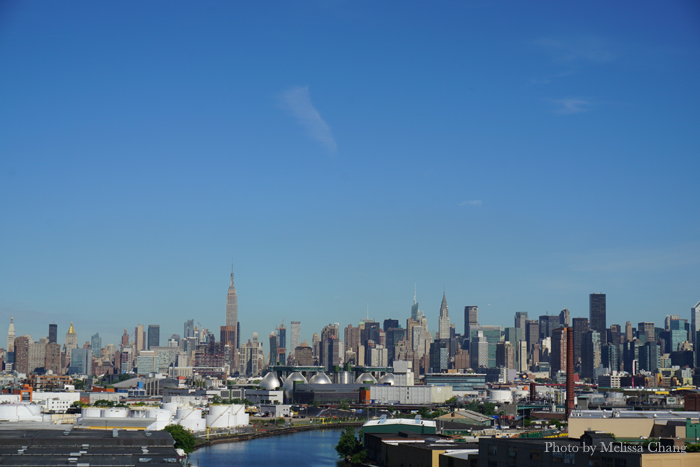 People often mistake this blog for my job, when in fact it's more of a hobby. My real job is doing social media for clients, so this next series of blog posts will be a little different from what I normally do — I'll be documenting my trip to the East Coast with client Search Hawaii TV as we filmed a one-hour special.
For those unfamiliar: The television show came about when the Grand Wailea started a dinner series called Ka Malama (which they still offer). Chef Mike Lofaro and Hawaiian Cultural Ambassador Kainoa Horcajo fish, forage and hunt in the wilderness of Maui in accordance with the Hawaiian moon calendar, then bring it back to the kitchen to create a beautiful dinner and impart a lesson to the diners about Hawaiian culture and sustainability. With the Grand Wailea, Hawaiian Airlines, Ulupono Initiative, Bank of Hawaii and KHON as sponsors, PR Director Yvonne Biegel assumed the role of executive producer and took the show on the road. They now have filmed on Maui, Oahu, Lanai, Molokai, Kauai and Hawaii Island to do the same thing in a different setting, and it airs on Saturday nights at 9 p.m. on KHON with Kathy Muneno (who is also the producer) as host.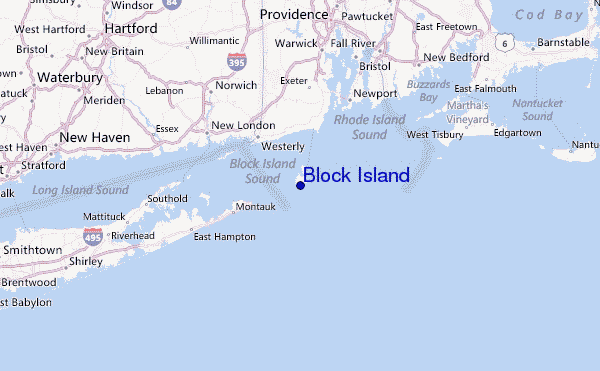 So why go to the East Coast? We saw the Hōkūle'a voyaging canoe scheduled to sail up and down the area this summer. As it turns out, Mike is from Block Island, a tiny place off Rhode Island that is about the size of Kihei, Maui, at just seven by three miles. It was along the Hōkūle'a's route, so sponsor Hawaiian Airlines got us out there on their direct flight to New York and Mike did "Search Hawaii" in the city before boarding the canoe to sail to his hometown. He then cooked for the crew of the Hōkūle'a with the items he found in New York.
The day we landed, we headed straight to Barbuto to meet with renowned owner/chef Jonathan Waxman (who was just named 2016's best chef in New York by the James Beard Foundation) to get his input on items Mike could bring on the Hōkūle'a. But first, lunch.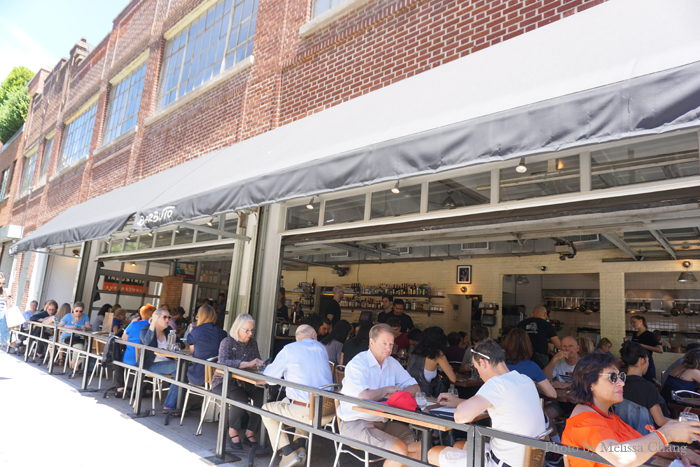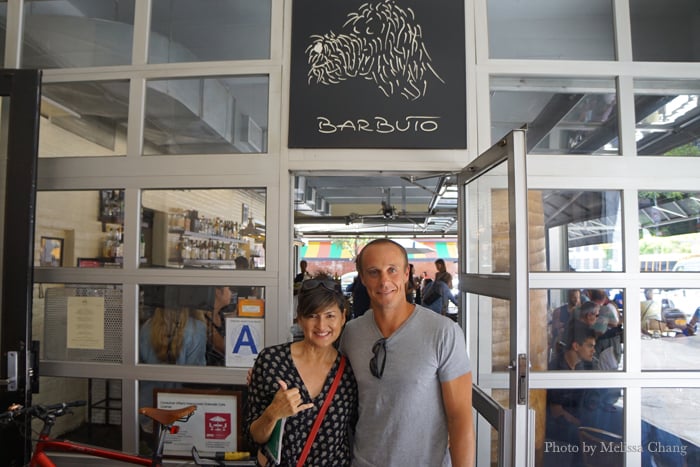 Barbuto is constantly buzzing with diners. The following dishes are some of their most popular items at lunch, but I don't think they're the actual size as they were feeding us family style so we could all get a taste.
All of the dishes just had those ingredients and based just as you might think — very fresh, with loads of simple flavors. We were bowled over at how amazing simple could taste. The surprise for me was the kale salad, which didn't taste too … green. It just had the bitter, bright and savory with a great little crunch.
Barbuto's most popular item is the JW roast chicken, which is a no-frills dish that's moist, savory, and meaty. It's a mouthful of comfort without being overly done. If we weren't so full, we would have fought each other for the skin, but we each politely took our share.
Once lunch was done, Chef Waxman called an Uber and took us to the Union Square Greenmarket, one of my favorite activities in New York City. During peak season, customers can buy more than 1,000 varieties of fruits and vegetables, broader than what you can find at a conventional supermarket. You can also get proteins, flowers, dairy products, honey, eggs and more, and we got a chef's-eye view of the whole experience. Here's a glance: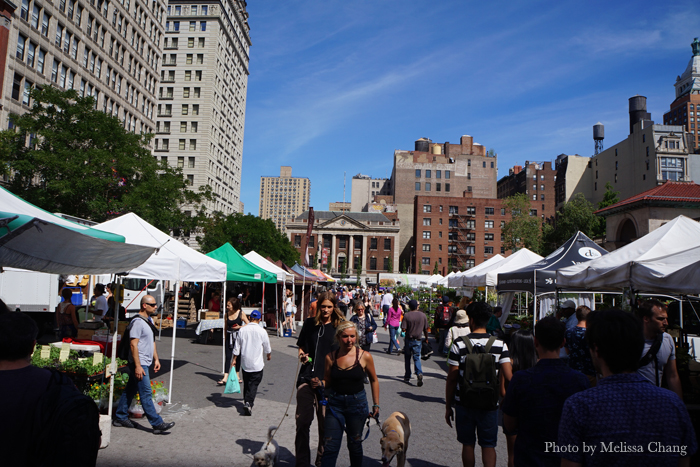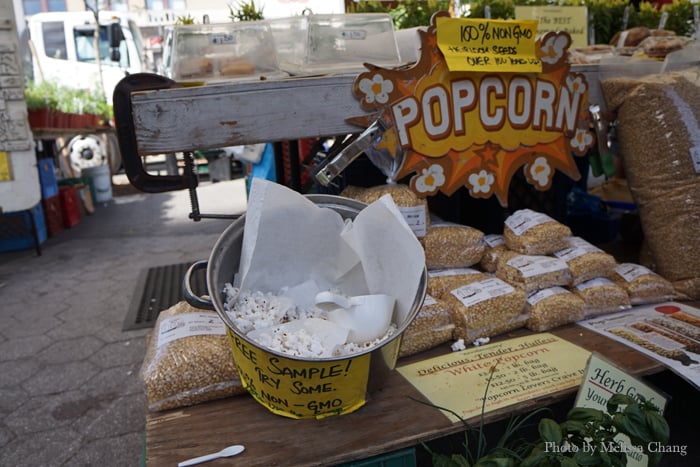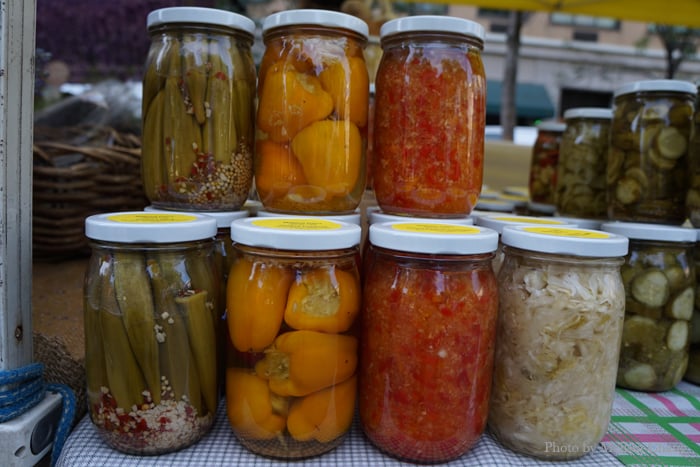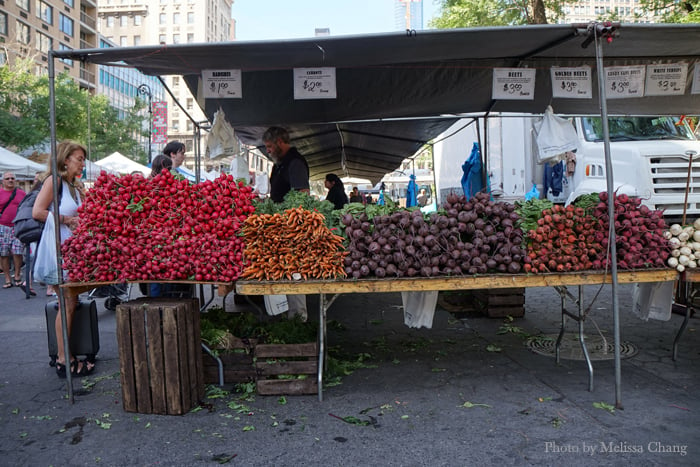 One of the main things Mike needed was protein to serve on the Hōkūle'a, so we looked at a number of vendors at the Greenmarket before settling on meats from Sawkill Farm. When the show comes out in September, you can find out why they decided to go with this vendor.
One of the lessons of the day from chef Waxman: Keep things simple. Getting ingredients that fresh and local was a given, but preparation was key in bringing out their flavors. That's why his JW chicken is so popular, right? It's simple, but done right.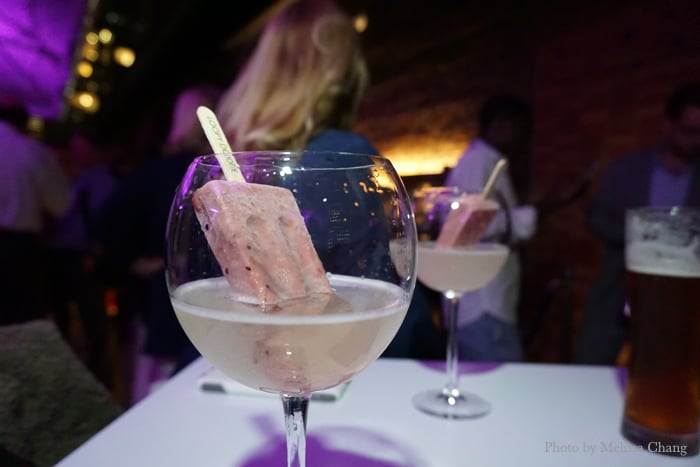 We ended our day at the Conrad Hotel's Loopy Doopy rooftop bar with glasses of prosecco that had locally-made People's Pops in them — a refreshing, bellini-like cocktail.
Up next: Little Italy, Lofaro style; Katz's Delicatessen; and foraging in Central Park! To see all photos from this trip, click here.
Air and hotel was provided by Search Hawaii TV courtesy of Hawaiian Airlines and the Grand Wailea.