Seamless your music, to go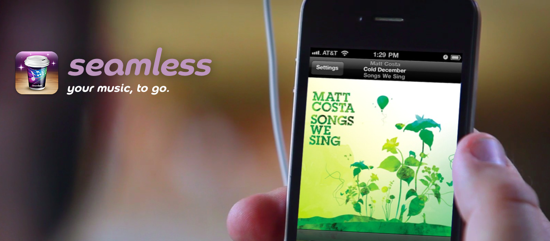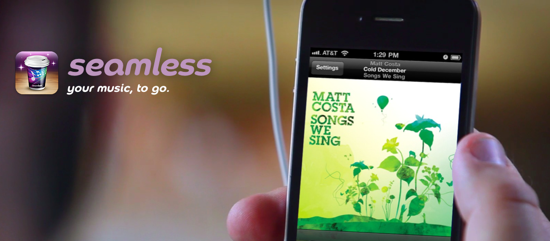 Ever come across a neat application and immediately think to yourself, "Why didn't I think of that?" Seamless, a new "ah-ha" moment application from Five Details, is just that.
Imagine the ability to be totally deep into your favorite track on iTunes when the "Bat Phone" goes off. It's the Commissioner, and he needs you across town right away. The good news is you were in the middle of your get-hyped power mix. Up until now, you would have to stop your track, launch iTunes on the iPhone and hope you could find your place. Not good if you're listening to an hour DJ Toma Mix.
Well Hero, Seamless to the rescue! With the tap of a button, Seamless will literally crossfade your tunes from your Mac to your iPhone, never missing a beat your off to fight crime again.
Check out this awesome promo video by Adam Lisagor a.k.a @lonleysandwich.
Seamless for the Mac is free and available in the Mac App Store for download now. Seamless iOS is available in the iPhone App Store for $0.99.
That's what i call Nonstop music!